Tax and Legal WORKSHOP

Saturday, March 17, 2018 from 9:00 AM to 5:00 PM (CDT)
Event Details
Proper Legal Structuring Your Business/Real Estate Deals,
Saving Taxes & Protecting Your Assets
Our Annual 2018 Tax and Legal Strategies Workshop.  We have one of the Top Legal and Tax Strategist in the country, Mark J. Kohler, coming to our Office.    
Join us on March 17th, 20189 am - 5 pm with Mark Kohler, Attorney at Law, C.P.A., Author, and seasoned real estate investor, Mark Kohler. Will help you sort through the tax and legal questions – and introduce you to concepts and strategies that can save you big money and protect your wealth in the long run.  
Mark is a Best-Selling Author; National Speaker; Radio Show Host; A Writer and Video Personality for Entrepreneur.com! He is a Real Estate Investor; Senior Partner in the Law Firm, Kyler, Kohler, Ostermiller & Sorensen and the Accounting Firm of Kohler & Eyre, CPAs. Mark is a personal and small business tax and legal expert who helps clients build and protect wealth through wealth management strategies and business and tax remedies often overlooked in this challenging, ever-changing economic climate. His seminars have helped tens of thousands of individuals and small business owners navigate the maze of legal, regulatory and financial laws to greater success and wealth.
**Taxes are the BIGGEST expense you will incur in your lifetime, both personally and as a business owner.
Having a sound tax strategy is integral to lasting and sustainable success and is a "Bottom Line" strategy the wealthy use for continued growth and prosperity.
Mark has been featured in Entrepreneur Magazine, Yahoo, and several others. 
SATURDAY,  MARCH 17, 2017 – DOWNERS GROVE, IL, 9AM-5PM - $50.00 
JOIN US AND LEARN:
How to start a small business efficiently and effectively and avoid common...

Killer tax deductions most Americans miss

How and why starting a small business from your home will save you a fortune in taxes this year

The proper way to partner on real estate and business deals

10 most underutilized tax deductions for small business

How you can take control of your healthcare expenses and insurance costs and save thousands!

Real Estate & Business Ownership tax strategies that the most wealthy in our country use

Asset protection - how to keep it once you have it

 Health Plan Strategies, putting your kids on payroll tax-free

Learn about 72T, How to retire tax-free before the age of 65

How to bulletproof your business, invest more profitably and save hundreds or even thousands of dollars each and every year on your taxes.

Learn how to deduct investments in the most important investment you can make - YOURSELF! (100% tax deduction for educating yourself to become financially free)
Who Can Benefit From This Workshop
Employees with W-2 Income (this will be a HUGE breakthrough for you and could put $10K+ or more into your pocket this year)!

Anyone Looking to Honestly, Legally, Ethically, and INTELLIGENTLY, reduce their taxes and increase their income in 2017

Business Owners (Sole Proprietors, S-Corp, C-Corp, LLCs) or Anyone that will own a business, ANY business!

Current Or Inspiring Real Estate Investors
**Are you a CPA or Financial Advisor? You will benefit too. Mark is certified to train CPAs. You don't know what you don't know and you will learn something that could just take your business to the next level!
NOTE:  DATE IN THE VIDEO HAS BEEN CHANGED TO:
TO MARCH 17TH 2018
Abraham Lincoln has been quoted as saying "a penny saved, is a penny earned." Mark Kohler tells the story a little differently "a penny saved only becomes a penny earned, if you can keep Uncle Sam's hand out of your pocket."
EXACT ADDRESS WILL BE GIVEN AFTER YOU HAVE REGISTERED FOR THIS EVENT.   
NOTE:  This training will also be lived Streamed -  As members of our real estate investing team, we have 8 complimentary tickets for those who live out of the area or who are homebound. If this is you send us an email along with your phone number to receive a link to attend via your computer as our guest.
When & Where

Downers Grove
Butterfield and Finley
Address will be given After Registration
Downers Grove, IL


Saturday, March 17, 2018 from 9:00 AM to 5:00 PM (CDT)
Add to my calendar
Organizer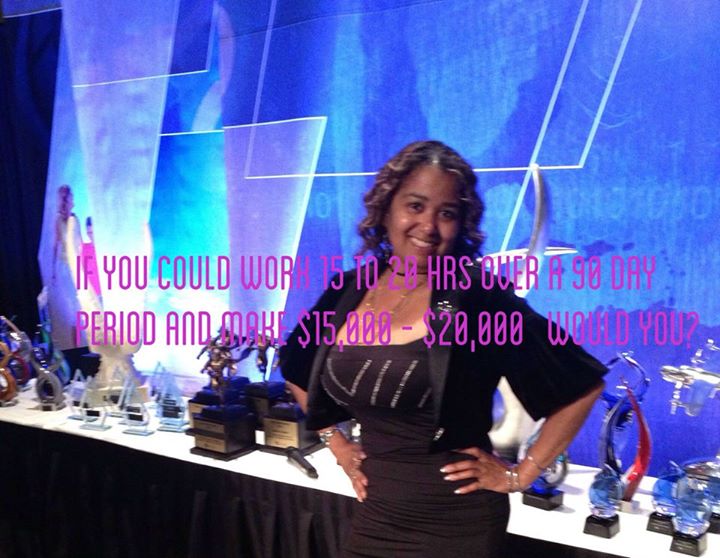 Real Estate Investor/Entrepreneur Organizer of The Next Real Estate Workshop.
I'm a member of a Local group of experienced and Active Real Estate Investors looking to expand our ability to do even more deals. With 51 offices nationwide and still expanding we are looking for people who are interested in working with us.
We specialize in finding discounted properties, creating alternative real estate solutions, raising private capital and showing others how to do the same.  We focus on wholesales, shortsales,  fix n flips, multifamily, lease options, rehabs and private capital raising, money partnering and a few other strategies.  We are growing and should be open i 20-25 cities in the coming months.
We can help you save taxes and make income other ways. Do you know anyone that could use that help?  Earn While You Learn.
I love Helping people reach their goals through real estate and by becoming their own boss. Entrepreneurism is a skill that can be learned. Come and meet LOCAL real estate investors that are investing in real esate all across the United States. You can gain networking with us simply because your NETWORK equals your NET WORTH!