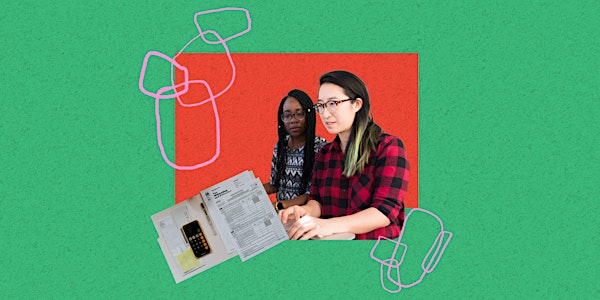 Tax and Financial Tips to Keep More Money in Your Pocket
Nobody likes to do taxes, but learn what you can do to pay less or get the best return.
Date and time
Starts on Monday, April 3 · 3pm PDT
About this event
As a freelancer, taxes are likely your single largest expense. The good news is, there are a lot of deductions available to you that are usually only available to large corporations or the wealthiest Americans. Join Todd Rabideau and Dave Ugelow, co-founders of Path, as they talk through important financial and tax strategies for freelancers that will help your business save money.
Key learning outcomes:
Learn about the major US business tax forms and how to calculate business taxes
Learn about common business expense deductions and how to schedule tax deductions
Learn about the different corporate entities and the basic tax treatment for each entity (including the S-corp election option)
About the Instructors:
Dave Ugelow is a co-founder of Path and a New York-based attorney who has been practicing transactional and corporate law for over 10 years. Most recently, Dave was head of the Legal Team for a digital media company in NY called Group Nine Media where he oversaw the tools and processes to manage to the company's freelancer workforce, among other responsibilities. Dave has advised many entrepreneurs and businesses at all different stages of growth. He also teaches a course at Brooklyn Law School on supporting growth stage companies and he is on the board of a nonprofit technology startup where he handles all legal matters for the business.
Todd Rabideau is a co-founder of Path and a senior financial analyst who has worked on Wall Street for over a decade. His specialty is leveraged finance, with a focus on the debt side, which includes everything from leveraged loans and high yield bonds to transaction structuring, CLOs, and bankruptcy and restructurings. Todd has also worked with many small business owners and entrepreneurs to consult on various financial, accounting, and tax topics. He has built financial forecasting models for businesses, helped entrepreneurs build out their accounting practices, and, more recently, has been working in the crypto space, helping a DAO (decentralized autonomous organization) with their financials.
Todd and Dave founded Path to provide better support for freelancers and small business owners.