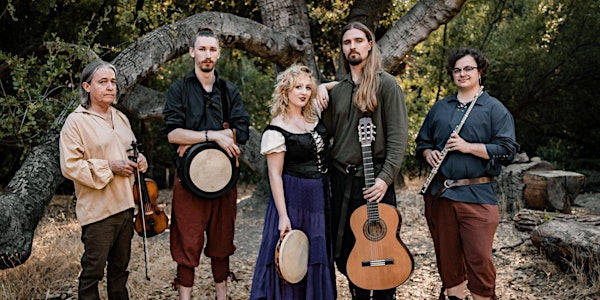 Tavern at the Crossroads Presents - The Unquiet Grave Album Release Concert
The Unquiet Grave is releasing their second studio album - "Bent on Ramblin'". Join us at Tavern at the Crossroads for their album release!
When and where
Location
Tavern at the Crossroads 1154 Roxanne Avenue Hayward, CA 94542
About this event
The Tavern at the Crossroads is proud to host The Unquiet Grave for their second album release - Bent on Ramblin'.
This tavern is a bardic concert. Doors will open at 12:30 pm for taverners to grab a seat, a drink, and a snack. The show, featuring old favorites and new tunes, begins at 1:30 and ends at 3:30 pm.
Though no purchase is necessary, we are requesting a $10 cover charge at the door. All funds collected from the cover charge go directly to and help support The Unquiet Grave with their studio recording and future touring costs. Larger donations to the band offer savings on band merch (All donations go to the band)!
$10 - suggested cover charge
$25 - suggested cover charge + The Unquiet Grave/Bent on Ramblin' CD (a $5 savings)
$40 - suggested cover charge + The Unquiet Grave/Bent on Ramblin' CD + The Unquiet Grave T-shirt (a $10 savings)
Since this is a concert series focusing on the band, the tavern fare and activities will be lighter than at a our standard tavern events. You can still expect the signing of the tome to commemorate the event and free ale on tap! We also have individually sized charcuterie boards featuring house-made breads (or pretzels) and meats and cheeses ($5 suggested donation per board to help cover the food cost).
We will have tavern-themed mugs and horns to fill with ale. However, if you wish to bring your own prized drinking vessel, we will happily fill it as well. Costumes and accessories are not required, but always welcome.