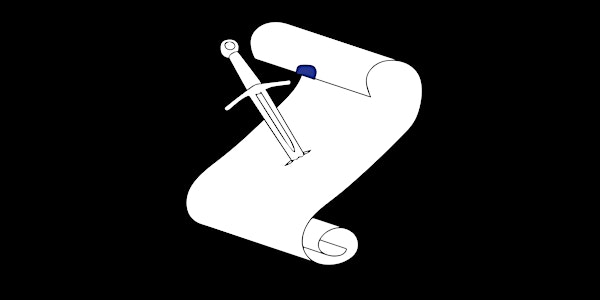 Tavern at the Crossroads Presents - Highwaymen's Haunt
Highwaymen's Haunt (presented by Tavern at the Crossroads) is a dinner and drink event in a medieval setting.
By Tavern at the Crossroads
Date and time
Saturday, April 15 · 8 - 10:30pm PDT
Location
Highwaymen's Haunt 1154 Roxanne Avenue Hayward, CA 94542
About this event
2 hours 30 minutes

Mobile eTicket
We meet again taverners. Highwaymen's Haunt (presented by Tavern at the Crossroads) is a dinner and drink event in a medieval tavern setting.
There is no purchase necessary to attend; however, to help cover the costs of the event, we ask each attendee for a minimum donation of $20. Anything extra helps us grow and offer more things in the future!
Highwaymen's' Haunt is a rogue/den of thieves-themed tavern filled with games, food, and ale. This tavern begins at sunset and is held entirely at night. When you arrive you'll be greeted by our groundskeeper who will have you sign the tome and a Writ of Passage for entry into the Highwaymen's Haunt. If you're willing to put your wily skills to the test, you can learn the secret code to a tavern safe box, which will lead you to a coveted prize; but work fast - there can be only one winner.
When you attend, here is the minimum of what you'll receive:
A selection of homebrewed ales on tap! Each crafted specifically for this event.
An evening filled with games. Other patrons may wager their piece of the code to the lockbox, so keep your wits about you.
Fresh and home-baked sourdough and assorted breads (fresh means baked the very morning of the event by us) to accompany appetizers of cheese and medieval era inspired chutneys.
A hearty dinner will be served straight from our brand new 8-gallon iron caldron, stewed during the course of the evening over an open fire.
Unlock the tavern incentives during the event to gain access to a specialty drink, dessert, and more!
Medieval tavern ambiance provided by rustic hewn tables, drinking horns, and lanterns.
Torches and a warm fire will fill the tavern a glow, but remember that the tavern is still outdoors in the evening. Dress warm.
Local handmade soaps, incense, spices, chutneys, and more crafts for sale.
And a few tavern secrets here and there. Maybe you'll uncover one?
We can only accept: Cash, PayPal, or Venmo.
Agenda
8:00 PM - 8:15 PM
Taverner Arrivals
---
Guests will be greeted by the groundskeeper. He will have you sign the tome, sign your Writ of Passage, hand you your coin for the evening, and guide you to the tavern beyond. Late arrivals will be g...

8:00 PM - 9:00 PM
Drinks, appetizers, and games
---
Taverners will have a selection of two ales on tap at the bar and be offered a plate of fresh baked bread, cheeses, and medieval era chutneys for an appetizer. Follow the instructions on your Writ of...

9:00 PM - 9:30 PM
An Evening Meal
---
A freshly-made, hearty stew to warm your belly will be served to all. If you're vegetarian, please let us know when you sign up so we can have a non-meat version prepared for you ahead of time.
9:30 PM - 10:30 PM
A Raucous Evening
---
Enjoy the rest of the evening with the stories and the companionship of your fellow taverners. Drinks will be served until closing, and if unlocked, a possible dessert will be served.
Frequently asked questions
Are there ID or minimum age requirements to enter the event?
How can I contact the organizer with any questions?
Is it ok if the name on my ticket or registration doesn't match the person who attends?
What is your Covid-19 policy? Will there be social distancing? Will masks be required?
What is the cost/price of the event?
About the organizer
Tavern at the Crossroads is a project designed to create a unique social experience that is reminiscent of taverns referenced in various literature: The Prancing Pony (LotR), The Green Dragon Inn (LotR), Crossroads Inn (ASOIAF), The Eolian (KKC), Inn of the Last Home (DLC), Goldshire Inn (WoW), Hogs Head Inn (HP), The Winespring Inn (WoT). The tavern is consistently a focal point in heroic literature, where it is used as a place-setting and catalyst to drive the story. It helps facilitate the immersion into the world. Perhaps, it is because, in any fantastical adventure, the tavern is a haven that can seem familiar and comforting. The Tavern is a place where locals come to lay down their burdens, socialize with neighbors and coworkers or conduct business dealings. It may provide sanctuary where wanderers can hide from prying eyes, adventurers may find rest, and townsfolk can take refreshment through simple food & drink. Within the Tavern, your Journey may come to an end, or perhaps it is just beginning.

The Tavern at the Crossroads project aims to have a seasonal party (spring, summer, fall) where a small group of villagers (10-16 people) gather to play tavern games, drink, and share a meal. The event is located in Hayward, CA.

Our goal is to create an authentic tavern experience to escape an ever-more daunting, busy & demanding world. By providing a refuge in a world of ever-increasing anonymity and facade-ridden social media, the Tavern at the Crossroads aims to offer a welcoming social setting with simple food, drink, music, and games contained within a thematic setting. Thus, fostering an experience in which friends and strangers can interact in close proximity to wind down at the end of a long season or to kick off the beginning of a new one.

Ultimately, the tavern is a "living experiment" that is expected to evolve and grow based on participants' involvement and feedback. We encourage and request your feedback about the event. What would you like to see in the future? What would give the experience a more involved, immersed, community feel?