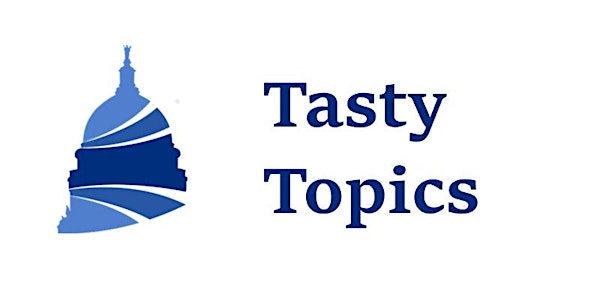 Tasty Topics
Join our community of entrepreneurs as we discuss current events, ideas, technology and more!
About this event
Joining Link Here
meet.google.com/myo-pbpi-hhn
Grab your lunch or snack and join us online for 45 minutes of action-packed conversation!
We will spend our time with 5 topics surrounding entrepreneurship related current events and everyone who wishes can voice their opinion. Listen in to find out what your peers are thinking and get honest opinions from subject matter experts.Topics for this event:
1: Apple vs Epic Games. Epic games, the producer of popular game Fortnite, is clashing with apple about the way payments on their app are transacted. How does big tech control the marketplaces and channels that it facilitates? What does this mean for sites accepting payments through their systems? PS Google also kicked them off
2: Capitalism and the environment. Do capitalism and environmental ethics align? In a recent twitter spat between Elon Musk and Bernie Sanders, Musk made the argument that his green-friendly companies deserve capitalism's favors. What do you think?
3: Addictive Technology. Instagram finds new ad space as tech companies create features to help curb over-usage. When building habit-forming technologies what guidelines should companies follow to know when they've gone too far?
4: SPICY Uber and Lyft's operations in California are saved by last minute ruling. The two companies have been in a legal battle over a California law aimed at gig-workers. The ridesharing giants are trying to call their bluff, and had threatened to pull out of the state, as making the changes would require an overhaul to their business model. What do you think about gig workers getting employment benefits? Is California attacking the gig economy? Are Uber and Lyft pushing a hard bargain?
5: New iPhone, Pixel and Blackberry(yes you heard it right). In an age where everyone has a smartphone, what does it mean to buy a brand new device? How do hardware companies compete when launching the next greatest gadget?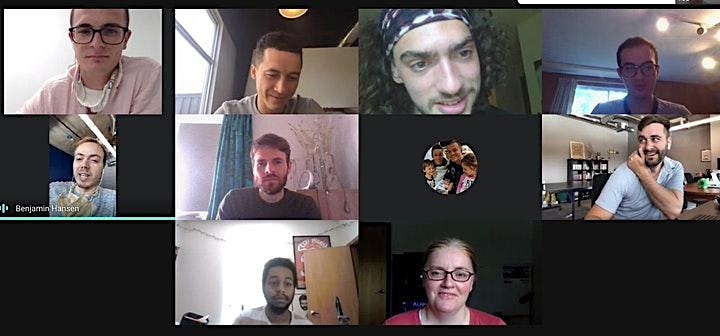 Our conversation will follow this agenda:
12:00 - Join with your food or snack
12:10 - Apple vs Epic Games
12:15 - Capitalism and the environment
12:20 - Addictive Technology, What are the limits?
12:25 - SPICY Uber and Lyft saved by last-minute ruling in CA
12:30 - TBA - Make suggestions here
12:35 - Mingle
12:45 - Wrap Up
** Each topic will be discussed in a roundtable format where everyone's opinions are welcome and respected.
Join us as we brainstorm, learn, get to know each other, and have a blast!