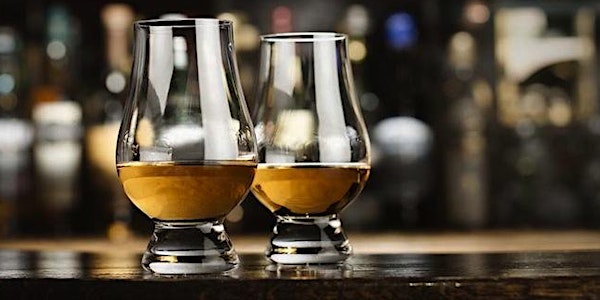 Tasting the Six Regions of Scotch Whisky-An Exploration of Single Malts
When and where
Location
Fairways Golf Club 750 Country Club Lane Warrington, PA 18976
Refund Policy
Contact the organizer to request a refund.
Description
Want to know more about single malt scotch? Here's your opportunity. There are no other tastings quite like this, because usually a tasting is hosted by a representative of an umbrella corporation that owns specific brands/distilleries. The Dram Devotees get to pick from all over the map, literally! We've chosen some beautiful malt whiskies from each of the six distilling regions of Scotland.
There are 6 recognized distilling regions of Scotland.
- The Highlands
- The Lowlands
- Speyside
- The Islands
- Cambeltown
- Islay
Let the confusion begin! There were originally just four main regions (Highlands, Lowlands, Islay, and Campbeltown), but the Islands and Speyside are generally accepted as sub-divisions of the Highlands, which is the largest. Though Speyside is now recognized by the Scotch Whisky Association (SWA) as a distinct region, the Islands are not. This does not exclude them from the list, however, because most "scotch folks" agree that the Islands deserve their own category.
Most people will tell you that the regions display certain flavor characteristics, and they would usually be correct in their assumption. The problem with assuming is that there are too many exceptions to the rule. Scotch does not always follow rules. There are examples of what wine enthusiasts would call "terroir", and a good deal of scotch production is based on tradition, but modern styles don't fit neatly into categories. The only absolute rule is that scotch is always from Scotland.
Let's look into these distilling regions through our palates by tasting one bottle from each of the six. We will not be tasting any blends this time around, just single malts. (The character of a distillery lies in their own distinct whiskies.) We will discuss the history of the regions, what makes them distinct, and what each bottle reveals about that region.
Our tasting will include the following:
Lowlands - Auchentoshan American Oak
Highlands - Glengoyne 10 yr.
Speyside - G&M Mortlach 15 yr.
Islands - Highland Park 15 yr.
Campeltown - Springbank 10 yr.
Islay - Bunnahabhain 12 yr.
*There will also be light snacks available for pairing, giveaways, promotions and more!
After the tasting, please join us for cigars on the patio of the Fairways Golf Club. Hope to see you there!