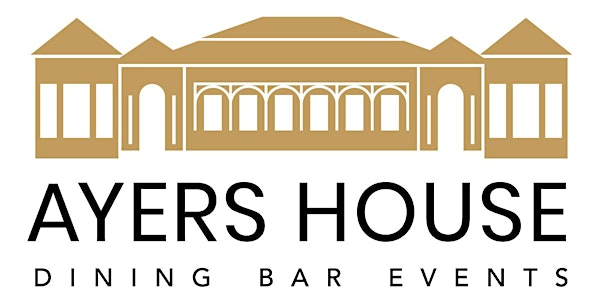 Tasting Night @ Ayers House
We are pleased to introduce our new functions menu at Ayers House for 2022/2023.
When and where
Location
Ayers House 288 North Terrace Adelaide, SA 5000 Australia
About this event
To mark the occasion we are holding a tasting event on Saturday, 20 August 2022. The tasting has a cost of $75pp and commences at 6.30pm.
Please see below the menu, each course will be served alternately around the table;
ENTREE
Silver Whiting Fillets Crumbed & Fried
with a Sicilian vegetable caponata and roasted garlic aioli
or
Red Curry Duck Leg
with soft rice noodles, vegetable pickle and lychees GF DF
MAIN
Chargrilled Fillet of Beef
with creamed parsnip, green peppercorn jus, salsa verde and
portobello mushrooms GF
or
Atlantic Salmon Fillet
with charred sweetcorn, green split pea hummus and miso butter GF
SIDE FOR THE TABLE
Chef's potato dish of the day V GF
DESSERT
Vanilla Bean Crème Brulée
with spiced marmalade and ginger/pistachio wafer GF
or
Single Origin Triple Choc Ice-cream Slice
with meringue crisp, strawberries, and espresso martini jelly VG GF
During the meal you can taste wines from the Premium I (Landers Royal Admiral Sparkling Pinot Chardonnay; Landers de Riveau Sauvignon Blanc; Landers L'Andre Shiraz) and a select group of wines from the Premium II drinks package for free! All other drinks are available for purchase.
Please advise of any dietary requirements that you or your guests may have.
We look forward to hearing from you,