Sales Have Ended
Registrations are closed
Thanks for registering don't forget to keep your tickets handy, either in the Eventbrite app or print them out and bring them with you.
Sales Have Ended
Registrations are closed
Thanks for registering don't forget to keep your tickets handy, either in the Eventbrite app or print them out and bring them with you.
Description
Taster Session on Contemporary Project Management
Abstract:
Project Management has recently emerged as one of the most effective set of tools and techniques applied among various disciplines. The aim of this session is to share with you the outcome of our latest research on Contemporary Strategic Project Management issues, such as Lean and Agile, Corporate Social Responsibility and Sustainable Project Management.
We shall introduce you to the basic concepts of project management and the most recent methodologies. In addition, attendants will be expected to participate in a workshop on some basic project management tools and techniques. This will be a team activity, where we will branch you into groups and guide you through the set group task.
About Speaker: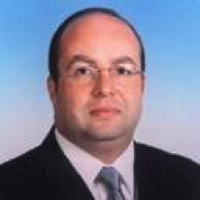 Dr. Mohamed Salama MBA, PhD, FHEA, MCMI, MPMI
Mohamed is currently the Director of Corporate Executive Relations and the former Associate Head of the School of Management and Languages, Heriot Watt University, Dubai Campus.
In addition, he has been the Programme Director for two Masters Programmes; MSc in Strategic Project Management since 2006 and recently MSc in Operations Management and IBM at Dubai Campus.
Dr. Salama has 30 years of academic and industrial experience in Project Management, Marketing, Strategy and Mergers & Acquisitions. Mohamed has taken senior management posts in Construction Management, Marketing and Mergers & Acquisitions in ME, Italy and UK over the period 1990 – 2002. Mohamed has been delivering training workshops for executives over the past decade in the UK, Middle East, and Denmark. He is a Fellow of the Higher Education Academy (HE) in Scotland and a member of the Project Management Institute PMI (USA), The Chartered Management Institute (CMI-UK), and The Association of Researchers in Construction Management (ARCOM) in the UK. He is currently the academic Chair of the Middle East Lean and Agile International Conference that takes place every year in Dubai since 2014.
Mohamed has 15 years of teaching Project Management, operations Management, Strategy, Research Methods and Negotiation. He is interested in conducting research in the areas of Project Management, Sustainability, Strategy and Higher Education. His Latest text book "Project Management" is currently the teaching textbook for management programmes in HWU.
Check us out on Facebook:
https://www.facebook.com/events/1492098030821719/
Date and Time: Tuesday 23rd May, 6.30pm to 8.30pm.

Venue: Gloria Hotel – Dubai Media City