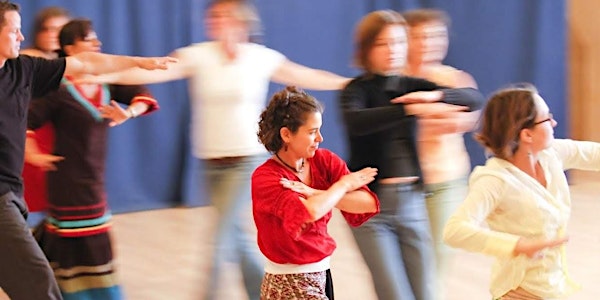 Taster Course for Foundation Studies & Waldorf Teacher Training
When and where
Location
Marin Waldorf School 755 Idylberry Road San Rafael, CA 94903
Refund Policy
Refunds up to 7 days before event
Description
Join us during at Marin Waldorf School during our Summer Program for a "taste" of our unique holistic way of learning.
Discover new ways of learning through our integrated and interdisciplinary methods that are both scientific and artistic.
Engage in the arts
Experience your creativity and the many aspects of expression through singing, speech, Eurythmy, drawing and painting.
Connect with others
Meet our faculty and current students over snack and lunch, and enjoy the warmth and joy of our culture of personal growth and professional development.
This three-day course is an opportunity to experience our program before enrolling in the Foundation Studies or the Waldorf Teacher Training program in the Fall.

---
Program
8am: Choir
8:30: Speech
9:15: Eurythmy
10:00: Morning Snack
10:30: Laying Foundations for a new way of learning
12:40: Lunch Break
1:45: Exploring the Essence of Waldorf Education
2:50: Short Snack Break
3:00: Exploring the Essence of Waldorf Education II
4:00: Close of Day
---
Our Team
We have a group of very experienced adult educators, working out of Anthroposophy and Waldorf education, who bring to this course a wide range of international experience and a deep love for their subjects.
Ken Smith: Waldorf teacher, Anthroposophical artist and Director of BACWTT.
Liz Turkel Vose: Storyteller and drama teacher.
Deborah Krikorian: Class teacher for 20 years.
Jeff Loubet: Class teacher for 24 years.
Kristine Deason: Class teacher in second cycle (completing 6th Grade) and Grades Track Director of BACWTT.
Sibylle Eichstaedt: Speech artist, teacher and therapist.
Patrick Marooney: Class teacher and science, form drawing and woodcarving teacher.
Lisa Sargent: Musician and Waldorf school music teacher.
Renate Lundberg: Eurythmist who has taught for many years in Waldorf schools and teacher training programs.

Please contact Tiffany Lee at tiffany@bacwtt.org or at 415-479-4400 x0 with any questions.
For information about childcare, please click here.
Please click here for information about the Marin Waldorf School neighborhood and for a campus map.
This year, Stacy Ito will be in charge of our summer lunch program and will be offering a limited number of lunches each day. The cost is $15 per lunch, and she will be offering seasonal vegetarian fare with animal and dairy protein on the side (and will always try to offer a gluten free option as well).
HOW TO PURCHASE LUNCHES IN ADVANCE
To secure your lunch order, please purchase lunch tickets in advance. To do so, you may submit a PayPal payment to Stacy using her email address: stacyito49@gmail.com.
In the PayPal notes section, please indicate which dates you are purchasing lunch for, and please be sure to include payment for $15 per lunch. For example, 5 days of lunches would be $75 (5 lunches x $15); 3 days of lunches would be $45 (3 lunches x $15), 1 day of lunch would be $15, etc.
HOW TO PURCHASE LUNCHES AT MARIN WALDORF
Lunch tickets are also available on a first come, first served basis each Monday of the Summer Program during the 10am snack break, so you may purchase them from Stacey at that time.
If you have any questions, please contact Stacy directly at stacyito49@gmail.com or 707-206-2164.
There are also various lunch options within a close driving distance, or you may also bring a bag lunch (one that doesn't need to be refrigerated). Snack and coffee will also be provided as part of your course fee during the breaks each day.