Description
Taste Test is a pop up restaurant series in which aspiring restauranteurs audition their concepts to the York community. These auditions will be held at the new Taste Test Cafe, 101 S. Duke Street in the Royal Square District of Downtown York. The community is invited to attend these trials and answer a series of questions about their experience. This will help the Taste Test team make a final determination for which restaurant concepts will pop up for a longer 3 month stint in their space next door.
The next audition in this series is Paco's Tacos- a street taco shop presented by local chef Brando Diaz.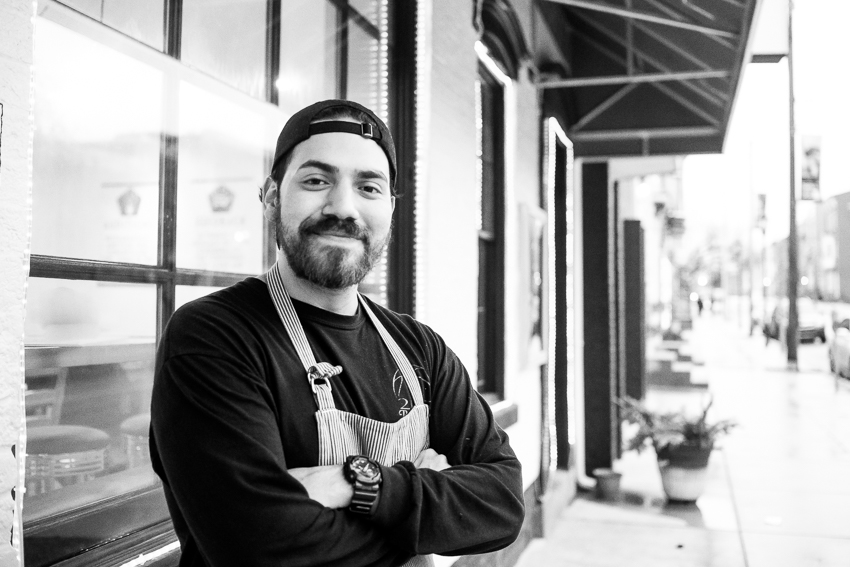 Brando has had a love for food for as long as he can remember. He has worked in local kitchens such as Victor's, Front Porch Cafe, and Tutoni's, and now wants to set out on his own to cook what he knows best- street tacos with slow roasted meats and scratchmade salsas, fresh guacamole, churros, and more. His concept is named after his 1 year old son, whose nickname is Paco.
Come support Brando by trying his food and giving feedback. If this is a success, he could be one of a few concepts to pop up for 3 months next door at the Taste Test Bar & Restaurant and potentially end up in a permanent storefront in downtown York.

March 31-April 2 and April 7-9
Fri/Sat 11am-12am, Sun 11am-5pm
LUNCH- served 11am-4pm- $5/person
2 tacos & a drink
(chips, salsa, fresh guac, desserts available a la carte)
DINNER- served 4-10pm, $15/person
drink
fresh chips & flight of salsas
flight of 5 tacos
(fresh guac and desserts available a la carte)

KIDS 12 and under- $5
***Late night food available a la carte 10pm-12am Fri & Sat nights

This is a BYOB event! We recommend grabbing a growler or crowler of beer from our neighbors at Collusion Tapworks.