Actions and Detail Panel
Taste Test Audition Forno Bova: Wood Fired Catering
Sat, Dec 3, 2016, 5:00 PM – Sun, Dec 4, 2016, 8:00 PM EST
Description
Join us in another set of auditions December 3rd and 4th in YorKitchen with a concept called Forno Bova: Wood Fired Catering, by Tony Bova!
The auditions are being held at YorKitchen, a shared kitchen incubator located in Central Market in Downtown York. Come see what Tony Bova's food is all about! Taste his wood fire pizza and the style of food that he wants to bring to the York Community. He is showing off his menu starting with roasted peppers, marinated mushrooms, crostini, and wood roasted ricotta!
Tony says, "Forno Bova is wrapping up our 4th season of bringing our wood-fired oven to weddings, graduation parties and food truck festivals. I'm so excited to do a pop up with Taste Test and to experiment with some new flavors and dishes. We'll have something for everyone at our Taste Test, loyal fans and new friends alike!"
All are invited to try out Tony's food, let us know what you think about it! Your feedback is valuable for making a final determination for which new restaurant concepts will occupy the 33 North Beaver St. space! We are excited to hear what YOU think!
This is a BYOB event!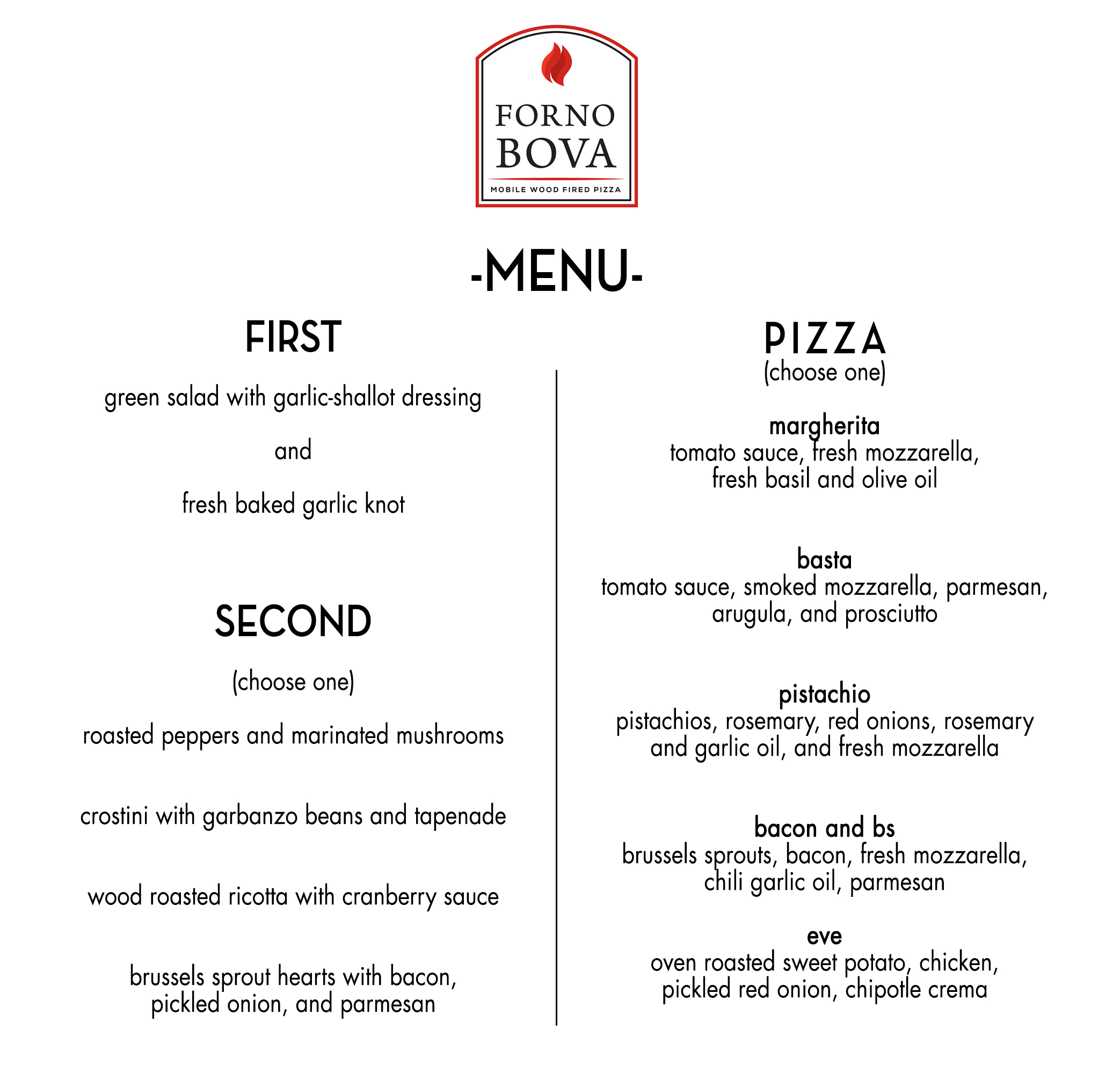 The audition will be taking place on the following dates/times:
Dinner on Saturday Dec 3rd: 5PM-9PM
Lunch on Sunday Dec 4th: 10AM-12PM
Dinner on Sunday Dec 4th: 4PM-8PM
The price of tickets are $18 per person
Make sure you post pics of your experiences using #yorksnextbite