TASTE OFF! Wines of North America Versus South America | Boston Wine School...
Description
When we think about "modern" wines, so called "new world" wines, we immediately think of the Americas: the west coast, Chile, and Argentina. Even though they're thousands of miles apart, their wines and wine cultures have a lot in common, from singular signature grapes to great traditional ripeness and personality.
Join us for a North America Versus South America wine taste-off. We will provide some head-to-head match-ups of classic wines representing these two hugely important wine regions and let you be the judge. In the process, you will learn basic wine tasting skills and how to describe the different personalities of these wines. An assortment of cheeses and antipasto will be served during class to introduce some of the fundamentals of pairing wine and food. At the end, you can cast votes for your favorites, and we will declare a victor of this installment of the Taste-Off.
WINE LIST (tentative)
White Light
Alma Andina Torrontes (Salta, northern Argentina)
Versus
Lemon Hill Viognier (Lodi, central California)
Pinot To The People
Cascade Quarry Pinot Noir (Willamette Valley, Oregon)
Versus
Schroeder Estate "Patagonia" Pinot Noir (Patagonia, southern Argentina)
Life Is A Cabernet
Raymond "R Collection" Cabernet Sauvignon (St. Helena, Napa, California)
Versus
HJ Fabre Cabernet Sauvignon (Mendoza, northwest Argentina)
Versus
Casona Cordillera Cabernet Sauvignon (Rapel Valley, east-central Chile)
YOUR EDUCATOR
Jonathon Alsop is founder and executive director of the Boston Wine School and author of The Wine Lover's Devotional: 365 Days of Knowledge, Advice & Lore for the Ardent Aficionado published by Quarry Books. Jonathon started life as a wine writer covering wine, food and travel in 1988. He is author of the long-running wine column In Vino Veritas by Jonathon Alsop as well as many articles for the Associated Press, Frequent Flyer, La Vie Claire, Beverage Business Magazine, Mobil Travel Guides, Fodor's Travel Guides, Boston Globe, and many others. He founded the Boston Wine School in 2000 where he teaches wine and food classes.
YOUR HOST VENUE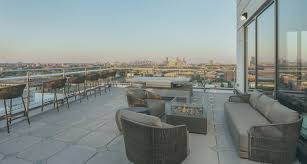 Lantera is a word meaning "beacon", and it's the heart and soul of the new 15-acre Boston Landing neighborhood. Apartments feature floor-to-ceiling windows, premium finishes with stainless steel appliances, and technology touches throughout. The heart of Boston is less than five miles away and is easily accessible via the Boston Landing commuter rail stop – just a three-minute walk away. Lantera is surrounded by eclectic restaurants, curated retail shops and world-class athletic facilities.