Come experience the Atl's best vegan cuisine.
About this Event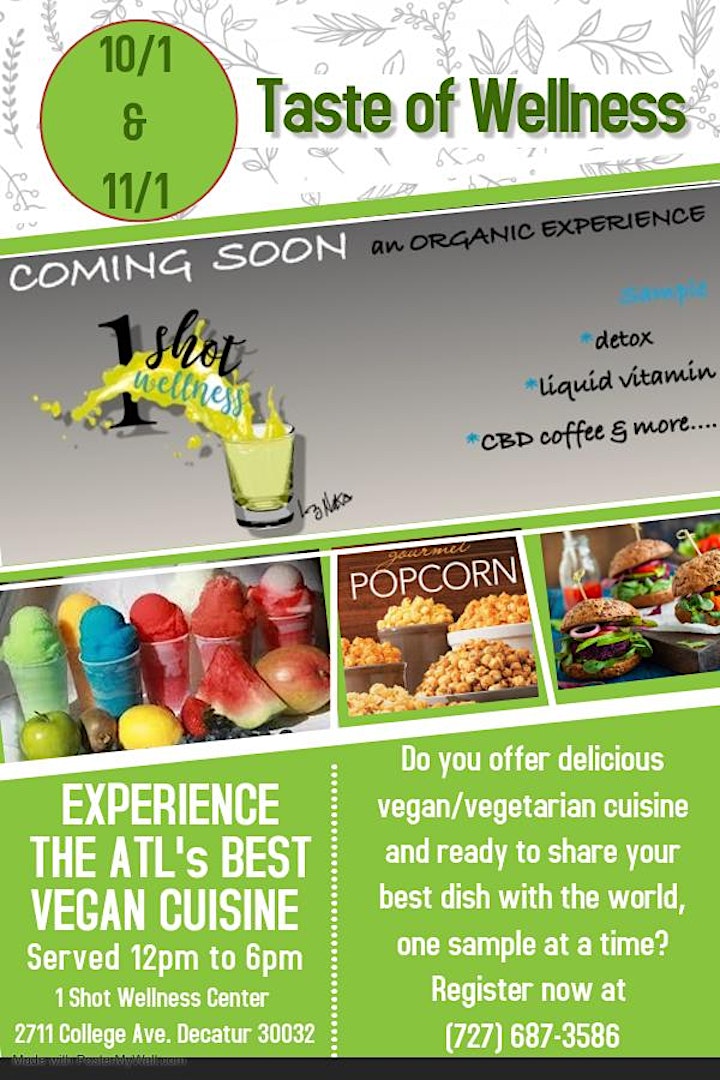 Is your goal to eat healthier in 2020? It's not too late. Join us as we celebrate National Vegetarian Day 10/1 and World Vegan Day 11/1 with some of Atlanta's best vegan and vegetarian cuisine.
Vendors will offer "try before you buy" samples at the 1 Shot Wellness Center on both days from 12pm-6pm. The outdoor market is free with RSVP, so wear your face mask, bring the family and come enjoy the fun.
Interested in sampling your delectables or selling your health conscious merchandise, please call 678-887-6397 for more information.