Description
Taste of Uptown - A unique dining experience in the heart of Uptown DC!

On Wednesday, September 26 from 4-10pm, Uptown Main Street will host its first Taste of Uptown walking food tour. Join us for a diverse dining experience highlighting all that Uptown has to offer!

How It Works
Pick up your custom map at one of our check-in locations (marked with a * below) and visit our participating restaurants for a snack or a small drink. Tasting passes start as low as $5! Join us to eat cuisine from around the world, enjoy the finest patios in DC or catch up with your favorite bartender while supporting a great cause!
Getting Around
We've secured four pedicabs to ferry guests to and from each check-in station. Our corridor is also well-serviced by Capital bikeshare, has ample bike parking, and many bus stops. We also invite you to bring a pair of comfortable shoes and #WalkUptown.
Participating Restaurants:

[Taste: Curried chicken w/ rice & beans OR jerk wingetts w/ rice & beans]

[Taste: Canapé featuring ham from Epic Curing, tomato jam, shaved idiazabul cheese on pan rustico from Lyon Bakery AND a taste of ANXO's Cidre Blanc or Sidre Natural]

- Cheesemonster (Pop up at L'Enfant Flower Shop)

[Taste: Seasonal Fall Cheesy Bite featuring 2 year aged cheddar from Shelburne Farms, granny smith apples & toasted walnuts]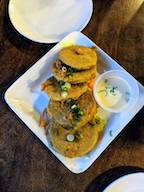 [Taste: Fried green tomatoes OR shrimp and grits]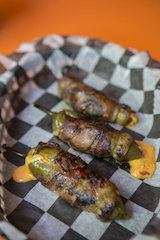 [Taste: "ABT", a bacon-wrapped and pimento cheese-stuffed jalapeno OR a "New Old School" Old Fashion cocktail]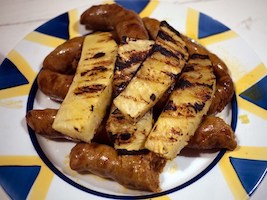 [Taste: Small plate of fried yucca, salami & longaniza sausage]

[Taste: Chicken, vegetable or beef taco AND a bean and cheese pupusa]
[Taste: Koobideh wrap pinwheel featuring a ground beef skewer, tomato, onion and cucumber mint yogurt in flour tortilla]

[Taste: Green Onion & Fontina Zeppole OR a Small Fresh Basil Gimlet]

[Taste: One vegetable, beef or chicken empanda]

[Taste: One pork slider]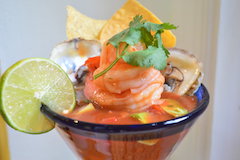 [Taste: Small portion of ceviche]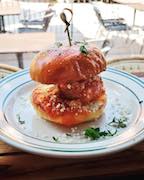 [Taste: One meatball slider]

[Taste: Cinammon Mule featuring Fireball whiskey, ginger beer, and fresh lime]

[Taste: Butter Chicken and rice OR Chicken Tika Masala and rice]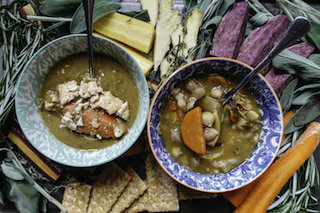 [Taste: Half-size portion of vegan OR non-vegan soup du jour]
Check back periodically as we add more restaurants and dishes to our line up!
Support a Good Cause
Uptown Main Street helps small and local businesses on Upper 14th Street NW and Kennedy Street NW thrive. All monies donated through ticket sales will be directly reinvested into the community to help our business district grow.
How to Purchase Tasting Passes
With tasting passes available for every budget, we hope that all community members are able to participate in this event. Tasting passes can be purchased online through Eventbrite, in-person at a local farmers market (see below) or the day of the event at a check-in station. Cash, credit and checks are all accepted.
Learn More at a Local Farmers Market!
We'll be selling tickets for the next few Saturdays at local farmers markets. Come visit us!
September 22 - 14th & Kennedy Street Market
Have Questions?
We're here to help! Send our Executive Director an email at jordan@uptownmainstreet.org.
We hope you'll join us for this fun (and delicious) event!