Description
TOPIC:
The #ASAE17 Taste of Toronto is a micro-networking event for 10 young professionals in the association industry to meet with Emily Bardach, CAE, Executive Director, Women in Government Relations (WGR) and Michele Kimball, President and CEO, Physicians for Fair Coverage (PFC), Interel + AMG
Featured Guest: Emily Bardach, CAE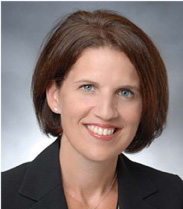 Emily Bardach is a non-profit strategist and executive with over 20 years of experience in association management. She has built a successful career managing and transitioning multiple professional organizations all under the association management company (AMC) umbrella.
Emily began her career in meetings and expositions and quickly became enamored with all the facets of association management, positioning herself to help open the doors of a boutique AMC in Alexandria, Virginia. Emily helped grow the start-up company, while also managing multiple associations, both trade and professional.
Emily currently serves as the Executive Director for Women in Government Relations (WGR), a professional society she has managed for over a decade. WGR has seen tremendous growth under her governance including doubling the membership and tripling the sponsorship support and participation. Emily's project management skills and ability to build strong relationships with volunteer and community partners has made her a successful association leader.
Emily's long-time role with WGR and robust relationships with former leaders led to co-founding the Professional Women in Advocacy Conference, a national event providing professional development and leadership training to women in business.
Emily and her husband, both native Washingtonians, have 2 boys and reside in Arlington, Virginia.
Connect with Emily on Linkedin.

Featured Guest: Michele Kimball, President and CEO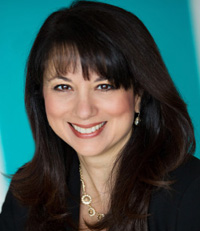 Michele Kimball has been an executive and government relations professional for much of her career. With a deep understanding of health, long-term care, and consumer protection issues, Michele served as the first Director of AARP Minnesota where she built and led a team in the successful development and implementation of AARP's advocacy, education, grassroots and volunteer engagement initiatives. In this role, she also served as an advisor or board member for numerous public and private entities working to improve quality and access to affordable health and long-term care.
Earlier, Michele served on the Federal Affairs Health Team of AARP's Office of Legislation and Public Policy in Washington, DC, and co-led the AARP Medicare Fraud Team that established an award-winning national campaign to fight Medicare fraud in partnership with the U.S. Department of Health and Human Services and the U.S. Department of Justice.
Prior to her work with AARP, Michele was a staff member of the United States House of Representatives Ways and Means Health Subcommittee, a staff assistant with the Government Relations Office of Merrill Lynch, and a Courtroom Intern for the United States Supreme Court.
In 2013, Michele left AARP to establish Aging reDesign, a consultancy to help create transformative change for aging in place through innovation and technology. Key clients, among others, have included Buurtzorg Nederland, the Coalition to Transform Advanced Care (C-TAC), GrandPad, TPT/PBS Next Avenue, and WindowMirror.
Michele has a degree in Public Administration and Public Law from Alfred University in Alfred, New York, a Certificate in Strategic Management from St. Thomas University in Minneapolis, MN, and a Certificate in Women's Leadership from St. Catherine's University in St. Paul, MN.