TASTE OF TORONTO with Emily Bardach, CAE and Maria Bianchi, CAE
Description
TOPIC:
The #ASAE17 Taste of Toronto is a micro-networking event for 10 young professionals in the association industry to meet with Emily Bardach, CAE, Executive Director, Women in Government Relations (WGR) and Maria Bianchi, CAE, Vice President of Client Service and Best Practice, Interel + AMG; Executive Vice President, American Ambulance Association (AAA)
Featured Guest: Emily Bardach, CAE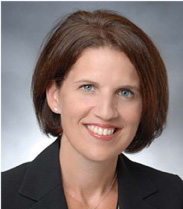 Emily Bardach is a non-profit strategist and executive with over 20 years of experience in association management. She has built a successful career managing and transitioning multiple professional organizations all under the association management company (AMC) umbrella.
Emily began her career in meetings and expositions and quickly became enamored with all the facets of association management, positioning herself to help open the doors of a boutique AMC in Alexandria, Virginia. Emily helped grow the start-up company, while also managing multiple associations, both trade and professional.
Emily currently serves as the Executive Director for Women in Government Relations (WGR), a professional society she has managed for over a decade. WGR has seen tremendous growth under her governance including doubling the membership and tripling the sponsorship support and participation. Emily's project management skills and ability to build strong relationships with volunteer and community partners has made her a successful association leader.
Emily's long-time role with WGR and robust relationships with former leaders led to co-founding the Professional Women in Advocacy Conference, a national event providing professional development and leadership training to women in business.
Emily and her husband, both native Washingtonians, have 2 boys and reside in Arlington, Virginia.
Connect with Emily on Linkedin.

Featured Guest: Maria Bianchi, CAE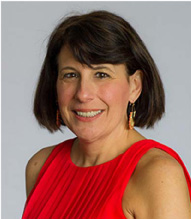 Maria Bianchi, CAE, has served as the Executive Vice President of the American Ambulance Association (AAA) since 2002 and has worked in non-profit management for more than 20 years. In addition to her role with AAA, Maria serves as Interel + AMG's Vice President for Client Service and Best Practice and is a management partner to several Interel + AMG client organizations.
Maria also serves as the Chair of Community Health Charities of the National Capital Area, a non-profit organization of 67 local and national charities that raises money through workplace giving campaigns. In addition, she is a sought-after speaker and has presented at numerous local and national conferences, including the National Downs Syndrome Society where she presented on Board and Volunteer Relationships and Development.
Prior to joining Interel + AMG, Maria worked for the American Heart Association, the American Lung Association, and the Crohn's and Colitis Foundation of America in a variety of senior management positions. She received her Bachelor of Arts and Master's degrees from George Washington University's School of Education and Human Development.
Connect with Maria on Linkedin.
Date and Time
Location
Cora - Blue Jays Way - Toronto
277 Wellington Street West
Toronto, ON M5V 3E4
Canada