TASTE OF TORONTO with Cynthia Mills, FASAE, CAE, CMC, CPC, CCRC
Description
TOPIC: Charting your Association Volunteer Career and Crowdsourced Discussion
The #ASAE17 Taste of Toronto is a micro-networking event for 10 young professionals in the association industry to meet with the Founder, President and CEO of The Leaders Haven, Cynthia Mills, FASAE, CAE, CMC, CPC, CCRC.
Featured Guest: Cynthia Mills, FASAE, CAE, CMC, CPC, CCRC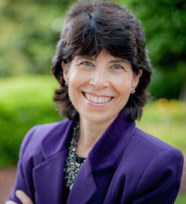 Cynthia Mills is the Founder, President & CEO of The Leaders' Haven, a consultancy partnering with clients as a business strategist, board consultant, executive and career coach, succession planning and change management guide, leadership development catalyst, speaker, and facilitator for small and family-owned businesses, corporations, associations, not-for-profits, NGOs, and faith-based communities.
The Leaders' Haven's clients are leaders in the business, industry, finance, service, co-op, education, philanthropy, energy, healthcare, legal, environmental, real estate, retail, agriculture, senior living, publishing, media, transportation, construction, safety, club manager, and faith sectors. An award-winning national and international CEO, Cynthia partners with future seekers, change masters, high performers, corporate culture architects, committed & developing leaders, best practice designers, and believers in succession planning to exceed expectations.
ASAE named Cynthia a Fellow, which is bestowed on less than 1% of the profession. She was subsequently elected Fellows Chair. GSAE honored her with the Clifford Clarke Award as Outstanding Association Executive, the President's Award, one of 90 Movers & Shakers, and awarded her Lifetime Honorary Membership. Cynthia was also selected as the inaugural Southeastern Association Executive of the Year by Southeastern Association Executive Magazine.
Connect with Cynthia on LinkedIn & Twitter @TheLeadersHaven & @SoulSitters