About this Event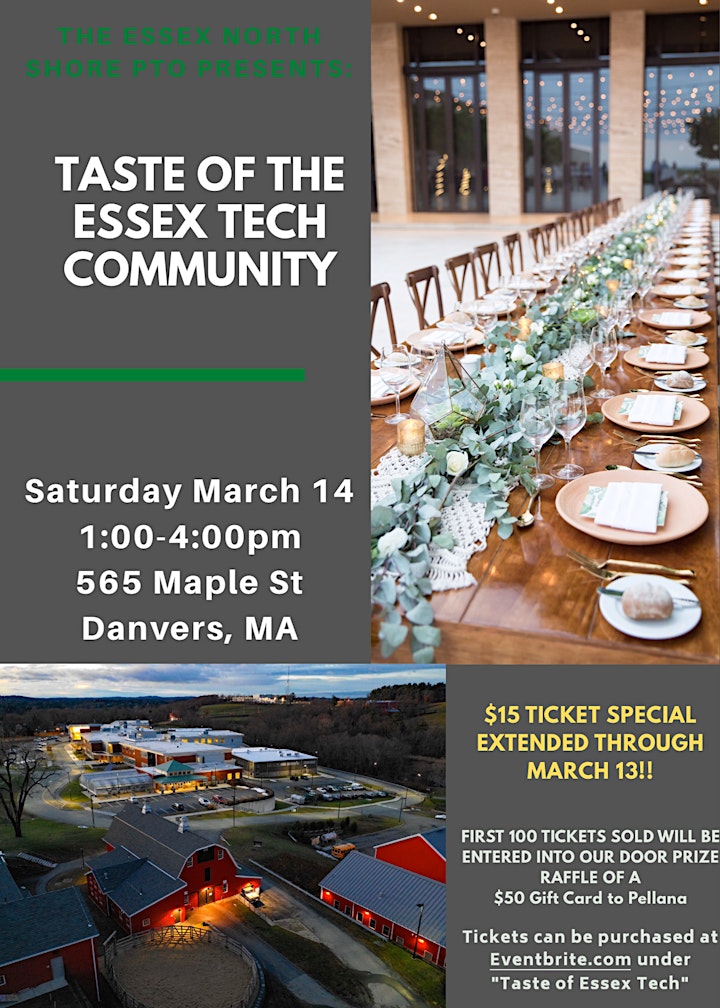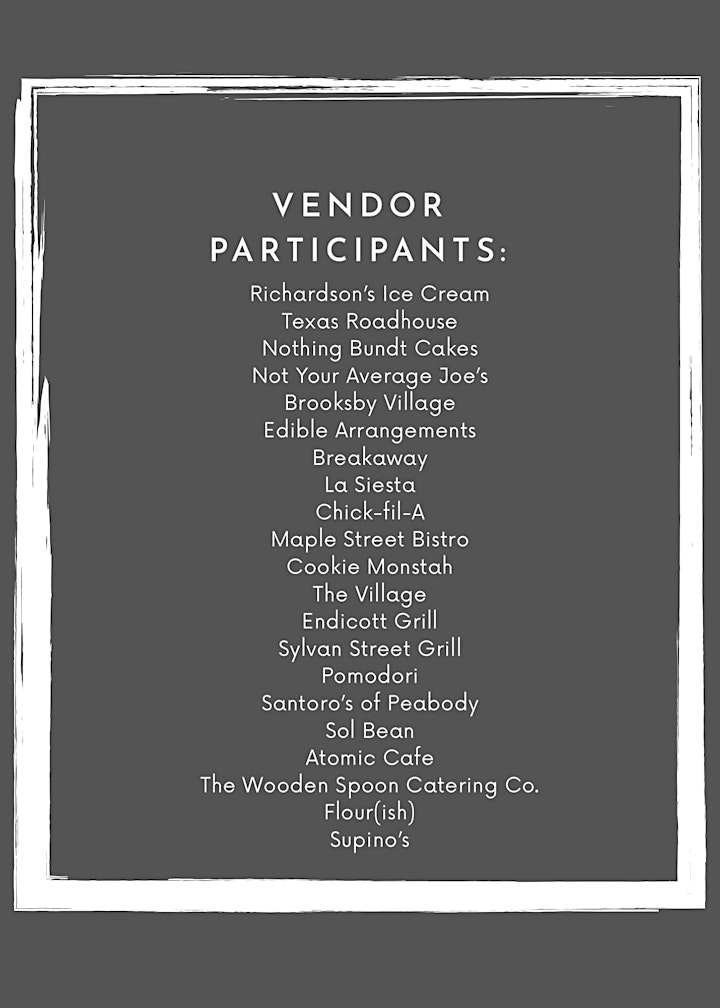 The Essex North Shore PTO will be hosting the second Taste of the Essex Tech Community on Saturday, March 14, 2020.
At the taste local restaurants will join us in the Essex Tech gymnasium to share their culinary treats.
The cost of admissions is $15 if purchased in advance of February 29th, and $20.00 when purchased after.
Proceeds from the event go back to the students through enrichment programs, faculty grants, and scholarships.