Event Information
Refund Policy
Contact the organizer to request a refund.
Eventbrite's fee is nonrefundable.
Kick off our #GivingTuesday Campaign with classes and events to further understand the JUNTOS Mission and celebrate a multitude of cultures!
About this Event
Offerings (all times in PST):
Dance in Ancient and Contemporary Maya Lives: Wednesday, November 18th, 5:30 - 6:30PM PST
Make your own Mezcal Cocktail and Salsa Dance Lesson! Thursday, November 19th, 5:30 - 6:30PM PST
A Toast to JUNTOS: Friday, November 20th, 5:30 - 6:30PM PST.
More about the offerings/classes*:
Dance in Ancient and Contemporary Maya Lives: Learn how Maya spirituality and movement intersect and have evolved over time, from rituals in ancient civilizations, to pilgrimages and dance in contemporary ceremonies and public fiestas. This class is offered by Professor Jean Molesky-Poz. $15/household
Make your own Mezcal Cocktail and Salsa Dance Lesson! A Thursday night delight! Enjoy 30 minutes of learning to make your own Mezcal Cocktail with Ivy Mix, owner of Leyenda Brooklyn Cocteleria. Bring your cocktail into a 30 minute salsa dance class from long time JUNTOS Teacher, Nestor Rodriguez. If desired, you can take one portion of this class and not the other, but we encourage both! $15/household.**
A Toast to JUNTOS! We thank our supporters, dance volunteers and community alliance members through virtual performance, a live Mayan Singer, dance volunteer testimonials and more. A free event!
*All classes will take place on Zoom. You'll need an electronic device and a stable internet connection to access the classes. You'll receive a zoom link for your class 15 minutes prior to the class.
**Ingredients + Tools needed for the cocktail class:
1 grapefruit
1 lime
simple syrup (sugar and water) or agave nectar or maple syrup!
100% Blue Agave blanco tequila or mezcal
shaker or mason jar
ice
jigger (or a shot glass or tablespoon for measuring liquids)
salt
elbow juicer or other juicer
Our Instructors
Nestor Antonio Cifuentes Rodríguez has been dancing since before he could walk, and specializes in Latin Ballroom dance. Nestor is the founder of Bakanos Dance Studio in Quetzaltenango, Guatemala, and co-founder Iniciativa Corazon y Arte, a collaborative performance company that offers free performances in low-income communities. Nestor travels all over the world to teach his master classes: El Salvador, Germany, Holland, Honduras, and Nicaragua; and throughout Guatemala.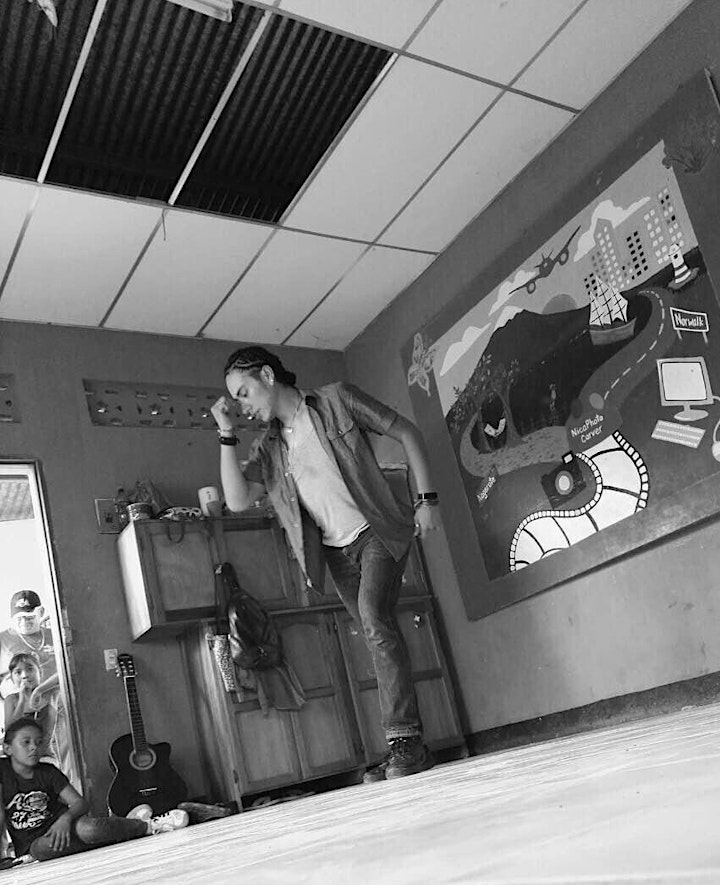 Jean Molesky-Poz, Ph.D., has taught in Ethnic Studies at the University of California at Berkeley and Religious Studies at Santa Clara University for over twenty-five years. She is author of The Public Resurgence of Maya Spirituality in the Guatemalan Highlands, and has just completed the novel, The Interpreter, a contemporary story based on Popol Vuh. She lectures locally, nationally, and internationally; and she is an active supporter of JUNTOS.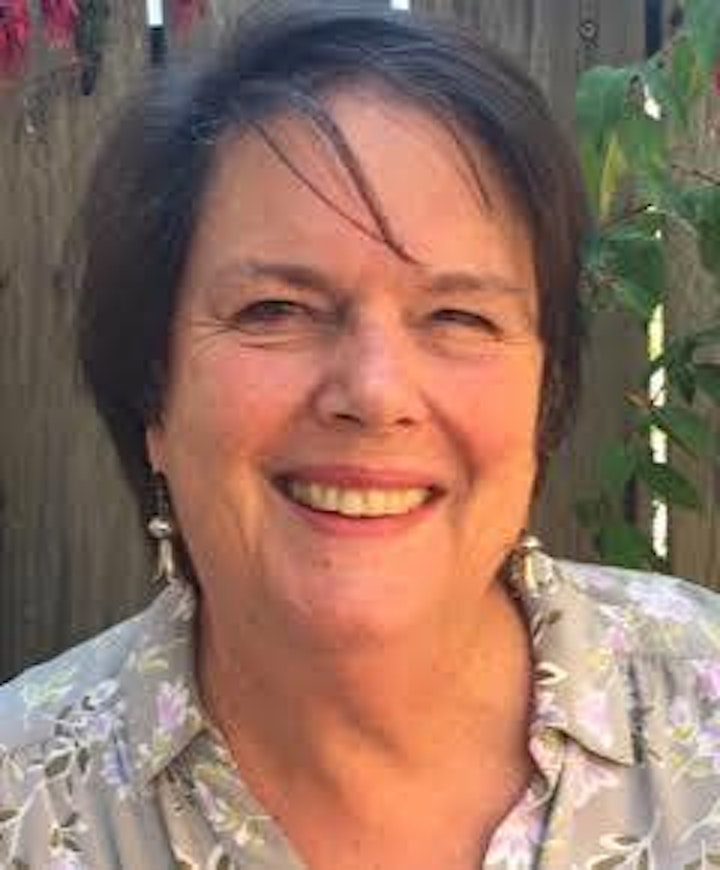 Ivy Mix is Co-Owner of Leyenda, her pan-Latin cocktail bar in Carroll Gardens, Brooklyn that pays tribute to her years of living and bartending and booze smuggling throughout Latin America. With a long history of working in bars throughout the Americas, Ivy has been recognized by many within the culinary and cocktail industry as being one of the best bartenders in the world and one who has championed Latin American spirits world wide. She has been awarded many prestigious accolades including Best American Bartender and World's Best Bar Mentor for Tales of the Cocktail and Mixologist of the year for Wine Enthusiast. Additionally, Ivy has inspired the nation to rethink women's role behind the bar. She co-founded Speed Rack - a national cocktail competition that creates a platform for female bartenders while simultaneously raising money for breast cancer related charities. So far they have raised over $1,000,000 for charity. Buy her new book all about Latin Based spirits here: https://leyendatogo.square.site/product/book-spirits-of-latin-america-a-celebration-of-cocktails-and-culture-with-100-recipes-from-leyenda-and-beyond/75?cs=true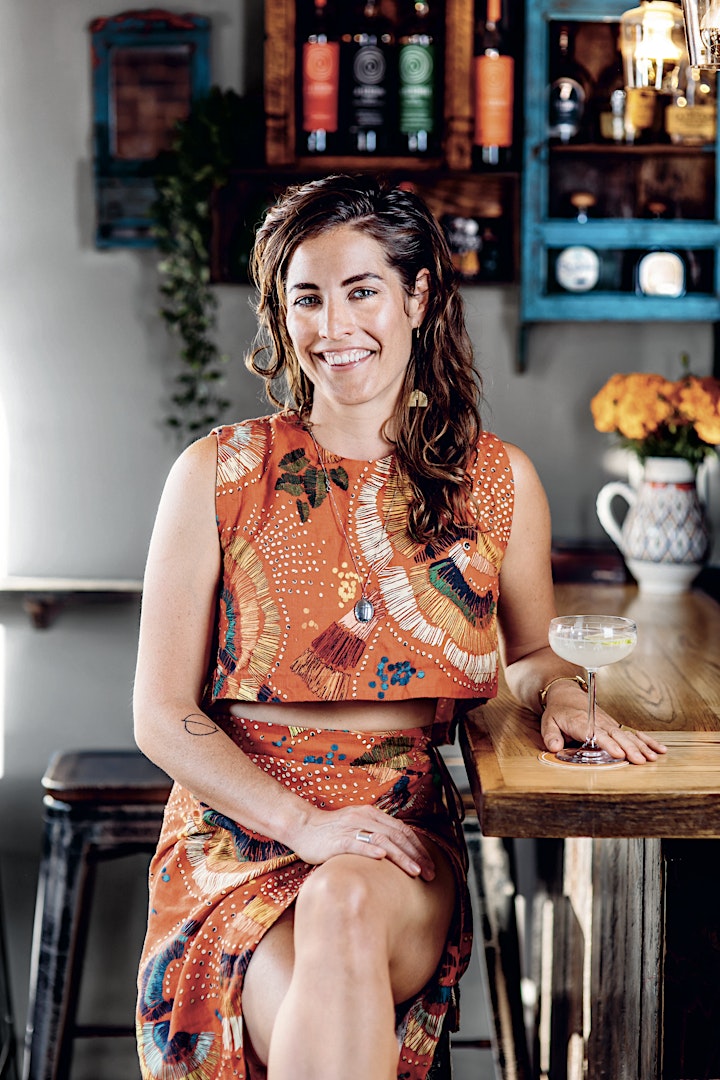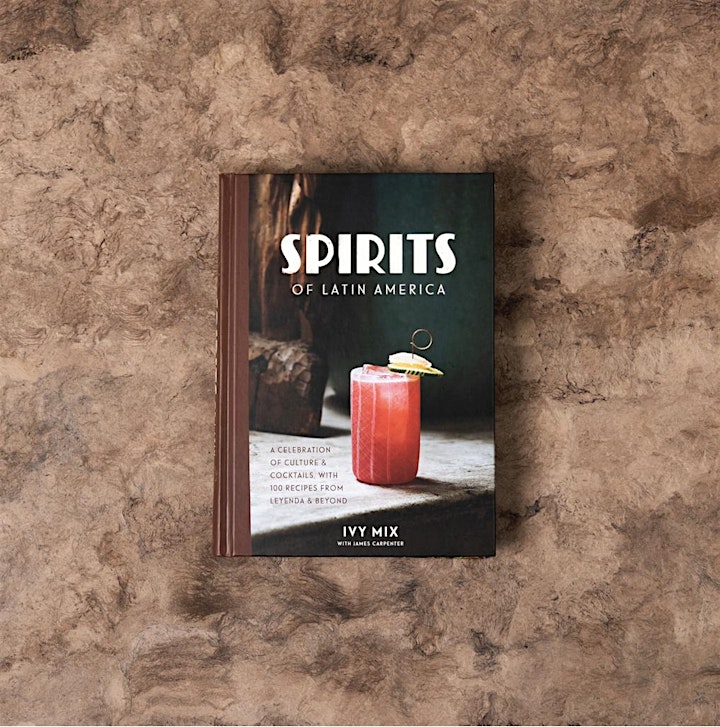 Top graphic: Photos taken by Martin Nuñez-Bonilla
Date and Time
Location
Refund Policy
Contact the organizer to request a refund.
Eventbrite's fee is nonrefundable.