Connecting communities through food and art. A FREE printmaking class including art supplies (Due to high demand, we are out of supplies).
About this event
Taste of Home will engage the San Jose community in a series of fun workshops and events during 2021.
Update on May 30, 2021: Due to high demand, we are out of art supplies.
About Taste of Home:
Artist Cynthia Cao, San Jose's Creative Ambassador 2021, will be presenting:
A series of printmaking workshops
Engage participants in meaningful conversations
Collect stories from San Jose communities
Showcase the diversity of cultures in the South Bay in an exhibition created by workshop participants
Raise awareness about food scarcity amongst college students
Inspire change for culturally diverse items in local food pantries
In this workshop, you will learn:
Asian Food History
How to Make Prints
Create Your Own Prints
Your Artwork Will Be on Exhibit
Your finished artwork will be featured in a group exhibition at the end of 2021 at San Jose State University and on Taste of Home's website.
Once you RSVP, you will receive a confirmation message along with instructions on when and where to pick up your free art kits before the workshop date. (Limited art supplies)
Update May 30, 2021: Due to high demand, we are out of art supplies.
Please note, we will NOT be able to mail out any art kits.
If you'd like to order your own art supplies here are the items you will need and a link for additional details:
https://sites.google.com/view/tasteofhomeproject/art-kits?authuser=0
Styrofoam plate - 4 x 6 inches. You can also use (clean) styrofoam to-go containers
Pencil (or pen) to make the drawing
Water-soluble block printing ink - This ink cleans up easily
Brayer to spread ink onto styrofoam plate
Tray to hold ink, or paper plate
Paper in assorted colors
*This virtual event will be recorded and will be available online after the event.
This program is supported in part by a grant from the City of San Jose's Office of Cultural Affairs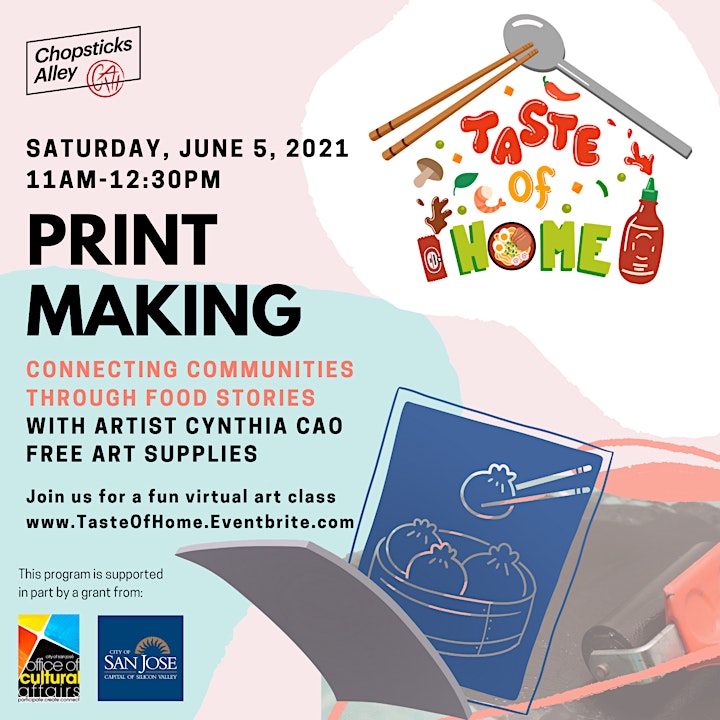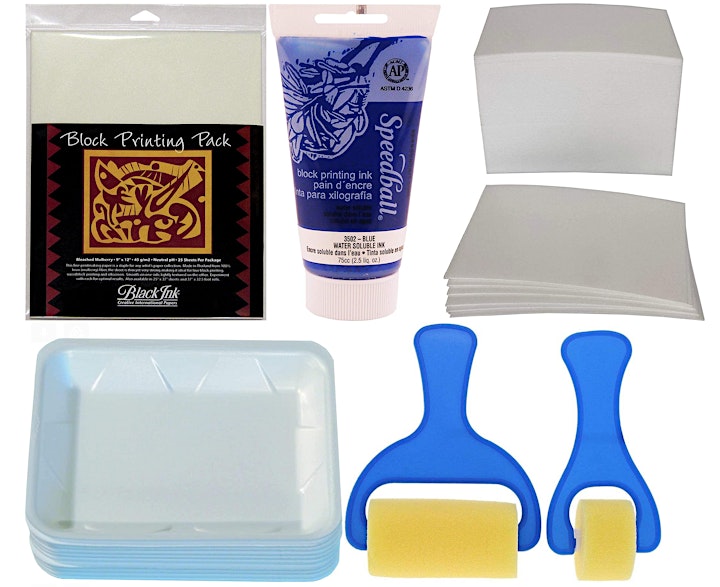 Organizer of Taste of Home: Food Stories, a Printmaking Workshop