Description
Getting more Yes's!
Becoming the kind of business leader that people naturally say yes to.
Followed by an introduction to EO and our Accelerator Program.
People naturally say Yes! to great leaders. How do you become more like these people that get "yes" so naturally? What can you do to create and execute bigger initiatives more easily and naturally? This session will begin to answer these questions and help you get more "yes's" right away. You will get "Yes" to your sales pitches, your employment offers, your partnership proposals, and even your romantic invitations, after this session.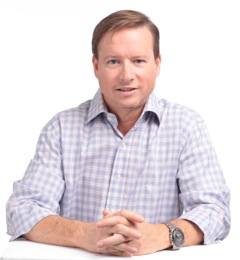 Bill Gallagher is a parallel entrepreneur, speaker, trainer, and coach that has taught leadership and business skills to thousands of people around the world. You can follow Bill on twitter @billgall or read more about him at GallagherTraining.com
You will leave this session with:
* Simple new steps to get more Yes's!
* Ready and prepared to get Yes! on your most pressing need
* Clear about how to develop your skill in getting Yes's!
This session will be immediately followed by an introduction for EO and Accelerator Prospects led by Bill Gallagher and Brian Mitchell.
The Entrepreneurs' Organization (www.eonetwork.org) is a dynamic, global network of more than 8,000 business owners in 40 countries. Founded in 1987 by a group of young entrepreneurs, EO is the catalyst that enables entrepreneurs to learn and grow from each other, leading to greater business success and an enriched personal life. Membership in one of EO's 120 chapters is by invitation only; the average member is 41 years old with annual revenues of $17.3 million.
Our Core Values:
Boldly Go! - Bet on your own abilities

Thirst for Learning - Be a student of opportunity

Make a Mark - Leave a legacy

Trust and Respect - Build a safe haven for learning and growth

Cool - Create, seek out and celebrate once-in-a-lifetime experiences
WHAT IS THE ACCELERATOR PROGRAM?

The Accelerator Program is an training and development program focused on growing businesses to more than $1 million in annual revenue, addressing four key issues faced by first-stage entrepreneurs: strategic planning, sales and marketing, human resources and finance.
As a participant in the Accelerator Program, you will:
Connect with other entrepreneurs, including the leading business owners in your city and other first-stage entrepreneurs who face similar challenges

Uncover the key elements of an effective corporate strategy

Discover how to replicate yourself as a means to grow your company

Learn tips and strategies for raising capital and dealing with accounts

Receive practical feedback to help you grow sales effectively

Develop the skills required to improve your leadership and entrepreneurial abilities
Accelerator particpants receive the content to grow their business and the context to learn from others who have faced similar opportunities and challenges.