Discover culinary treats to delight your tastebuds! Twelve downtown Silver City eateries will be offering sweet and savory tastes.
About this event
Take a bite out of downtown Silver City, NM on Labor Day weekend, as chefs serve up their culinary delights for the 21st annual Taste of Downtown! Walk around downtown on Saturday, September 4 from 11:30 am to 2:30 pm and get delicious tastes from twelve eateries. Restaurants, a local brewery, and specialty food establishments are offering delicious, sweet and savory tastes for only $20 a ticket. Vote for your favorite sweet or savory taste!
Please pick up your tickets at The Hub located at 600 N. Bullard Street in Downtown Silver City on the day of the event. This is a fundraiser for Silver City MainStreet. Ticket holders will be eligible for free gift basket drawings, and a separate 50/50 drawing will be available.
The Big Ditch Crickets are a local Silver City dance band featuring New Mexican folk music, Contra dance, Polkas and others. They will be playing at 12 noon at The Hub. Take a break from Tasting and enjoy some great music as you stroll through downtown.
Make Silver City your Labor Day Weekend destination!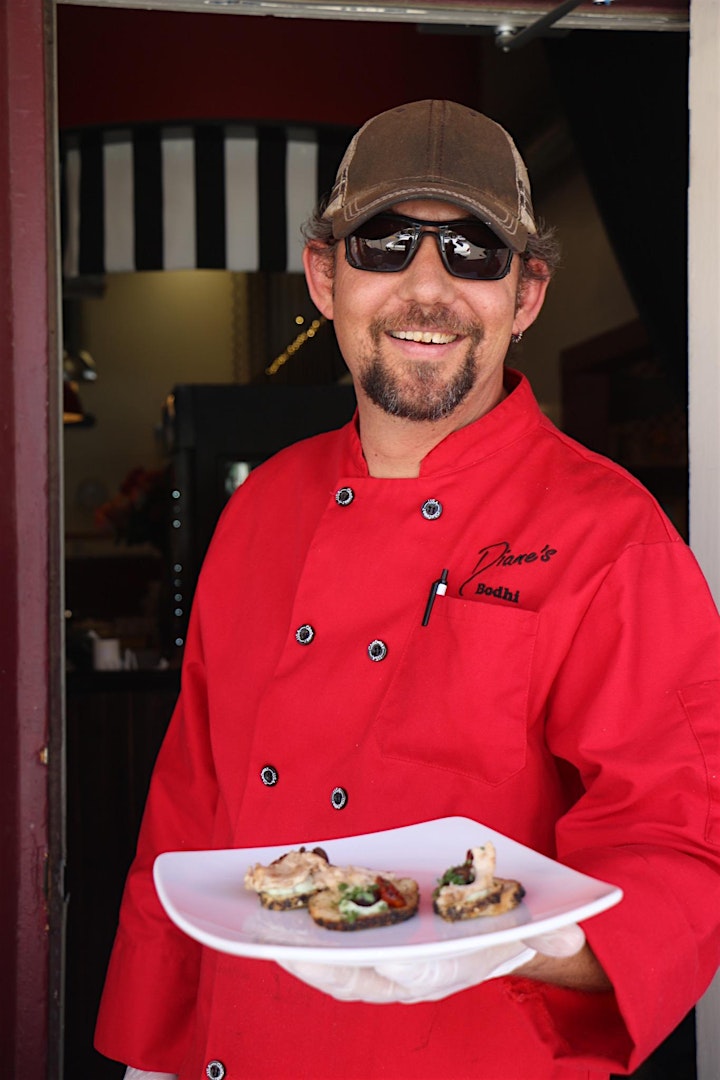 Chef Bodhi serves delicious Tastes at Diane's Restaurant. One of the great food establishments offering tastes in 2021!
Organizer of Taste of Downtown