Description
TASTE OF DALLAS

- Largest Family Friendly, DFW Multicultural Food Festival
DALLAS MARKET HALL
•

September 4

•

5

•

6

Get a true Taste of Dallas at the largest and longest-running family friendly, three-day multicultural food festival in DFW. Experience it all with more than 200,000 square feet of fabulous food, delicious drinks, culture and interactive activities including the 40,000 square feet kids' Play Zone! Taste of Dallas is an experience for the whole family that doesn't break the bank!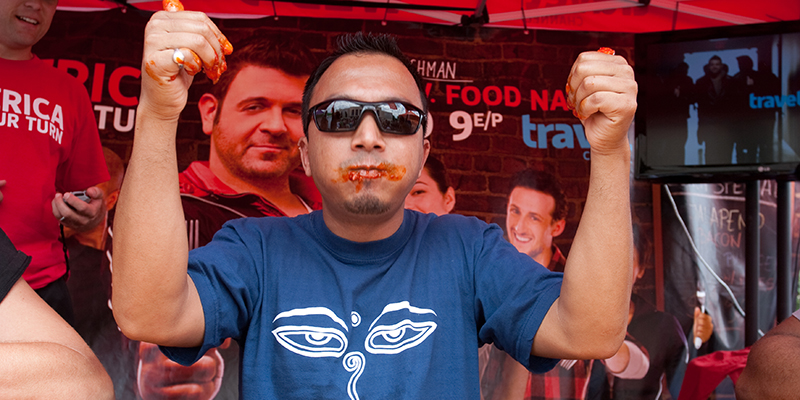 EXPERIENCE IT ALL AT THE 34TH TASTE OF DALLAS
Take a break from the summer heat and experience the unique multicultural flavors that make up Dallas' vibrant metroplex with more than 200 restaurants, food trucks, exhibitors and merchants all under the same air-conditioned roof in Dallas Market Hall. There's a reason that Dallas is known as the food capital of the state – and with restaurants ranging from community favorites to up-and-coming eateries, Taste of Dallas offers the largest variety of delicious foods that satisfies every appetite!
Fri

•

September 4 (General Admission from 6–10 pm, Foodie Experience 7-9:30 pm)
Sat

•

September 5 (General Admission from 11 am–10 pm, Foodie Experience 7-9:30 pm)
Sun

•

September 6 (General Admission from 11 am–7 pm, Foodie Experience 12-2:30 pm)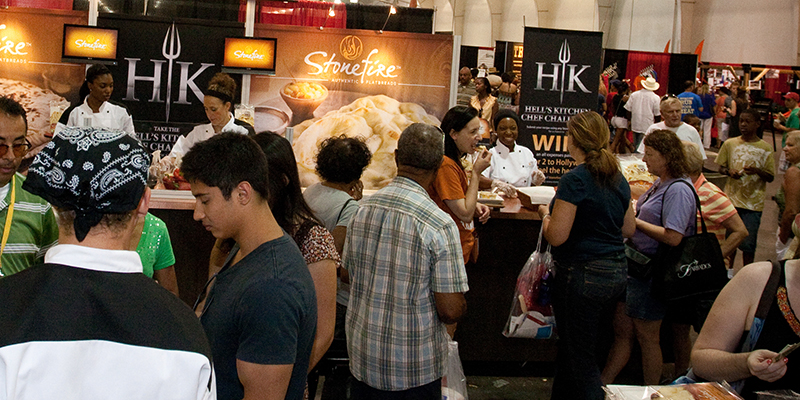 2020 HIGHLIGHTS:
THE FOOD
Fabulous food is featured throughout Taste of Dallas at every turn with something for everyone
BBQ BLISS ::

Sample the soulful flavors of savory barbecue options from pulled pork, to brisket to korean

TACOPHORIA ::

Every day is Taco Tuesday at Taste of Dallas! Explore selections of street tacos from popular local favorites to Dallas' best kept secrets

VEGGIE DELITE ::

Discover the local eateries and bakeries that inspired PETA to rank Dallas as the 7th best vegan city in the nation

GLOBAL FLAVORS ::

Experience the melting pot of cultures that make Dallas unique with Asian, Thai, Middle Eastern, Japanese and Korean bites

TASTE CURBSIDE ::

Enjoy a wide variety from DFW's fan-favorite food truck scene - without having to stand out in the sweltering Texas heat

FOODIE EXPERIENCE* ::

For ages 21+, all-inclusive food and beverage sampling highlights DFW's top chefs and restaurants with unlimited 2-3 oz. food samples (separate ticket required)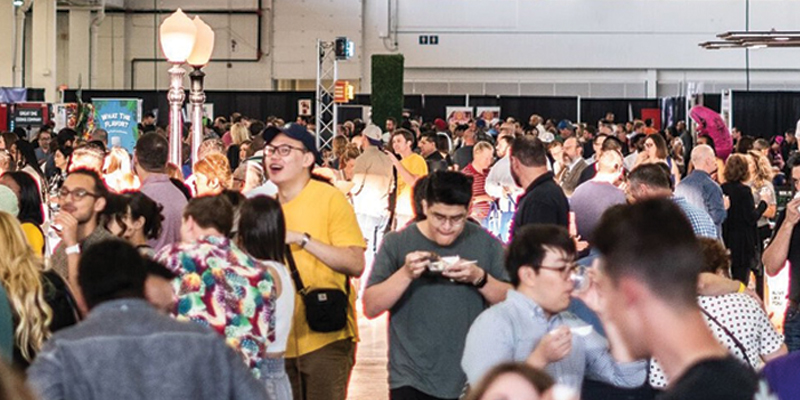 THE DRINKS
Dozens of beverage exhibitors & sponsors showcasing their products throughout the venue
TASTE TAVERN ::

Learn tips and tricks from local mixologists while sipping on craft cocktails

WINE GARDEN ::

Wine experts provide pairing tips while serving wine flights and small plates

BEER GARDEN ::

Enjoy local craft beers and learn about the process of making the region's most beloved beers from brewmasters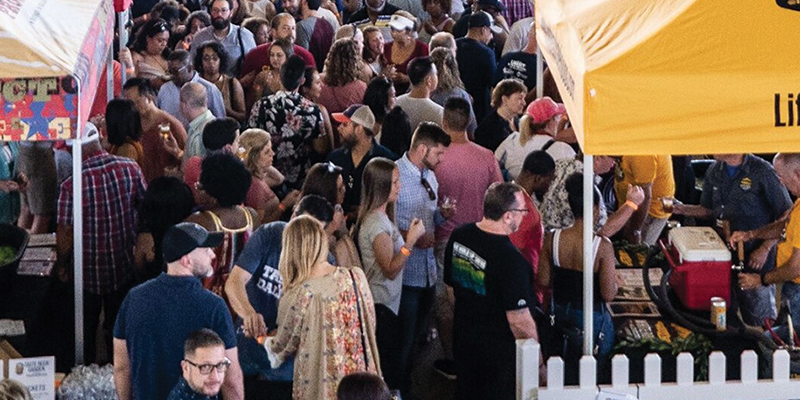 ENGAGING FAMILY FUN
Taste of Dallas is packed with great attractions and event areas for all ages where event attendees can play, shop, sample, learn or just be entertained
THE PLAY ZONE ::

40,000 square feet of activities including: DJ school

•

inflatables

•

midway games

•

hands-on learning opportunities

•

and more!

THE MARKETPLACE ::

Features more than 80 local businesses, artisans and crafters from around the metroplex offering handcrafted merchandise

GO TEXAN MARKET ::

Visit 20 Texas companies that are GO TEXAN certified

MUSIC & ENTERTAINENT

THE COMPETITION STAGE

And More….
Interested in participating or want more information? Visit TasteOfDALLAS.org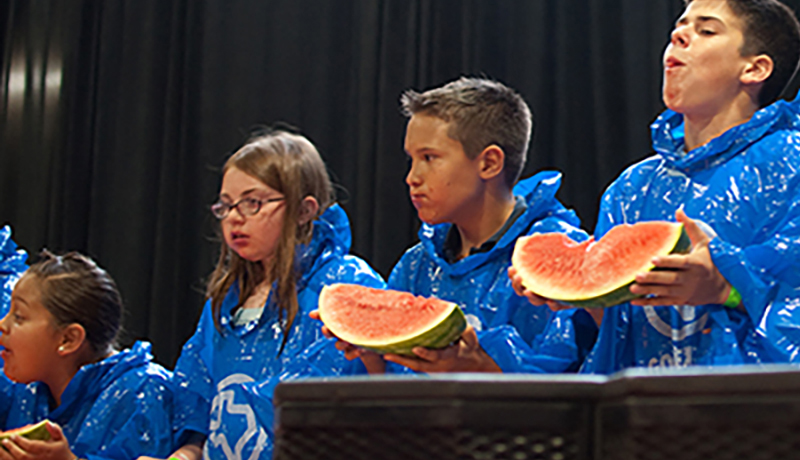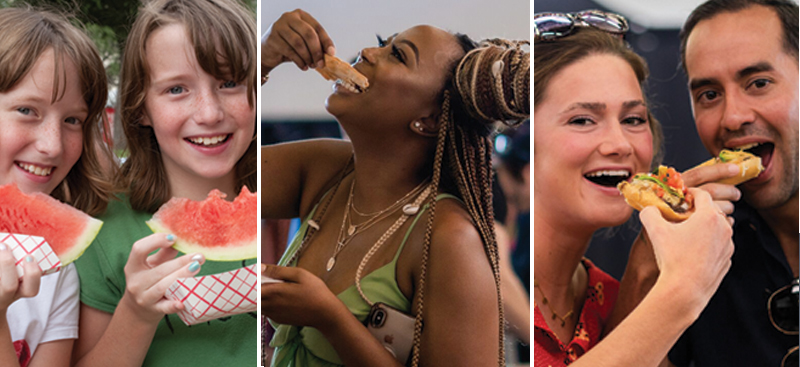 The Fine Print
Photography and Marketing Policy
We encourage you to take as many still photographs as you want at the event! In fact, we hope after the event that you'll post some photos to our Facebook page and tag us. Please use #TasteofDALLAS. Video recording equipment will require media credentials and requires pre-approval by event staff.
Intoxicated Patrons
All event attendees are expected to drink responsibly. Attendees are expected to show proper ID. Any guest who is believed to be intoxicated when entering the event will be denied entry without a refund for their ticket purchase. We'll have plenty to go around, so please don't pre-party!
Any attendee who is found intoxicated or causing general disturbance will be asked to leave the event without a refund for their ticket purchase.
Refund Policy
All sales are final. Taste of Dallas is not responsible for lost, stolen, damaged, or destroyed tickets and do not issue refunds once tickets are purchased. If the event gets canceled, ticket holders,more than likely, won't need to do a thing: provided a valid email address was supplied when purchase was made. Taste of Dallas will email all ticket purchasers regarding the cancelation. A full refund credit will be made on the same payment method used for purchase. If a valid email address was not provided upon checkout, it is the responsibility of the ticket purchaser to verify scheduled date, time and venue.
Terms and Conditions
By accessing our website, you agree to be bound by these Terms and Conditions of Use, all applicable laws and regulations, and you agree that you are responsible for compliance with any applicable local laws. If you do not agree with any of these terms, you are prohibited from using or accessing this site. The materials contained in this website are protected by applicable copyright and trademark law.
Entry to Taste of Dallas is solely at the discretion of security and/or the Event Organizers at the time of the event. Taste of Dallas may conduct security searches upon entry at their discretion to ensure the safety of all festival goers.
Taste of Dallas LLC cannot accept responsibility or liability for any personal property or belongings that is lost, stolen or damaged, and cannot accept responsibility or liability for any personal injury, accident or illness.
Ticket holders or attendees of the event consent to being filmed, photographed, and recorded as members of the audience. The resulting film footage, images and recordings may be used to promote Taste of Dallas in print, various forms of media and on websites. Taste of Dallas attendees' consent that the footage remains Taste of Dallas' property and may use it in conjunction with promotion of Taste of Dallas events however they choose.
The ticket holder must comply with all relevant statutes, laws, safety announcements, and regulations while attending the event. Breach of any of these conditions or any unacceptable behavior likely to cause damage, nuisance or injury shall enable Taste of Dallas, its security personnel, volunteers, staff, or festival organizers to eject the ticket holder from the festival site without a refund.
These Terms and Conditions are subject to change without notice. Any changes to the Terms and Conditions will be posted in the FAQ section of the Taste of Dallas website.
Shipping Policy
All tickets will be delivered electronically via e-mail. It is the responsibility of the ticket purchaser to print all tickets prior to arrival at the Taste of Dallas and present tickets at the gate for entry. Lost tickets can be re-printed via the Eventbrite website.
If attendees choose not to print their ticket(s), smartphones capable of opening PDF documents can open the original email that is sent at the time of purchase, and Taste of Dallas can scan the barcode via the attendees' phone.
Smartphone users also have the option to download the Eventbrite App for scanning at the door.
Organizer of TASTE OF DALLAS– Largest Family Friendly, DFW Multicultural Food Festival