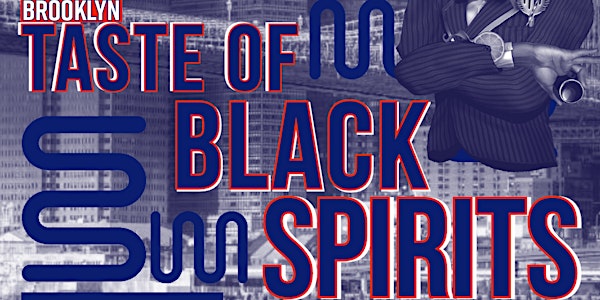 Taste of Black Spirits " BROOKLYN "
Taste of Black Spirits × A convening that effectively and strategically generates Equity for Black-owned spirit brands.
By Trinity Films Entertainment Group
Date and time
Friday, June 30 · 6 - 10pm EDT
Location
Shell's Loft 120 Hamilton Brooklyn, NY 11231
About this event
Taste of Black Spirits The Taste of Black Spirits launched in May 2021, as a first of its kind event in Michigan and throughout the Midwest featuring all Black-owned beer, wine & spirit brands from across the nation. The TBS has featured more than 90 brands. In two years, this event will expand to 10 cities throughout the U.S.
About Black Spirits Legacy
The Black Spirits Legacy Initiative is focused on driving commerce in economic value and have been for 5+ years through investing in Black-owned founders. They are making sure there's more Black people reflected in the industry. They currently manage the Michigan Market for Duke and Dame Salted Caramel Whiskey, IslandJon Vodka, LS Cream Liqueur, Fort Mose' Bourbon, T Capri Tequila, Tom Bullock's Gin and Burnt Orange Bourbon to name a few. They are a team of Legacy Liaisons strategically working in this lucrative $353 billion industry of which we are currently grossly underrepresented. They help entrepreneurs with everything: distribution, supply chain, marketing, and eCommerce. Example, helping businesses find very hard to source materials like glass, and helping them understand how to market their brand.
They have built a library of information, training materials, and relationships just to level the playing field for a population that is starting from a deficit. They don't just want to get them up to a level playing field. They want get them up to plus 10, so that they can compete with other brands.
"Our Legacy revolves around infinite potential and how Black Spirits are going to make history—not competitively but collectively, because doing so will make a global impact." -LAZAR
Pronghorn's Website A stand-alone business dedicated to cultivating the next generation of diverse founders, executive leaders and entrepreneurs in the beverage alcohol industry
Happy Cork Wine and Spirits Happy Cork, founded in 2019 by Sunshine Foss, is a wine and spirits travel shop with an emphasis on community.
Since opening our doors, Happy Cork has evolved in becoming a travel destination for all people to experience the largest selection of black and minority owned wine and spirits.
"When I first ventured into the world of wine and spirits I knew I needed to give a platform to these underserved, amazing brands that were often overlooked. It's now become my passion to highlight and show these wonderful brands while catering to the community surrounding us," Sunshine explains.
About the organizer
Detroit'sTrinity International Film Festival provides a platform for artists around the world to showcase their films, network and gain access to industry resources.
The TI Film Festival has hosted industry professionals locally and nationally to share their knowledge and expertise in various workshops and industry discussions. Special guests have included famed Actress and Producer, Tangi Miller, Sydicated Radio Host and Film Producer, Russ Parr, Former BET Executive Producer, Ralph Scott, currently with the Aspire Network (Owned by Magic Johnson), film segment producer/head of production for more than 100 episodes of SNL, Tanya Ryno and Writer, Director, Qasim Basir, Actress/Singer Deborah Joy Winans. of the acclaimed TV series "Greenleaf," which airs on Oprah Winfrey's OWN network.
The highlight of this event over the years has been all of the innovative work we've showcased by indie filmmakers and our audience that supports the TI Film Festival.