Description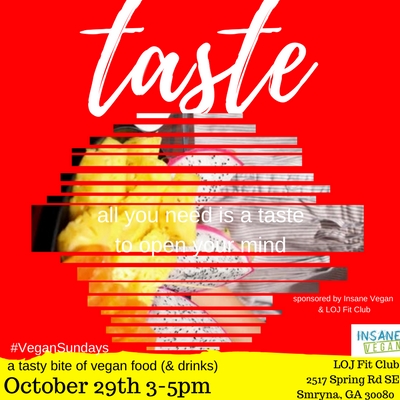 Sometimes a taste is all your palate needs to discover the wonders of healthy, vegan food. A taste can make you vegan over night! Join us at TASTE - a unique mixer where you'll also get to sample delicious food and smoothies from local chefs Atlanta and meet other Insane Vegans. This is a free event so you don't want to miss it! RSVP required.
Chefs will be announced next week.
This event is sponsored by Insane Vegan and LOJ Fitclub.