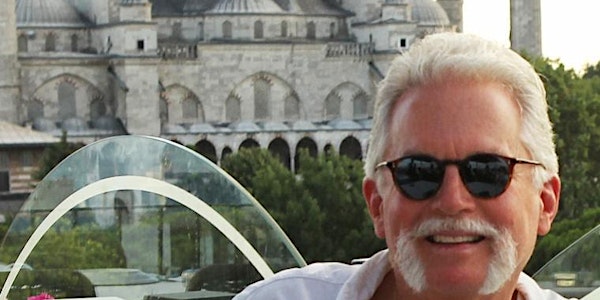 TASC Lecture: Domes, Arches and Minarets A History of Islamic-Inspired Buildings in America
When and where
Location
Washington Turkish House 1526 18th Street NW Washington DC 20036
Description
Domes, Arches and Minarets – A History of Islamic-Inspired Buildings in America
is a noteworthy and informative book that traces the over 200-year history and development of Islamic-inspired architecture in America from the earliest Spanish-Moorish buildings constructed in the 1700s to the more contemporary buildings of the 21st century.
The book introduces readers to the history, influences and evolution of Islamic-inspired architecture in America through its extensive full color photographic portfolio of more than 100 buildings arranged in chronological order, each accompanied by text describing the building and its history.
Many of the buildings were designed by some of America's most famous national and regional architects, including Leopold Eidlitz, Samuel Sloan, Richard Morris Hunt, Louis Sullivan, James Francis Dunn, Arthur and Nina Zwebell, Timothy Pflueger, Frank Lloyd Wright, brothers Carl and Robert Boller, Minoru Yamasaki and Philip Johnson and Burgee.
The book examines buildings that have influenced and impacted the American cityscape and includes examples of private villas, homes, commercial buildings, atmospheric movie theaters, Shrine temples, churches, synagogues and family tombs, each of which, in its own way, has contributed to creating this rich and exotic American "Orientalist" style of architecture. Domes, Arches and Minarets presents for the first time a compelling and concise review of this little-known and underappreciated area of American architectural history.
Phil Pasquini is an award-winning photojournalist, artist and educator who has traveled extensively across the U.S., Europe, the Middle East and North Africa for more than four decades. His insights and observations of the subject, along with his excellent photographs, make this book a must for anyone interested in Islamic studies, architecture, history and Americana.
The author was a recipient of a National Endowment for the Arts individual fellowship in 1980 and since 1999 he has been a staff photojournalist at the Washington Report on Middle East Affairs, as well as contributing to other international publications. He has also worked as a radio correspondent, reporting from Europe, the Middle East and the U.S. In 2010 he and his wife, Elaine, also a journalist, received the prestigious CAIR Award for Fairness and Integrity in Media.