Description
Calling all Trauma Anesthesiologists!!!!
Join us for the Trauma Anesthesiology Society (TAS) Annual Pre-ASA Meeting. This is an opportunity for members of our diverse community (and their friends/family) to gather over some good food, interesting discussions and educational content and reflect on the year that was and set our sites on the future ahead.
This meeting will include
State of the Society Address - Marc Steurer (President)

Dinner, Drinks, Socialising with new friends and old
Pro/Con discussion - "Should we get rid of succinylcholine for emergent/trauma airways?"
Some information about our speakers
Carin Hagberg M.D.

Carin A. Hagberg, M.D. is currently the Joseph C. Gabel Professor and Chair in the Department of Anesthesiology at the University of Texas Medical School at Houston, as well as Medical Director of Perioperative Services and Chief of Anesthesiology at Memorial Herman Hospital - Texas Medical Center (TMC) in Houston.
Dr. Hagberg has been involved in many professional organizations. She has been an active member of the Society of Airway Management since its inception. She is currently in her 8th year as Executive Director and has been on the Society's Board of Directors since 1998. She currently serves as Chair of the ASA Committee on Trauma and Disaster Preparedness (COTEP) and is one of the founding members of the Trauma Anesthesiology Society.
Dr. Hagberg is well published in the area of airway management. Her first book published was the Handbook of Difficult Airway Management, published in 2000. She serves as editor of the second edition of the textbook, Benumof's Airway Management, the third edition of this book, Benumof and Hagberg's Airway Management, and now serves as editor of the fourth edition of this book, Hagberg and Benumof's Airway Management, which will be published in 2017. She is also the editor of a new handbook "Difficult Airway Management: A Practical Guide" which was published in the Fall of 2013.
Albert Varon M.D.
Dr. Albert J. Varon is Miller Professor and Vice Chair for Education in the Department of Anesthesiology, Perioperative Medicine, and Pain Management at the University of Miami Miller School of Medicine, and Chief of Anesthesiology at the Ryder Trauma Center in Miami, Florida. He completed a residency in Anesthesiology and Fellowship in Critical Care Medicine at Jackson Memorial Hospital and obtained a Masters of Health Professions Education (MHPE) degree at the University of Illinois in Chicago. Dr. Varon is a Fellow of both the American College of Anesthesiologists and the American College of Critical Care Medicine. He is also a senior associate examiner of the American Board of Anesthesiology. Dr. Varon is editor of the textbook "Essentials of Trauma Anesthesia" (Cambridge University Press) and author of many peer reviewed publications, editorials, and book chapters in the areas of trauma anesthesia, critical care, hemodynamic monitoring and resuscitation.
Thomas Grissom M.D.
Dr. Thomas Grissom is currently an Associate Professor in the Department of Anesthesiology at the University of Maryland School of Medicine and trauma anesthesiologist at the R Adams Cowley Shock Trauma Center (STC). Prior to joining the faculty at STC, he completed a 21-year career in the U.S. Air Force where he participated in the development of multiple academic programs as both a fellowship and program director for the Air Force's only anesthesiology residency, as the creator of the first multi-disciplinary training program for the Critical Care Air Transport Teams, and as director of the Center for the Sustainment of Training and Readiness Skills, Baltimore.
Looking forward to seeing you there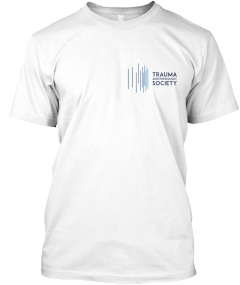 Trauma Anesthesiology Society Swag
$19.99
We partnered with Teespring to create some awesome merchandise for this event. Show your support and look good wearing it. Check it out!