Tarot Without Tears, Part 2: The Wisdom Journey

Saturday, September 23, 2017 from 11:00 AM to 6:30 PM (EDT)
Event Details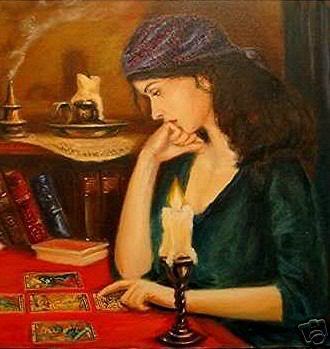 If you're ready to REALLY learn how to read the Tarot with skill and confidence, this is the class for you! In this all-day Tarot immersion, you'll zip beyond the basics, and start working with the Tarot as a tool for accessing your deep wisdom.
No prior experience is required, however, you need to be familiar with the fundamentals, like what the Tarot is, the components of a deck, the elemental correspondences of the suits, basic concepts of the Major and Minor Arcana, etc. In other words, exactly what we cover in the August 13 workshop, Part One: Planting the Seed.
This is where we put together our "ABCs" of the Tarot and learn to read for ourselves.
By the end of our day together, you'll be able to read your own cards!
With confidence. Without being dependent on the books. Skipping the memorization and frustration.

Specifically, you'll be
Seeing how to combine individual cards together to make a reading.

Learning Your Tarot Soul and Personality Profile.

Experiencing the Major Arcana cards in an intimate, powerful way.

Developing your intuitive skills.

Discovering how interpretation of a card is affected by the placement of the other cards nearby.

Developing clear questions and easy, powerful spreads.

Giving and receiving lots of fun, illuminating practice readings in pairs and teams, all with my gentle, expert support.
Before you enroll, you should know:
No experience is necessary! However, you'll need a deck (preferably, one with pips that show scenes, not just symbols), and you must be comfortable with the foundational basics: rudimentary knowledge of the origins of the Tarot, and a familiarity with the essential components of the Tarot, including the elemental correspondences of the Suits, the Court cards, and the Major and Minor Arcana.


If you preregister for my Planting the Seed Tarot 1 class

AND

this one, you will receive a

$10 rebate

at the end of our day together in September.


Seating is limited -

only 19 spots

are available, and payment in advance is requested. If there are any vacancies after pre-registration has closed, walk-in registration will be accepted at the store, but the fee will go up to

$95

.


This is an all-day class, so we will have a lunch break. You can bring your own, or else take-out pizzas, salads, and more are available from delicious Capital Creations, right next door.


If the class fills up, there will be an automatic waiting list. You will be invited to fill any possible vacancies in the order you registered, so you might hold the date, even if you don't get in right away. You will have a couple of hours to respond, before the opening is passed to the next person in line.


Life happens, and things do come up. I understand. So if you cancel up to

10 days before

our class begins (before September 13), I will return your registration minus a $10 administrative fee. After that, I cannot refund your payment. Thanks for your understanding.

Last but not least, I don't know when I will be able to offer this series again. Don't miss out. As one of our area's most trusted, respected teachers and practitioners, I love sharing my many years of expertise with students.
Join us for a day of fun, potentially life-altering enlightenment.

Save
Save
Save
Save
Save
Save
When & Where

Dancing Moon Books and Gifts
1840 Wake Forest Rd
Raleigh, NC 27608


Saturday, September 23, 2017 from 11:00 AM to 6:30 PM (EDT)
Add to my calendar
Organizer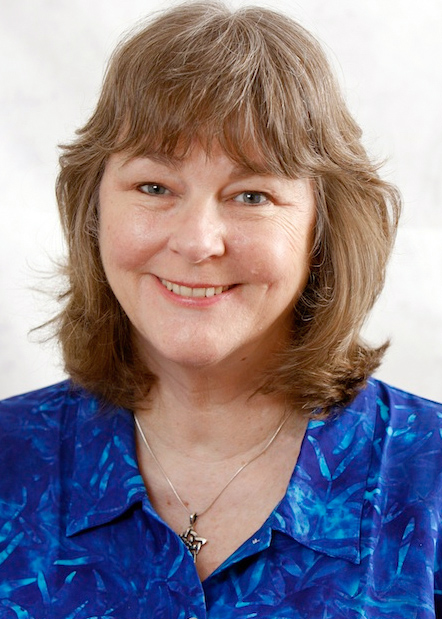 For more than four and a half decades, Beth Owl's Daughter has been a practicing seer and guide in the non-ordinary realms. Since 1972, working with the Tarot has been her passion.
Beth Owl's Daughter is one of central North Carolina's most trusted, experienced Tarot teachers and practitioners.
She is

* a professional reader and facilitator, trained in the psychic arts, with thousands of clients world-wide.

* an effective and popular teacher, who loves to offer opportunities to expand your awareness, and explore esoteric traditions like herbal magic, the Tarot, and working with non-human guides for personal empowerment.
* highly regarded by many well-known professional Tarot and spiritual colleagues throughout the world. She belongs to a number of professional organizations, and has published countless print and online articles and reviews about the Tarot.

* the founder and organizer of one of the world's oldest, largest, and most successful Tarot social groups.
Her mission is to serve on behalf of personal awakening and global transformation by re-enchanting the world. This includes nurturing your expanded awareness, as well as tending and spreading the flame of Creativity.

Beth is also a trained, full-time intuitive, an Usui Reiki practitioner, and an award-winning blogger:  http://www.owlsdaughter.com/owls-wings .
She has extensive "real world" business experience, having worked for many years in management, career development, information technology, and as a professional writer. For this reason, she is passionate about teaching people to use the tools of ancient wisdom for practical, modern applications. 
She offers readings and workshops for motivated, creative people who are reaching for high standards of personal excellence and who understand that to live deeply, joyfully and in balance is a form of spiritual service.
Beth Owl's Daughter will spark your own sacred wisdom and connect you to your heart-centered power and vision. 
Awaken your dreams, focus your creativity, and manifest your vision.