About this Event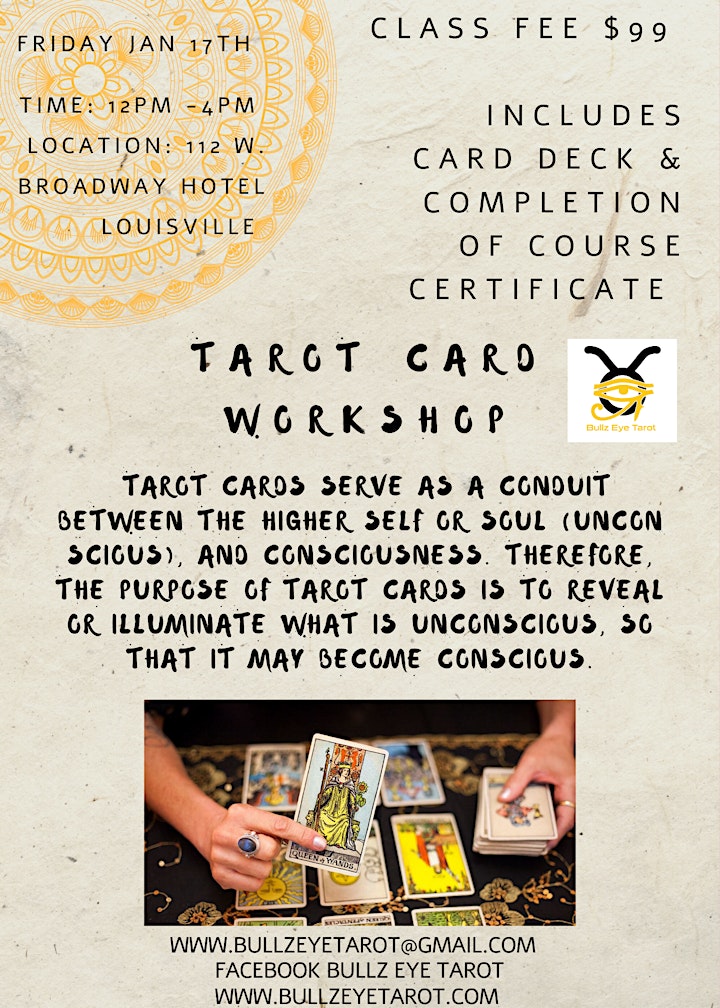 About The Event
Come learn about how to use tarot decks to empower your own life and loved one's with Leah The class will cover the basics, how to use them and how to incorporate them to empower you in your own journey. It wont be a class to miss!
Class fee of $79. 99 ( sale)includes a Tarot Card deck!!!!
In this hands on class Leah will use a Tarot deck to cover symbolism, court cards, majors, minors and how to tap into your intuition. Learn to shuffle as well as try out a few tarot spreads. This 4 hour workshop includes: Visual Handouts, fun hands-on learning experience, and the your own tarot deck ! No experience needed
Tarot cards serve as a conduit between the higher self or soul (unconscious), and consciousness. Therefore, the purpose of Tarot cards is to reveal or illuminate what is unconscious, so that it may become conscious.