Description
Papago Archers! Gather Your Arms!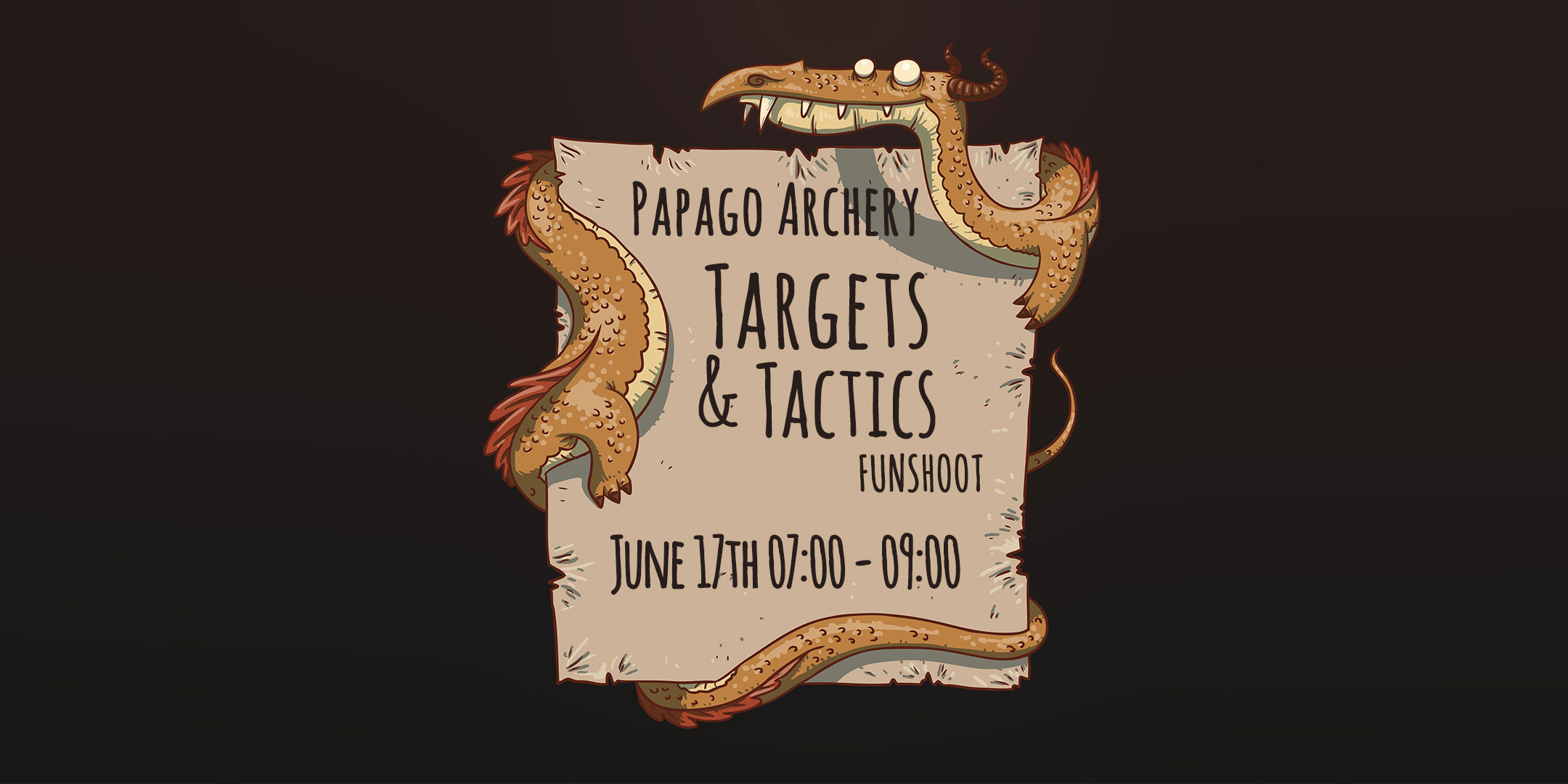 Join the next adventure in the saga of Papago Valley.
After retaking the Castle of Phoenix months ago our adventurers have enjoy the spoils of victory and the kindness of a grateful town. We catch up with our heroes at a local tavern when a new challenge rears its head.
This time you'll have to brave the darkest depths of THE JAGGED WOODS. We need our bravest adventurers to face foes new and old or many innocent souls may be lost.
Join the rest of Papago's Warriors, use your friends, your wits and your bow, and together we can WIN THE DAY!
When: Saturday June 17th @ 07:00 - 09:00
Who: Papago Archery Members (All Ages and Skill Levels)
What: A guided game of fantasy and strategy, using your Bow and Arrow as your weapon.
Where: Papago Archery Range (Northwest corner of 64th street and McDowell road in Phoenix, AZ. The range is just west of the softball fields.)
Shooting Format: 10 Ends, 2 Ends Per Encounter 3 Arrows Per End
Distance: 18 Meters
Target Size: Varies By Encounter (???)
Teams: 10 Teams, 3 Team Members Per Team
(Teams will be selected on the day of the event by the event organizers.)
Any questions, please contact Derek: derek@papagoarchery.com
Date and Time
Location
Papago Archery Range
Northwest corner of 64th street and McDowell road in Phoenix, AZ
United States