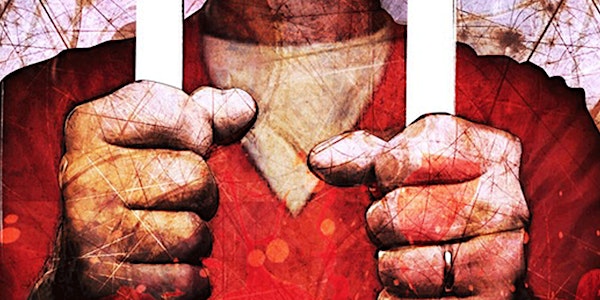 Targeting the Poor: The Law & Your Money
When and where
Location
Neighborhood Unitarian Universalist Church 301 North Orange Grove Boulevard Pasadena, CA 91103
Description
The Law and Your Money
Targeting the Poor: Asset Forfeiture, Bail Practices, and Debt Peonage
What: ACLU SoCal Pasadena/Foothills Chapter Forum
Where: Neighborhood Unitarian Universalist Church, 301 N. Orange Grove Bvld., Pasadena
When: Tuesday, May 10th, 6:30 to 9 p.m.

Jess Farris, Criminal Justice Director at the ACLU of Southern California, with experience working to prevent and correct wrongful convictions.
Michael Kaufman, Immigrant Rights Attorney at the ACLU of Southern California, leading a class action lawsuit against the federal government about its bond setting practices
Theresa Zhen, Skadden Fellow at A New Way of Life, co-author of "Stopped, Fined, Arrested: Racial Bias in Policing and Traffic Courts in California
Sharon Kyle, moderator, Professor of Law, People's College of Law, and Publisher, LA Progressive
Our justice system operates on a two-tier class system that treats the poor unequally. The affluent among us who have the financial means to pay citations fees and bail get released from jail or detention centers. But the poor too often languish behind bars, often for minor charges for which they haven't—and may never be—convicted. They also have their property taken by law enforcement through civil asset forfeiture even when they're not convicted of a crime. This month's ACLU panel will discuss legal and financial issues affecting racial minorities and the poor, and how their non-profits are fighting against these blatant injustices.
Studies demonstrate that African Americans, Latinos, and economically depressed communities have a higher incidence of arrests and driver license suspensions that affects their daily lives propelling them into a debt peonage system that cycles them in and out of the criminal justice system. At the forum, our panel will discuss viable reforms that can be implemented by the state to alleviate the broken system, which disproportionately criminalize poor people and communities of color.
Among immigrants, bail proceedings broadly result in immigrants being held for long periods during their immigration proceedings, because of their lack of financial resources. People should not be detained because of their financial status regardless of whether they are immigrants or citizens. This broken system is unfair and discriminatory.
Join our panel of experts in discussing legal processes that unfairly target the poor among us.
The event is free and open to the public. For more info, contact Joanna Amador, ACLU SoCal Pasadena/Foothills Chapter, 323.972.8920 or chap-pasadena@aclusocal.org.
Cosponsors: ACLU of Southern California • Justice Not Jails LA Progressive • Neighborhood Unitarian Universalist Church