Target Markets: How to research, build your brand, plan and launch effective target marketing strategies that make you money!

Friday, February 11, 2011 from 8:30 AM to 11:30 AM (PST)
Event Details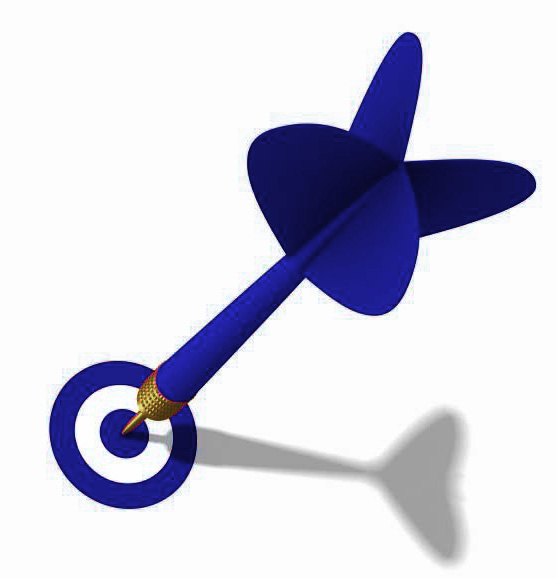 You've heard the words "Target Markets" - but do you really understand what it means?
If you have ever been asked: "Who is your best target market?" and you didn't know what to answer, this work shop is for you.
Competition in business is a cold reality... so how do you win the marketing war? The best way is to start out by identifying your best target markets and then focus your efforts with a great niche marketing strategy.
In this workshop,  your instructor, Debbra Sweet, will "pull back the curtain" revealing to you the secret insider information that the pros and big corporations use to make billions of dollars every year.
Learn how to create the barrel that all the fish are in so you can fish from your barrel anytime you want. You will be astounded at just how easy and inexpensive this process really is!
In this fun, focused, hands on classroom style workshop, Debbra will show you the steps you must take to define and reach your best target market on a limited budget- for online, offline and  word of mouth marketing.
Register today and reserve your seat.  You will walk out of this workshop ready to apply the information you learn- and see your marketing results go up!
Who should attend:
Business Professionals that do word of mouth marketing
Businesses who advertise through direct mail, email or print media
Businesses who already are using social media- or who want to use social media
Businesses who need to increase marketing results
•

Learn

secret insider information that the pros and big corporations use to make billions of dollars

•

How to use target marketing for planning your online and offline marketing strategies


•

Reach your best target market on a limited budget.
About the Instructor:
The founder of Sweet Marketing Solutions, Debbra Sweet specializes in working with business owners and executives to help them increase their bottom-line through planned, targeted, effective marketing. Her personal passion of "showing people there's a better way to produce results" in marketing their business lays the foundation for the inspiring and motivating topics she speaks, writes and teaches on.
Always focusing on an end result, Debbra helps to streamline the vastness of marketing, sales and leadership so business owners can be comfortably involved when they are working towards achieving marketing growth goals. Her unique blend of understanding business systems, a great sense of value in client relationships and endless creativity are key elements that Sweet uses to deliver value packed information to audiences around the country.
Through her company, Sweet Marketing Solutions, she developed a revolutionary system called "Marketing Made Easy ™" – a home study course and training program designed to help start ups, small businesses or companies on a limited budget achieve great results with marketing.
For mid size companies, Debbra's keen insights and experiences help deliver maximum results for more established companies that are ready to take on strategic growth through her CAN-DO™ Process. This process creates a laser focused strategic marketing plan designed to support business growth for the next three to five years for her clients.
Companies that want online results but do not have the time for the learning curve involved in Social Networking and Media benefit from the Web Marketing Done For You Program offered by Sweet Marketing Solutions.
Have questions about Target Markets: How to research, build your brand, plan and launch effective target marketing strategies that make you money!?
Contact Sweet Marketing Solutions
When & Where

National University
705 Palomar Airport Road #220
Classroom will be on 2nd floor
Carlsbad, CA 92011


Friday, February 11, 2011 from 8:30 AM to 11:30 AM (PST)
Add to my calendar
Organizer
Sweet Marketing Solutions is an integrated marketing firm in San Diego County that helps people in business make money and get more customers through creative and effective online and offline marketing campaigns.
About the Company: http://www.SweetMarketingSolutions.com
About the Trainer: http://www.DebbraSweet.com,  http://www.ThriveRightConsulting.com
Here's testimonials from previous class attendees:
"Wow! I had a big A-ha moment. I knew one of my target markets...but I didn't realize until I was here just how much I really want to work with more people that fit that market.  I really understood the connection I have with them."
Steve G.
""This was an amazing class, packed with innovative marketing ideas. Definitely out of the box marketing. Great ideas on how to "not" burn out in your business when you are in it for the long hall! Highly recommend the next class on Jan 10th!"
Christy M.
"I found a whole new way to stand out from my competitors when I promote our company.I have new words to say, new places to go find people that I can do work for. There are some specialty services I do. Now I know how to make sales happen by marketing to these new target markets that I had never thought of before. It fits with my business plan and my life plan!"
Justin L.
"I am blown away at how much fun I now know I can have marketing my company. To me marketing was always 'scary and intimidating'. It didn't sound too sexy or easy. Now I have a different view point and I can't believe how much I learned. This is going to make going to work and doing my business much more profitable. I realize I can even make money by helping others save money!!"
Tim B.
"I coach and train people all the time. Sitting here, and going through the excersises in this workshop- I realized I have a whole new target market I can work with! There are things I do with my clients all the time...but I see know I have found a new way to help more people, do what I already love to do- and make more money from it!"
Merrill P.
"Are you going to do this class again? I need to get my two business partners to take this a.s.a.p! I want to come back right away and take it again. This was amazing!"
Chris N.