Description
Created by former Facebooker, Julia Lam, Tara&Co is a fashion meets function accessory line for women on-the-go. We're reimagining products for real women.
Please join us Wednesday, May 24th, for our NYC launch event of our crowdfunding campaign. Get a first look at our first product, The Tracy 2-in-1 bag (a stylish and convertible bag), join an opportunity to meet other trailblazing women (men also welcome), and be an early supporter.
Check us out and back us now.
AGENDA
We're celebrating women! We'll have a fashion show, other festivities, and wine for all.
Our keynote speaker, Tracy Chou (whom the bag is named after), entrepreneur, former Pinterest and Quora engineer, and diversity advocate will be speaking about inclusion. She's been featured in Wired, Forbes, and Vogue.
Tara creates products for real women, so we'll also be featuring several innovative women who will share how they use the bag in their real lives. We want to highlight these real women and their successes in many fields, and our featured women will be giving live demonstrations of the bag on stage.
Featured women include:
and more...
"Tara" is named after "Green Tara" the Buddhist mother goddess, who represents action, great strength, and the virtues of success in work and achievements.
If you back us at the event, you will receive an additional gift with your order. We can't wait to see you on May 24th to share our product and vision for Tara and celebrate the women in our lives!
Sign up for our mailing list at www.taraand.co to recieve updates and promotions for early adopters.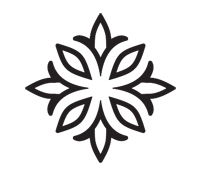 Special thanks to our partner:
- Galvanize - In February 2017, Galvanize is finally bi-coastal in New York City as our eighth campus. Technology is among the fastest growing and highest paying sectors in New York and the Galvanize NYC campus is poised to help meet the growing tech talent demand. Galvanize New York is located in vibrant Lower Manhattan. Check out our events, tour our campus, be inspired to learn, and build your company as we prepare for the grand opening. Contact us at: info@galvanize.com / Twitter: @galvanize / Facebook: facebook.com/pg/galvanizeNYC

See you there!