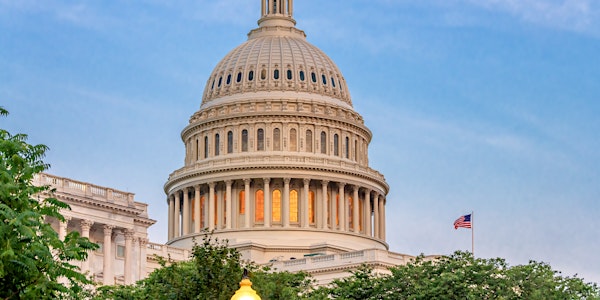 TAPS Policy & Legislative Advocacy Update
Live webinar
About this event
Learn how the TAPS policy team is advocating for you on Capitol Hill on a variety of issues from remarriage to toxic exposure. This is your opportunity to learn about how TAPS is fighting for surviving families, and for our Policy and Legislative team to hear what issues matter most to YOU!
Presenters
Candace Wheeler, Director, Government & Legislative Affairs
Ashlynne Haycock-Lohmann, Deputy Director, Government & Legislative Affairs
Continuing Education Information
Continuing education is not available for this program.
Viewing Instructions
Viewing instructions are included in your confirmation email and they will be emailed to you several times in the days leading up to the webinar.
Questions?
Contact the TAPS Institute via email at Institute@taps.org or call 800-959-8277.
Presented by Dignity Memorial®
Meet the Presenters
Ashlynne Haycock-Lohmann is Deputy Director of TAPS Government & Legislative Affairs. She is the surviving daughter of SFC Jeffrey J. Haycock, who died in an Army training accident on April 12, 2002, and Nichole C. Haycock, an Air Force Veteran who died by suicide on April 25, 2011. She graduated with a bachelor's in political science from American University in 2013. Before joining the TAPS staff, Ashlynne attended the Good Grief Camp for seven years and volunteered as a Good Grief Camp mentor for four years. As TAPS Policy and Legislative Deputy Director, she advocates on behalf of surviving families and also serves on the VA's Advisory Committee on Education.
Candace Wheeler is Director of TAPS Government & Legislative Affairs. As a staunch military family advocate with over 30 years' experience, Candace works to protect the rights and earned benefits of surviving families. TAPS is committed to improving support provided by both federal and state governments, and advancing policy and legislation to strengthen the families of the fallen. During the 116th Congress, Candace led efforts to finally eliminate the Survivor Benefit Plan (SBP) – Dependency and Indemnity Compensation (DIC) offset, commonly referred to as the "Widow's Tax". The TAPS policy team was instrumental in creating a new strategy, educating Congress, garnering support from veterans and military service organizations, and empowering surviving spouses to advocate on their own behalf. Candace is also a leading advocate for the families of those who died as a result of illnesses connected to toxic exposure while serving in the military, and represents TAPS on the Toxic Exposure in the American Military (TEAM) Coalition. As the former President of The Military Coalition (TMC) and Chairman of the Board for the National Military Family Association (NMFA), and Spokesperson for the Save Our Benefit Coalition, Candace has championed military families before Congress, State Legislatures, Departments of Defense (DoD) and Veterans Affairs (VA). As a military spouse, Candace is committed to strengthening the military and veteran community, their families, caregivers and survivors.