Description
INNOVATION TO DRIVE PROCESS AND PROFIT: MANUFACTURING
HOW CAN WE ROADMAP TO OPERATIONAL EXCELLENCE … WHERE SHOULD WE BEGIN?!

Join us as thought-leaders from the Innovation and Operational Excellence Consortium (IOEC) take a close look at how Manufacturers can make calculated moves to leverage innovations that drive operational excellence and bottom-line profits without incurring significant costs.
kloudtrack, OPTI-Connectivity, RMI, TEI, Startup Maryland and DBED will be convening a high-impact discovery and educational session from 9:00 - 11:00am on Tuesday, July 23, 2013 at the stellar Sparrow's Point Country Club.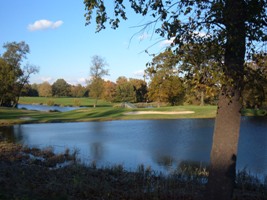 Agenda:
8:00 AM

Meet and Greet
8:30 AM

Opening Remarks, Mike Binko

(

kloudtrack®

, president | CEO)

8:35 AM

Welcome, Mike Galiazzo, RMI
8:50 AM

Comments, MWCC (Jeff Fuchs, Invited)
9:00 AM

Operational Assessments:

Ed Brill (OPTI, president | CEO)
9:45 AM

Implementation Best Practices: Michael Binko, kloudtrack®
10:15 AM

Break
10:30 AM

Case Study:

Joe Benischek (TEI)

11:00 AM

Wrap Up, Mike Binko and Mike Galiazzo
Overview:
The session will concentrate on what questions Management, Operations, IT, Legal and Production teams can ask to assess their current systems and operations. Moving beyond assessments, the session will also cover how to craft a result-focused stance toward leveraging innovations such as cloud computing, 3D printing/prototyping, mobility and big data/analytics.
A sampling of topics follows:
BEST PRACTICE ASSESSMENTS: TYPICAL QUESTIONS / CONCERNS
· Where, why and how much profit am I losing … how best to fix identifiable problems?
· We are out of bank covenant and need a plan to get back on track … we know we are losing critical cash that could be going toward inventory, systems and payroll!
· I have employed Lean practices but the rest of my organization can't keep up?
· How do I get my engineering teams to work better with my floor people and my buyers?
· I need better data to make decisions … information is spread and hidden all over the place?
· Our systems are aging, we haven't done update in years and our only IT team is still overloaded!
· What do best practices really mean and how can I implement to drive long-term profitability?
ROADMAPPING FOR SUCCESS: WORKFLOW AND BPM AUTOMATION
· Where should I begin – so many areas for improvement/profit?
· What are the metrics for success (Baselines for best practices, ROI, costs)?
· How to we identify and prioritize costs (IT hard costs, software related costs and human resource related costs)?
· How do I make certain that every team member feels heard and is contributing/motivated?
· How do I make certain that tasks are completed and tracked – can't I automate best practices?
· How do I make meta data available for decision making?
· We need a secure way to create in-house processing controls, as well as to communicate the status of those controls with our internal teams and our vendor community. Is there a safe way we can accomplish this using the Cloud?
· How do I know that my systems, data and intellectual property (IP) are secure?
· Could a Start Small … and Scale™ approach work for me?
MANAGING INNOVATION IMPLEMENTATIONS
· How do I manage an innovation rollout in a cost effective manner?
· How do you avoid "mission creep" and cost/schedule overruns?
· How do you "illuminate" the Black Hole of IT/software projects?
· What should the cost be to upgrade and implement a manufacturing system?
· What do owners/management teams need to know about the "inner" and "outer" triangles of project development?
To learn more or for more details contact:
Michael Binko, president | CEO
kloudtrack®
Ph: 240.499.3844
Ed Brill, CEO | Founder
OPTI-Connectivity
Ph: 484.213.4923