Description
JOIN US for an engaging and creative experience in exploring our diversity! Counter the increasing divisiveness in our society by getting together with interesting individuals from diverse backgrounds to be guided through co-creating an artistic TAPESToRY from reclaimed materials as you collaboratively explore your commonalities and differences through directed story-telling. Refreshments will be served.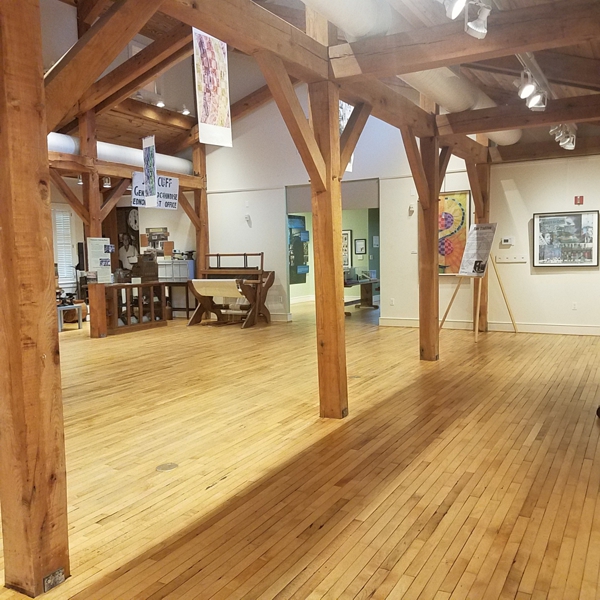 In a time when our society is focusing on divisions among us, we run the risk of becoming perpetually misunderstood, ignored, and isolated, resulting in deep-seated mistrust, depression, frustration, and even hatred. A powerful response to this unhealthy fragmentation is to inspire inter-community cohesion. The TAPESToRY (tapestry of stories) initiative of the Śramani Institute works to create a strong, peaceful society built on inter-community cohesion by encouraging understanding and collaboration among individuals and communities of diverse backgrounds so that together we can transform adversity into wellbeing. Through our TAPESToRY Series offered March-June, 2017, at the Sandy Spring Museum, we bring together individuals from across communities, who are often separated by geography, socio-economics, ancestry, culture, age, identity, and/or faith.
You will have the opportunity to share your stories, perspectives, and experiences and learn from others of different backgrounds. What makes each person unique? How can we appreciate and learn from others? What do we have in common? How can we ensure that we build inter-community cohesion and wellbeing? TAPESToRY-weavers (dialogue and art facilitators) will guide you in your story-telling and also help you weave your unique story into an artistic TAPESToRY made of reclaimed materials that you will co-create with your fellow story-tellers. Through this participatory and creative process, you will share and collaborate with others to create understanding founded upon mutual respect of our valuable differences, so that together we can build a stronger society. Bring your open mind and your creativity to this one-of-a-kind inter-community gathering.
FAQs
What can I bring into the event?
You can bring reclaimed materials (yarn, cloth, magazines, etc.) for the artistic Tapestory(s) that you will co-create with your fellow story-tellers as you share your experiences, perspectives with each other.
How can I contact the organizer with any questions?
Write to tapestory@sramani.org with any questions.