Tape sparks discussions about consent, power dynamics, and sexual assault.
About this event
TAPE is a free, online, interactive performance of scenes from Stephen Belber's play TAPE, followed by discussions about consent, power dynamics, and sexual assault. These performances are designed to challenge individuals and communities to examine their own core values and pursue positive action.
This event is a collaboration with the NYC Mayor's Office To End Domestic and Gender Based Violence in honor of Go Purple Day.
Featuring performances by Tracie Thoms, David Denman, and Nyasha Hatendi.
Directed and facilitated by Bryan Doerries
Produced by Marjolaine Goldsmith
Support for our digital programming is provided, in part, by The Andrew W. Mellon Foundation.
The event Zoom link will be distributed and available to registered attendees starting 2 days prior to the event.
All of Theater of War Productions' events follow the same format:
The actors will read the play.
Four community panelists will kick off the discussion with their gut responses to what resonated with them across time
We will open the discussion to the audience, facilitated by Bryan Doerries. During the discussion, please raise your hand using the button at the bottom center of the screen. If called upon, you will be promoted to speak and you will be visible and heard by the entire audience for the duration of your comments. If you would prefer not to be seen, please disable your video when entering the event.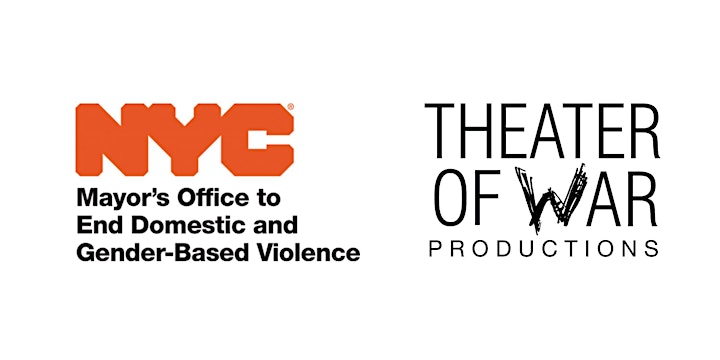 Organizer of Tape: NYC Mayor's Office To End Domestic and Gender Based Violence
Theater of War Productions is a social impact company that uses theater and a variety of other media to address pressing public health and social issues, such as combat-related psychological injury, end of life care, prison reform, political violence and torture, domestic violence, and the de-stigmatization of the treatment of substance abuse and addiction. For more information about all of our projects, please visit: www.theaterofwar.com