Description
Join us at the Three Lions Pub for a evening of Tapas & Taps, a new twist in your traditional beer dinner!
The local brewery, Third Space Brewing, will be taking over 6 of our Taps while 6 Tapas will be prepared by our award winning Chef. It is going to be YOUR job to mix, match and put together the best pairings of beer and tapas. Go against the Third Space Brew Master and Three Lions' Chef and see if you can match what they thought are the best pairings of tapas and taps. Match the most and WIN some great giveaways!
Third Space Beers that will be featured during the event include: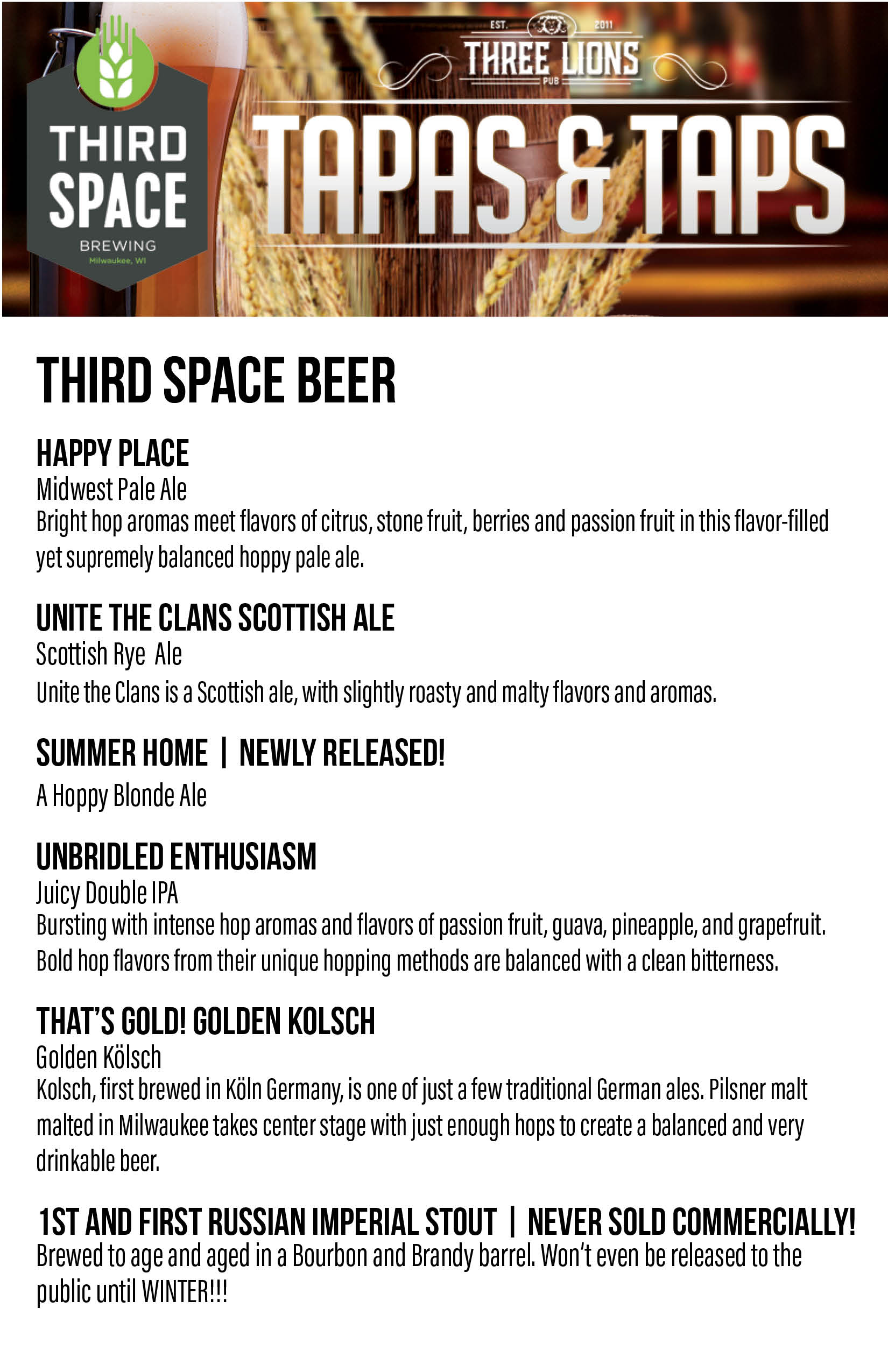 Some of these are not even sold commercially!
Check out this delicious Tapas Menu you will be enjoying for the evening.