Description
The Tempranillo Advocates, Producers and Amigos Society (TAPAS) is hosting their sixth annual Grand Wine Tasting of domestically-produced Tempranillos, Albariños, Garnachas, Verdelhos, and many more, from the wine regions of the western United States. Grapes native to the Iberian Peninsula produce some of the hottest-selling wines on the market right now, but not many people know that there are excellent and unique domestic versions being grown, too. Many TAPAS members are limited-production, family-owned wineries and will be pouring small lot wines that are not widely available. This year the event will be held at the Golden Gate Club at the Presidio on Sunday, June 23, 2013.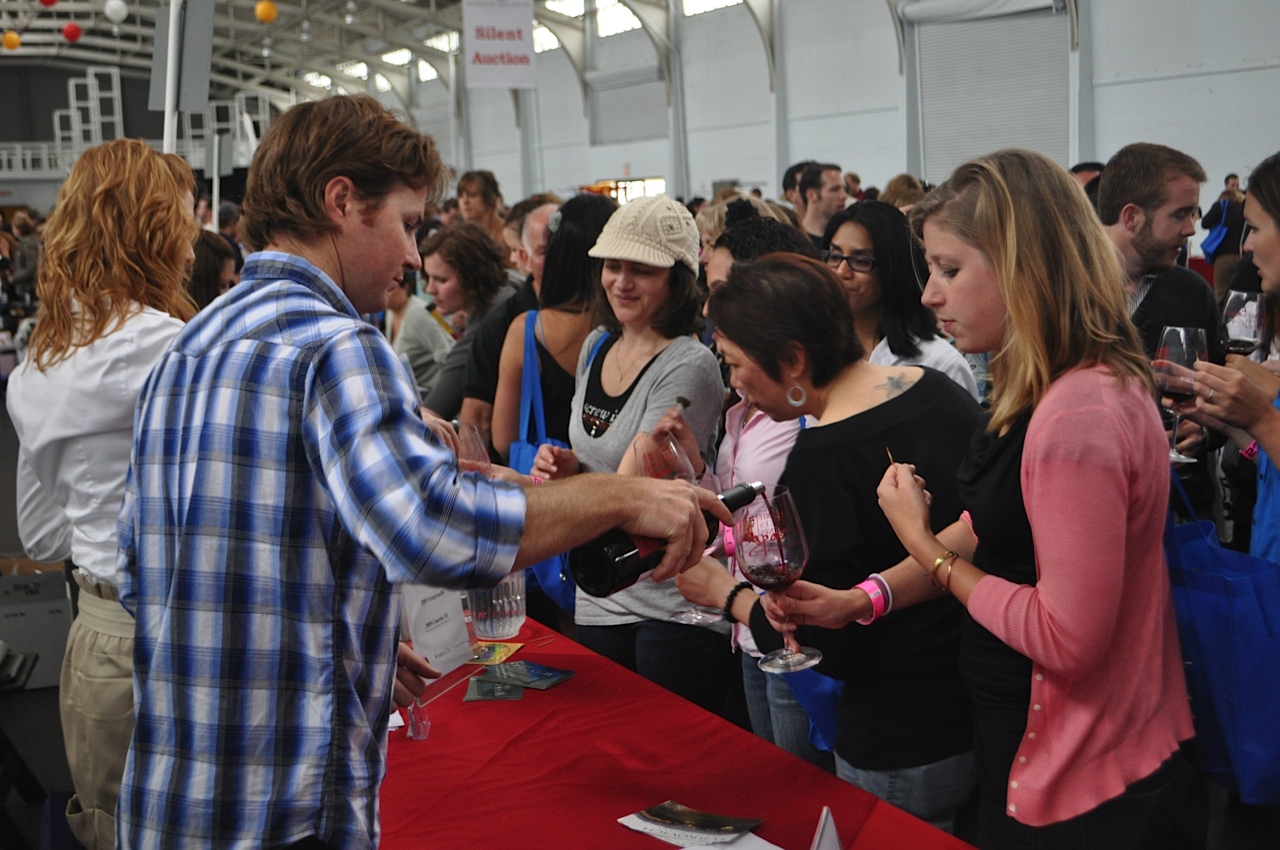 From 2:00 to 5:00 pm consumers will have an opportunity to taste wines produced by over 35 TAPAS members from grape varieties indigenous to Spain and Portugal that are now cultivated in America, in a casual walk-around setting where they may chat with the growers and producers.
Two casual seminars with guided tastings and discussions will be offered as part of the tasting:
2:30 - 3:00 p.m. - "Exotic Iberian Varietals" - Sommelier Ellen Landis will lead guests through a magical tasting of exotic Iberian varieties grown by the West's avant-garde vintners.
3:30 - 4:00 p.m. - "Albariños" - Wine Chef Tony Lawrence will explore the range and diversity of Spain's noble white grape grown in American soils.
Wine will be available for sale at this event.
From 11:00 am to 1:00 pm TAPAS presents two Kickoff Seminars:
11:00 am - "¿Arizona? Growing Spanish Varieties in the American Southwest" - Production of Iberian winegrape varieties began in Arizona around 1690 when Spanish Missionaries planted their eponymous grapevines (aka Palomino Negro) throughout the high deserts along the US/Mexico border. However, only recently has deeper exploration of the fruits of the Iberian Peninsula been undertaken in the American Southwest. In the spirit of Columbus, modern day vinous explorers are crafting Iberian inspired wines born of the distinctive terroir in Arizona. Expatriates like Tempranillo, Malvasia, Garnacha, Monastrell, Graciano, Touriga Naçional, Souzão and Tinta Cão have put down roots in America's 48th state and seem gifted with the ability to authentically convey the delicious story of that place.
This is a unique opportunity to taste a broad range of wines, smuggled across the AZ/CA border by a delegation of four from Arizona's many enological missionaries. Tim White (Arizona Stronghold), Maynard Keenan (Caduceus Cellars), Kent Callaghan (Callaghan Vineyards) and Todd Bostock (Dos Cabezas WineWorks) have secured a local translator - Peter Eastlake (Vintage Berkeley, Outside Lands) - to facilitate a discussion/degustation of these unique wines.
As they lead the audience through these wines, they will weave discussion of the places in Arizona where winegrapes are grown, the Iberian experience and connection in Arizona, and the path the state is on going into the future.
12:00 noon - "Defining American Tempranillo," introduced by Markus Bokisch of Bokisch Vineyards and moderated by Richard Jennings of RJonWine.com, with winemaker panelists including Matt Hughes of Six Sigma Winery, Andrew Wenzl of Abacela, and Louisa Sawyer-Lindquist of Verdad Wine Cellars.
Kickoff Seminar attendees receive early admission (1:00 pm) to the Grand Wine Tasting. To attend the Kickoff Seminars and the Grand Wine Tasting, please purchase only the ticket labeled "Grand Tasting (with Early Admission) and Kickoff Seminars" - you do not need to purchase a separate "Grand Tasting Only" ticket.
For directions to the Golden Gate Club, click here.
Attendees must be 21 years of age or older and present ID at the door. This means NO CHILDREN and NO BABIES IN STROLLERS.
Please bring your confirmation email to the event. Event tickets are NON-REFUNDABLE. NO EXCEPTIONS.
This event is non-smoking and fragrance free.
The planners and sponsors of this event claim no liability for the acts of any suppliers to the event, nor for the safety of any attendee while in transit to or from this event.
TAPAS reserves the right to cancel this event without penalty.
Please remember, wine tasting must be done in a responsible manner.
Please don't drink and drive.
Thank you for your cooperation.
---
Thanks to our 2013 Grand Wine Tasting sponsors!
TAPAS gratefully acknowledges the excellent support of our sponsors and food providers! Be sure to check them out! And if you'd like to help sponsor the 2013 event, please contact TAPAS.
Event Sponsors:
Food Providers:
Organizer of TAPAS Grand Wine Tasting 2013
TAPAS – Tempranillo Advocates, Producers and Amigos Society – is a nonprofit trade association of over one hundred wineries, growers, and amigos, whose mission is to promote Tempranillo and other varietal wine grapes native to the Iberian Peninsula, and wines produced from them in North America.
Tempranillo is the sixth most widely planted grape in the world, and the foundation of the red wines from Rioja and Ribera del Duero in Spain. Over the last eighteen years, a number of American growers and producers have discovered or re-discovered Tempranillo, along with other Spanish and Portuguese varieties like Albariño, Graciano, Garnacha and Verdelho, as well as the grapes used in Port, such as Touriga Naçional. During the same period, Spanish culture and cuisine have become more familiar to the public. Through tastings, seminars, press coverage, and the Internet, TAPAS aims to capitalize on this trend, raising consumer awareness of the food-friendly wines made from Iberian varieties, and providing broader exposure for the typically smaller, limited-production wineries making them.