Tap into Boston's Water Sustainability Network

Tuesday, April 9, 2013 from 6:00 PM to 8:30 PM (PDT)
Event Details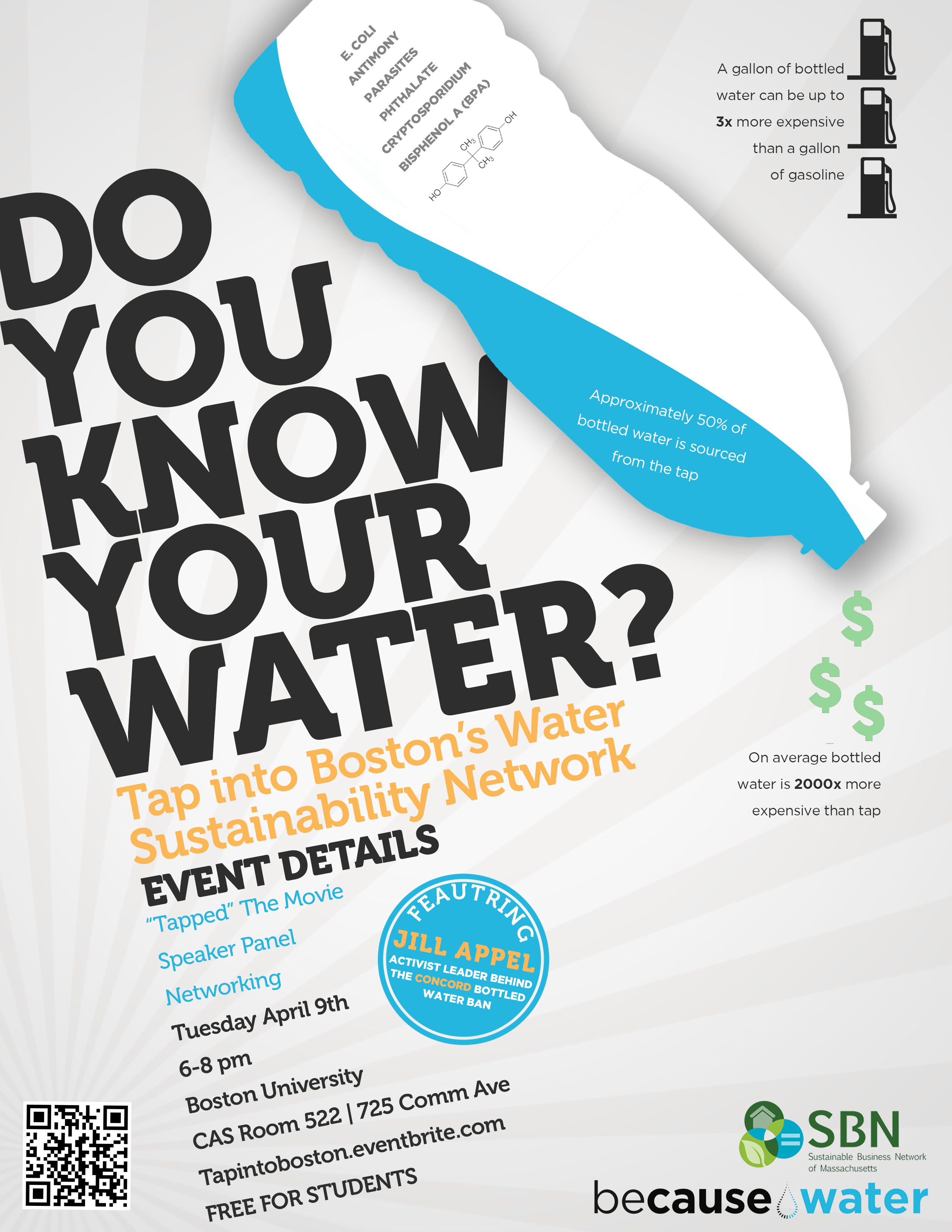 BeCause Water, a Boston-based social enterprise that empowers water activism, will be hosting, "Tap Into Boston's Water Sustainability Network," at the Boston University School of Arts and Sciences, Room 522, on April 9, 2013 from 6 p.m. to 8:30 p.m.
The objective of the event is to encourage discussion about the repercussions of bottled water (Environmental, Health, Financial), and provide options for solutions in the form of activism.
Co-hosting the event with the Sustainable Business Network (SBN), the event will feature a screening of the film Tapped, a guest-speaker panel with respected water professionals from various fields, and a networking segment to connect industry professionals with aspiring activists.
6:00-6:50 pm- "Tapped" the movie
6:50-7:30 pm- Speakers Panel Discussion
7:30- 8:30 pm- Networking
Jill Appel - Concord Conserves- Jill Appel, CPA, MPH, has 30 years of experience in consulting, project management and health care finance. A community activist since supporting the Bruce Freeman Rail Trail in Concord in 2006, Jill is currently a member of Concord's Sustainable Energy Committee. In 2011 and 2012, she ran the campaign to bring Concord's historic single-serve bottled water bylaw to Town Meeting. The bylaw passed in April 2012, and went into effect on January 1, 2013. 
Russ Cohen - 
Department of Ecological Restoration- Russ works with the The Massachusetts DER which serves to restore and protect the rivers, wetlands, and watersheds of the state. They conduct projects to revitalize environmental sites and protect public water resources.
Kim McCabe - An educator at heart, Kim McCabe is dedicated to raising awareness about the ecological impacts of our daily actions and inspiring people to live healthier, greener lives. Last fall she was able to take a break from her educator position at the New England Aquarium to volunteer as a researcher on the Plastics at SEA expedition in the North Pacific Gyre.  For 5 weeks she was able to experience the Giant Pacific Garbage Patch first hand and help evaluate the impact it is having on marine life.  She is also the Rise Above Plastics coordinator for Surfrider Foundation's Massachusetts chapter and writes a blog about her personal plastic footprint and sharing ways to reduce our waste (wastewatchers.wordpress.com).
Joshua Das - MWRA Joshua is an expert in drinking water and public health, having worked in the field for over 15 years.  Joshua holds a Masters degree from the Harvard School of Public Health in Environmental Health, with a focus on water.  For the past ten years, he has worked as the Public Health Specialist at the Massachusetts Water Resources Authority.   His job at the MWRA entails water quality monitoring and reporting, oversight of system-wide sampling, disease surveillance, and educational outreach to universities and community groups across the Boston area.  While much of his work has focused on the domestic water supply, he has also worked on several developing country projects on improving drinking water and sanitation including in Bangladesh, Dominican Republic, and Haiti. 
Rebecca Liebman - Rebecca is a student at Clark University majoring in Global Environmental Studies and Entrepreneurship. At Clark she is leading "Take Back the Tap," an initiative to install water filling stations around campus and provide every student with reusable water bottles. She spent a month is Western Europe studying the placement of recycling bins in European cities compared to American cities and lived in a rural village in Kenya for a few months over the summer starting a business with community members. She is currently working for Freight Farms, an environmental company that grows produce in shipping containers, allowing people to grow food anywhere using hydroponics. Rebecca lives by the motto, with the freedom to do anything comes the responsibility to do something.
Thank you to our event partners: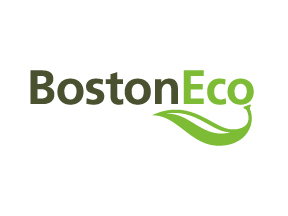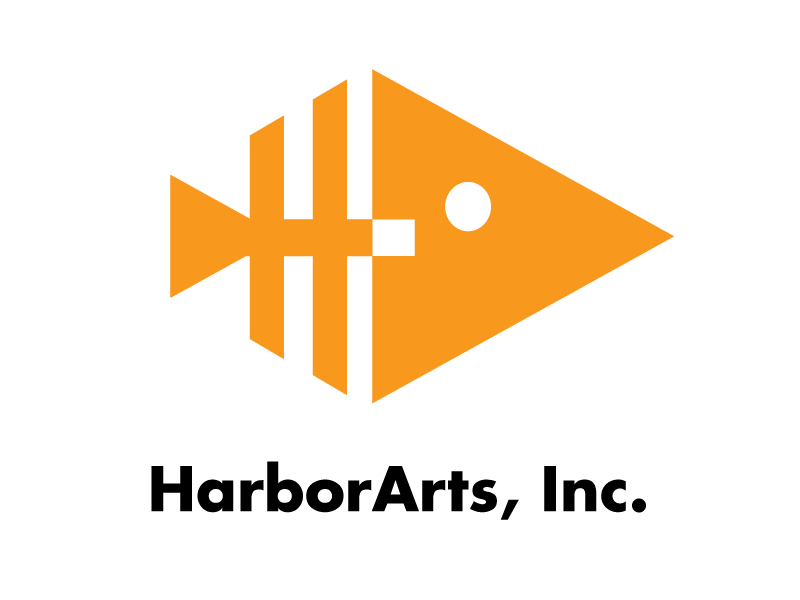 When & Where

College of Arts and Sciences, Room 522
725 Commonwealth Ave
Boston, MA 02215


Tuesday, April 9, 2013 from 6:00 PM to 8:30 PM (PDT)
Add to my calendar