Description
Tahera and Arif Karim are both immigrants to the US, with similar familial backgrounds that make them citizens of the World! Their families ethnically originate from Western India but spent the last 3-4 generations in the East African country of Tanzania and Kenya. Arif was born in Tanzania and immigrated to New York City with his family when he was 7 years old. Tahera was born and raised in the UK to parents who immigrated from Tanzania and Kenya. Tahera and Arif now live in the Bay Area with their 2 young children and stay connected with their heritage through the traditional East African-Indian family recipes they cook and eat together. Read more about their story here.
---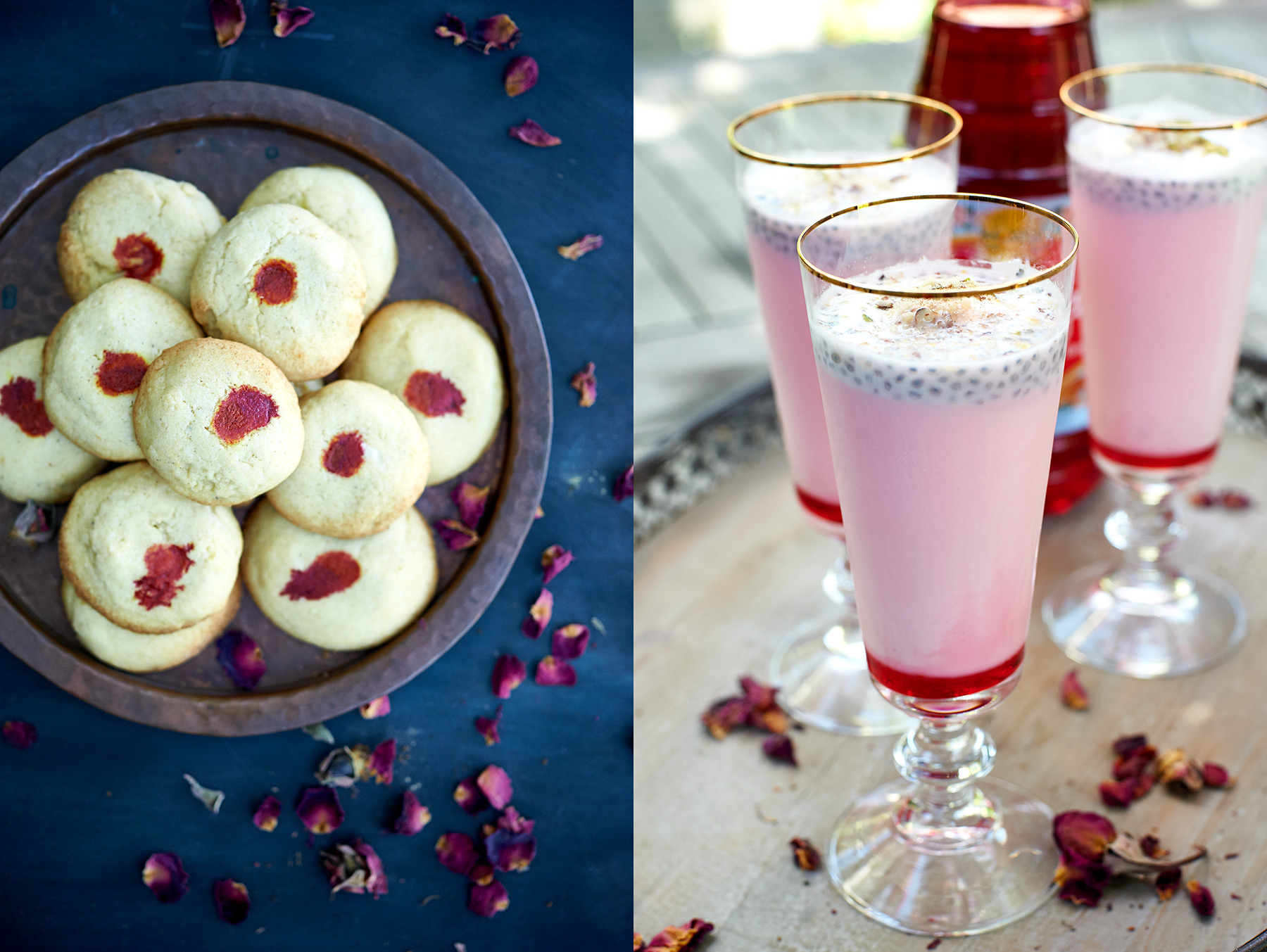 THE MENU*
Starters:
Dates
Mogo Chips ("Oven-fried" cassava with Coconut chutney and spicy chili sauce)
Sambusas (Puff pastries with choice of spicy beef or vegetable filling) (W)

Mains:
Kuku Paka (Chicken Coconut Curry) (NS)
Braised Spinach and Chickpeas
Grilled Corn with Herbs
Plain Rice
Naan sponsored by The Oxford (W)

Dessert:
Falooda (Rose syrup with milk, basil seeds, chopped pistachios and ice-cream) (D, N)
Nankathai Cookies (Cardamom shortbread) (W)
Chai sponsored by Zareen's Palo Alto (D)

*Allergen indicators: D = dairy, W = wheat, N = nuts, NS = nightshades.
---
DEVELOPMENTS IN LITERACY (DIL)
Proceeds from this lunch will benefit Developments in Literacy (DIL). The organization educates and empowers underprivileged students, especially girls, by offering quality education opportunities and provides professional development to teachers across Pakistan. Tahera and Arif believe this is an important cause to support in order to empower girls in the country through literacy to effect both better living conditions for them and their future families, effectively stymying future radicalization of children in the area which relies on their families' poverty and ignorance to thrive.
FAQs
Is my ticket transferable?
Yes. If you are unable to attend an event you are welcome to pass this along to a friend who can take your place. Please send a note to hello@tapestrysuppers.org informing us of this change.

What's the refund policy?
For cancellations up to a week (7 days) prior to event date: 100% refund minus $3 cancellation fee.
For cancellations up to 3 days prior to event date: 50% refund minus cancellation fee.
No refunds for cancellations made less than 3 days prior to the event.

How can I contact the organizer with any questions?
Send an email to: hello@tapestrysuppers.org.