Location
Volkspark Friedrichshain
10249 Berlin
10249 Berlin
Germany
Refund policy
Contact the organizer to request a refund.
Eventbrite's fee is nonrefundable.
Get ready to journey through your energy centers with Hatha yoga, meditation, and embodiment techniques to unlock your highest truth!
About this event
In this unique two part embodied chakra connection workshop, you will be journeying through your chakra centers first by yourselves and followed by connection with each other. In the first 45min, you will begin with breathwork, immerse your body and mind through a dynamic chakra inspired yoga flow, and a relaxing meditation.
In the second 45min, you will create a safe and intimate space to connect to your energy centers through embodiment techniques and eye gazing. Be prepared to move your body like never before and activate your voice with mantra work.
This will be a space that promotes connection, integrity, and growth. People in attendance are those who are "doing the work" and looking to become better leaders, partners, and friends.
We will participate in sacred ceremonies together rooted in ancient yogic traditions so be prepared to move, meditate, journal, and connect together as one!
Get ready to unlock your FULL POWER & POTENTIAL of your mind, body, heart, and soul!
Limited Spots Available!
Refunds are issued with Nick's discretion. As long as you give a 24 hour notice of cancellation, you will be fully refunded.
WHAT TO BRING:
A towel or yoga mat to lie on (or Both)
Journal-something to takes notes with (pen and paper)
Wear comfortable clothes to move in
Blankets or Jacket (optional) – sometimes with breathwork you might get cold, so make sure you bring warm clothes just in case.
A bottle of water! Possibly a snack to eat too!
WHATS INCLUDED
Entry to the 90min in person event!
1 FREE 30min Online Private 1on1 Follow up Integration Session w/ Nick!
(*New Clients Only*)
COVID 19 SAFETY PROTOCOLS:
Please be respectful for each person's level of comfort. We will address level of comfort at the beginning of the workshop. It's important to understand that everyone has different levels of comfort with social distancing so let's respect and honor each other's needs.
If you desire, please bring your face covers/masks and hand sanitizer.
If you'd like to connect, socialize or interact with someone please check in with their level of comfort before doing so
If you're sick, experiencing symptoms or have been exposed to a person that has COVID-19 please stay safe at home. You will be refunded.
Meet Your Instructors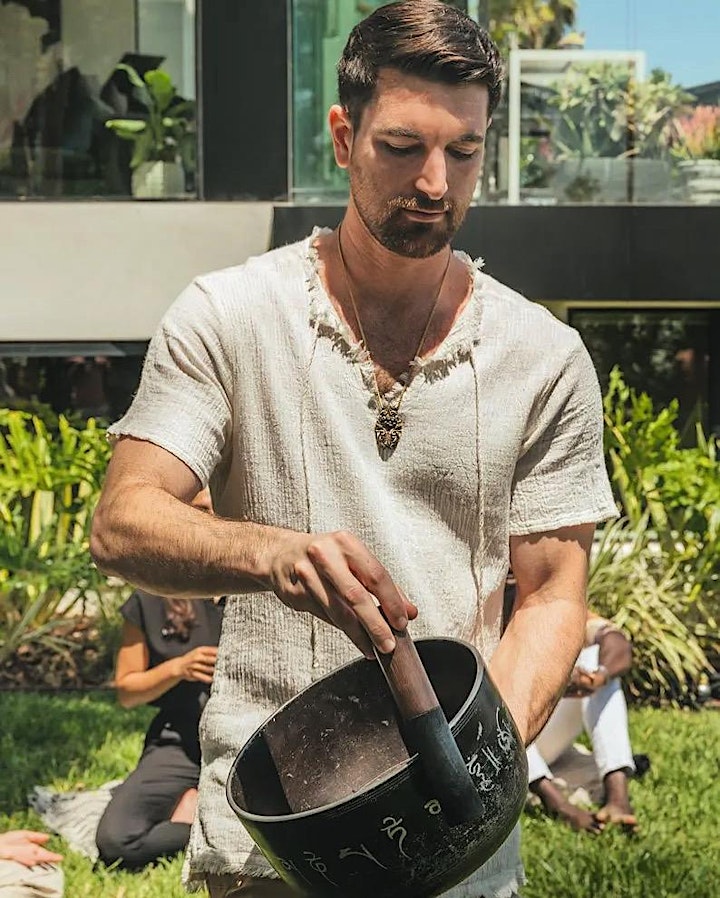 Nick Ventra Bio
Nick cultivated his own yoga and meditation practice in 2008 while studying acting and graduating from CSUF in 2012. Every day in the acting program, he learned in depth embodiment techniques and trained with world renowned teachers such as Fay Simpson, Kennedy Brown, Katherine Fitzmaurice, and many more!
He learned how to activate his energy centers (chakras) with the Lucid Body Technique, various voice techniques including Fitzmaurice Voice work, and physical embodiment practices to bring classical characters from Shakespeare, Chekhov, and Moliere to life on the stage. He truly believed acting would be his career until he was cut from the program in his junior year. It was heart breaking…
He stopped doing yoga and meditating and instead started smoking cigarettes, and partying for the remainder of his college years. This downward spiral of feeling addicted to smoking and partying taught him the power of learning to live a life of discipline and spirituality.
In 2016, Nick rediscovered his roots in yoga and meditation by becoming a certified Hatha Yoga instructor at the Huntington Beach Wellness Center. Once he recognized his own healing transformation with yoga and meditation, Nick expanded his style of teaching by getting certified in Pranic Healing by Master Choa Kok Sui. In addition, he has been trained and taught a variety of classes in Tantra, Qi Gong, Iyengar Yoga, Vinyasa, Power, gentle yoga, Yin Yoga, and Restorative Yoga; which allowed him to become a E-RYT 400. (Expert Registered Yoga Teacher 400 hours of training)
Nick has partnered and worked with companies like Nike, Equinox, Lululemon, Fabletics, MLB, Topo Chico, Vuori, Bay Clubs, and much more! Nick continues to teach yoga and meditation for hundreds of people by co facilitating health and wellness festivals and leading his own private retreats around the world.
His true purpose is to promote and inspire growth, healing, and transformation for each individual. Nick's grounded nature, gentle guidance and spiritually-focused approach provides a welcoming and loving atmosphere for all ages and levels of students.
Instagram: nventra09
Website: www.nickventra.com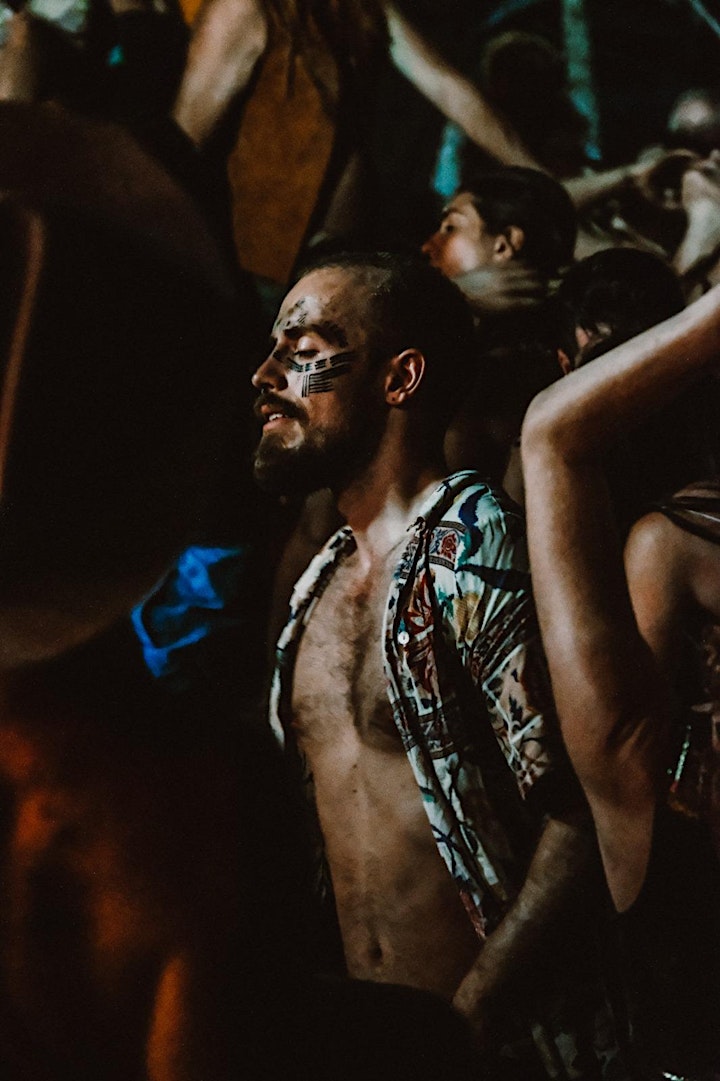 About Henrik
Henrik has gained substantial experience both receiving and facilitaing in a number of workshops. With honesty and kindness, he is committed to hold space for whatever emerges. His presence, determination, and compassionate insight into self-exploration led him to be a powerful guide for facilitating a space of introspection and pure being.