Event Information
Refund policy
Refunds up to 1 day before event
Tantric Astrology - The Intimacy Hour; Interactive Talk + Q&A about Love, Sex, & Relationships.
About this event
This Week:
We welcome guest speaker, VerDarLuz, who will share his approach of Tantric Astrology:
Explore new partnership paradigms such as open relating and handfasting and how relationship models and sexual orientations are evolving in the emerging Aquarian Age. You will learn how to honor and recognize you and your partner's version of the god and goddess as we discuss the relational and sexual masks of the divine masculine Mars and the sacred feminine Venus, as represented in Astrology.
--
The Intimacy Hour is an easy, relaxed vibe to learn about the many aspects of Tantra, and how they apply to love, sex, and intimacy. Whether you're dating or in relationship, there's something for all.
Ask questions, and (optionally) engage in exercises or activities led by two of the world's leading sexuality experts.
What we'll do?
Have a brief talk about a love/sex/relationship topic. Sometimes we will choose one; sometimes we will let the room choose one.
Q&A after the talk
Sometimes there is an optionally offered guided meditation or tantra exercise, as dicated by the questions we get asked. This may be a solo exercise, with another partner, or with the group (you are encouraged to participate at your own comfort level)
After the event you will:
Feel refreshed with vibrant connection
Have picked up a few tips or new concepts related to sex, love, and relationships or dating matters of the heart
Be more connected to your self and possibly others
Have discovered a new community of cool and conscious people!

DETAILS:
*This is open to the public. Zoom link will be provided closer to the event.
Or check out all events on our website: https://www.tantrany.com/

Facilitated By: VerDarLuz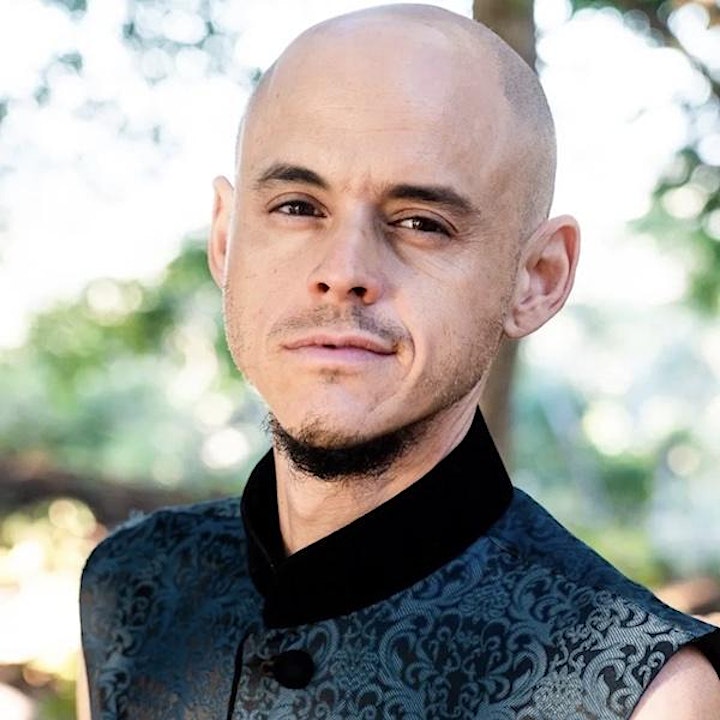 After his double lung collapse at the tender age of 17, VerDarLuz committed to Seize the Day and take the deep dive into life. A traveler to 40 countries, author of two books Codex of the Soul and Aquarius Dawns, and creator of Divine Timing Online School, VerDarLuz uniquely blends systems of self-awareness—such as Astrology, Human Design, and Shamanic Therapies—into his holistic Life and Business Coaching practice.
He teaches entrepreneurs, families, and couples how to honor and integrate their core patterns and archetypes. VerDarLuz empowers clients by helping them strategize the WHEN and WHERE of life: Optimal Time-mapping and Astro-Locality Power Places, as well as the WHO - harmonic relating, in both love and business. Since 2006, he has translated the occult and complex into a pragmatic language through his down-to-earth and playful speaking style. VerDarLuz facilitates transformational workshops involving Astrology, Conscious Relating, Keynote Concerts, Dance, and Shamanic healing worldwide.
Date and time
Location
Refund policy
Refunds up to 1 day before event