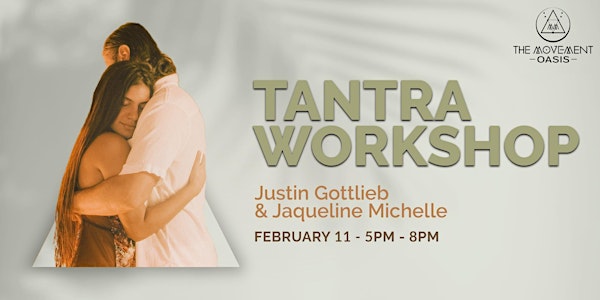 TANTRA WORKSHOP
An invitation to explore Tantra as a path of love to open your heart and to connect with your partner from this sacred space.
When and where
Location
The Movement Oasis 185 Northeast 84th Street Miami, FL 33138
Refund Policy
Contact the organizer to request a refund.
Eventbrite's fee is nonrefundable.
About this event

A Movement Oasis Workshop
In Intro To Tantra Workshop you'll receive powerful tools to consciously expand the union you share with your partner. We will be discussing communication, intimacy, and sex through the lens of tantra in an accessible and practical way.
Relationships are gateways into one of the most precious things in life: Love. The human beings that we fall in love with can become our greatest teacher, our dearest friend, and our most challenging reflection.
In the modern day, Tantra can be summed up as Love, Acceptance, Connection, and Presence. Imagine how much more fulfilling your relationship will be with these four pillars as its foundation.
Just before Valentines Day, take the opportunity to fall in love with your partner again.
Your relationship will never be the same ❣️
This workshop is for couples only and especial caters to:
❤️Couples that are looking to expand the way they connect and interact with one another.
❤️People that want to heal themselves and their relationship.
❤️Beginners that want to create a conscious, tantric relationship.
❤️People that have some experience in Tantra, but want to hone it and go deeper.
❤️People that want to light a fire in the bedroom.
❤️People that want to do something different for a Valentine's Day gift.
❤️Those who are reluctant to go to spiritual or Tantra event. (This is not your typical Tantra workshop)
What you will learn from this workshop
✔️ Gain an understanding of Tantra in a modern and accessible way.
✔Learn what your partner really wants.
✔Learn everything about love, sex, and intimacy that we should have been taught in school.
✔Learn how to be better lovers to each other.
✔️Tools to take home to practice everyday.
✔️A new perspective of your relationship.
✔️Awaken your sensuality.
✔️Ignite your inner flame to glow from within.
What you will need:
✨Comfy clothes that make you feel beautiful
✨Notebook and pen
✨A scared object meanifull to your relationship
✨Oils
About the teachers
Justin Gottlieb is a Sexual Freedom Coach and Intimacy Guide based in Miami who specializes in Tantra massage and coaching. With a foundation of Tantra teachings, Justin educates individuals and couples on love, sex, intimacy, kink, dating, and relationships. Justin offers his private sessions, workshops, and retreats, around the world and has worked with over 1000 clients. He has been featured on MTV's Jersey Shore, bringing the partying cast into their hearts and some to tears.
Jaqueline Michelle is an embodiment enthusiast - passionate about feminine expression, movement, conscious sexuality and sensuality. She has been in the personal development community for seven years and specializes in bringing people into their body through movement, breath, and Shibari.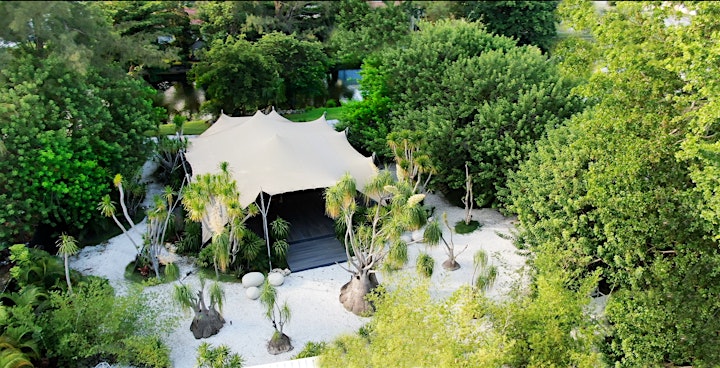 🏕 Where: The MoveMent Oasis at Plant The Future. 185 NE 84 st, Miami, FL 33181.
🚗Parking: There is a few parking spaces within the property. ( Please be mindful to park your car so others can leave easily) There is also street parking alongside the streets of The Movement Oasis at Plant the Future and you can also use Citadels parking in front.
✅ Bring: comfy out door clothes, reusable water bottle. ( please do not bring plastic water bottles) 🙏🏼
🧘🏻‍♀️Workshop for all levels. Ages +18.
🎟 Tickets: for any question please reach production@themove-ment.com