Description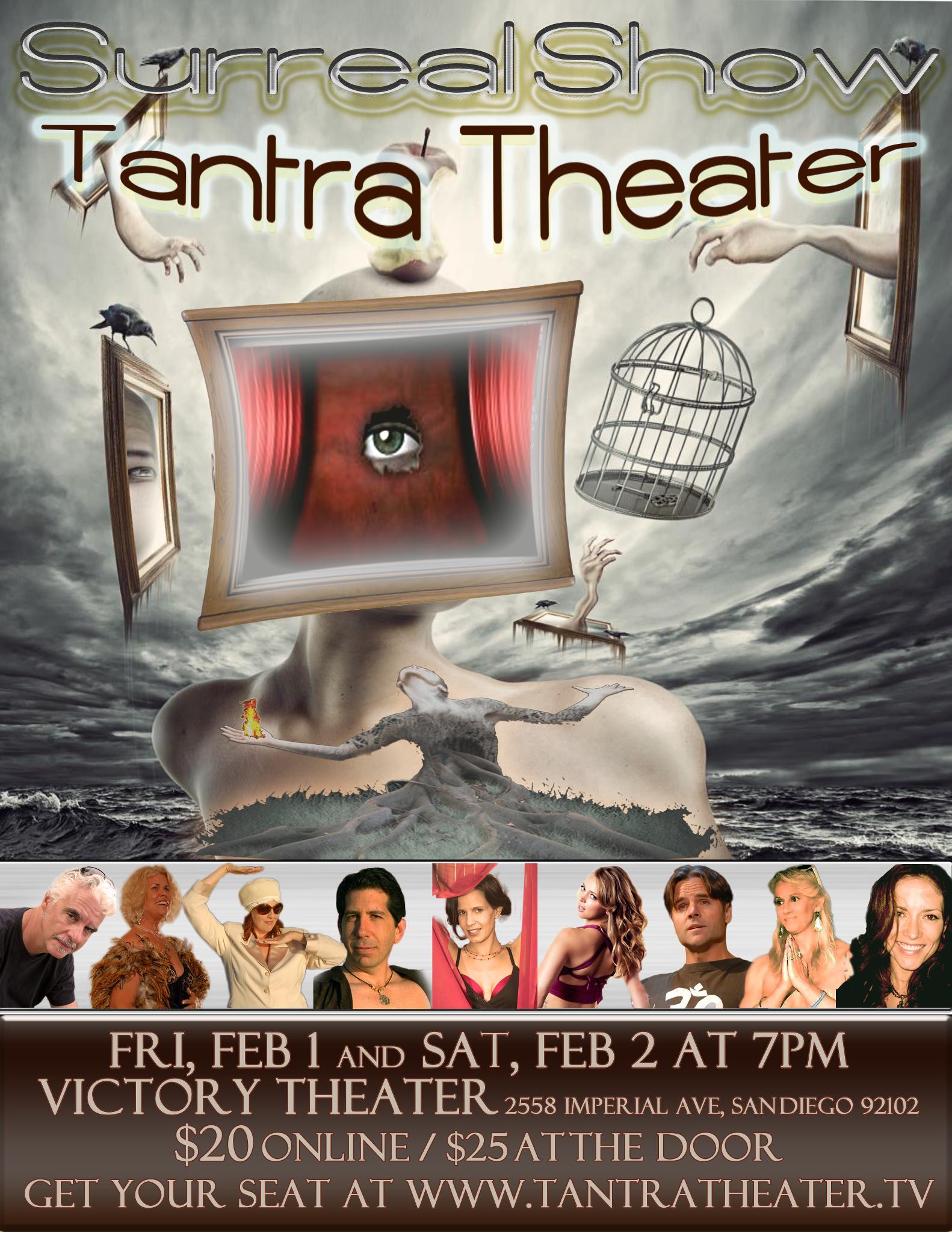 What:
The Surreal Show! No withholds for this wild exploration of the abstract, absurd, surreal, grotesque and dreamlike aspects of sacred sexuality!
Who:
Advanced Tantra Theater Players: Adam Paulman, Rita Mooney, Katie Holton, Michael McClure, Heidi Goodiegoddess, Shawn Roop, Sheila Joy Keller, Viraja Ma, Jennifer Gold, Directed by Kamala Devi!
TANTRA THEATER is a collective of artist, healers and teachers that produce performances, workshops and events for personal growth. Created in 2009 under the direction of author and tantra Teacher, Kamala Devi, Tantra Theatre has performed locally as well as at national sacred sex conferences and festivals.
When:
Friday, February 1st, 2013
Saturday, February 2nd, 2013
Where:
The Victory Theater
2558 Imperial Avenue, San Diego 92102
How much: $20 online, $25 at the door


Why:
MISSION STATEMENT: SD Tantra Theater combines ritual and performance to transmute sexual guilt, shame and fear into art, healing and liberation. We celebrate that every aspect of life's drama is sacred.
Enjoy hours of juicy streaming video on www.tantratheater.tv
Art Photo Credit: Copyright © neosurrealism.artdigitaldesign.com