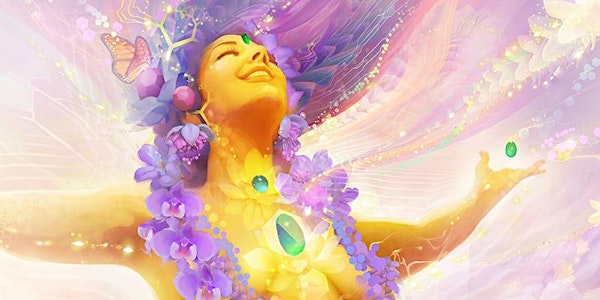 Tantra: The Art of Conscious Loving - Sacramento Beginners Weekend Workshop
The education we never had and always needed in order to have wonderful, real and lasting love.
Date and time
September 8 · 6:45pm - September 10 · 7:45pm PDT
Location
Wyndham Sacramento 5321 Date Ave Sacramento, CA 95841
Refund Policy
Refunds up to 7 days before event
About this event
2 days 1 hour

Mobile eTicket
**THIS EVENT IS PRESENTED AND RUN BY THE SOURCE SCHOOL OF TANTRA YOGA**
Learn 22 Tantra techniques that will transform your love life into one of ecstatic pleasure, harmony and deep emotional connection.
Tantra: The Art of Conscious Loving workshops provide the education we never had and always needed in order to have wonderful, real and lasting love, and to rediscover the full potential of our sexual energy.
"Rather than a 'touchy-feely' course about sex, Tantra: The Art of Conscious Loving is a spiritual yet practical guide to being present and intimate with the most important person in your life. Sure there was a lot of discussion of sex, but only in the context of celebrating yourself, your partner, your love and of life itself... this should be required learning for all people."
Have you ever felt there must be something more to lovemaking? In just a few days, you will discover the ancient secrets of female and male ecstasy. You will learn to use sexual energy for increased intimacy, spiritual connection, pleasure, harmony and freedom. Turn sex into a relationship practice of healing energy, renewal and transformation.
Are you tired of chasing weak climaxes? Women can experience longer, deeper, faster and more powerful climax. Men can climax without tiring ejaculations. You can tap into an endless, spontaneous flow of creative, love energy.
In Ancient India, Tantric sex was taught as an art form that every conscious person must master. Now you can learn these ancient and proven skills translated as a 21st century art form and experience harmonious, joyful union.
*No prior knowledge or experience is necessary. No explicit activity or nudity takes place in class; optional home practice of tantric massage is instructed for those who want to participate.
Workshop Schedule
FRIDAY: Please arrive at the workshop location by 6:30 pm on Friday night. Class will end around 10:30-11:00PM. We will keep the singles after class for a half hour for orientation after dismissing the couples.
SATURDAY: Class will start promptly at 10 am. There will be a two hour lunch break roughly between 1:30 - 3:30 pm. Class will end at 7:30 pm so you have time for home-play. Choosing a partner for home-play is optional for singles. If you have young children at home we recommend organizing child care for the evening so you can have this special time for yourself.
SUNDAY: Class will start promptly at 10 am. There will be a two hour lunch break roughly between 1:30 - 3:30 pm. We close the class with a special ritual by no later than 9 pm.
What to Bring
Bed pillow for comfort and to be used as props for some of the exercises.
Your favorite personal refillable water bottle and/or insulated hot beverage mug, both with tight-fitting lids. This helps us tread more lightly on Mother Earth.
Dress for comfort. Yoga type clothes seem to be the best with layers for cool and warm weather.
We encourage you to have the following items to beautify your room: candles/matches, flowers, and personal sacred items.
Please refrain from smoking or wearing perfume during the seminar due to the prevalence of allergies/sensitivities.
CTE Assistants
If you are a Certified Tantra Educator (CTE) and have successfully completed Levels 1, 2, or 3 you are eligible to assist at any of the beginner weekend workshops. Please contact the local coordinator to make sure there is space for you before registering.
Covid Guidelines
Thank you for working with us to make this event as safe as possible.
#1. In regards to vaccinations/masking/social distancing, we will follow whatever government/venue guidelines are in effect at the time of the event.
#2. We are asking all attendees to provide a written negative Covid test result taken within 72 hours of the event, rapid or PCR is okay. Bring this to check-in
*If you are taking a home test, do it the morning of the event. Write your full name, date, and time of test on it, and take a photo of the result 15 minutes later. Tests must have this information written on them to be accepted. Bring your test result to check-in.
You may not attend this event if you have tested positive for Covid, have been near someone who has recently tested positive, or if you have Covid-like symptoms. Please let us know and we can refund or transfer your ticket until you're feeling better.
Charles Muir is considered the originator and Pioneer of the Modern Tantra Movement in the United States. In 1980, he originated the Tantra: The Art of Conscious Loving® format, Sacred Spot Massage, and many other inventive experiential exercises, which have become the cornerstones in the curriculum of most Tantra educators.
In addition to Red Tantra practices, Charles teaches a powerful method of White Tantra, or Laya Yoga, which is the grandfather of Hatha Yoga. Charles is also quoted in over 140 books in print on Tantra, relationship, and yoga.
Leah Piper, the Founder of More Love Works, is an Advanced Certified Tantra Educator and Mentor who has blended her work as a Certified Positive Psychology Coach into a system where the Art of Conscious Loving merges with the Science of Well-being. Together these two complimentary models have a positive effect on all relationships, from the board room to the bedroom.
About the organizer
We offer classes & workshops, singles & dating events, and private coaching to help both singles and couples have more intimacy, connection, and pleasure.  We have events monthly in 25+ cities worldwide.