About this Event
Coming from New Orleans, Tank and the Bangas are surrounded by plenty of grand musical traditions. And the five-piece group has a rare knack for combining various musical styles—fiery soul, deft hip-hop, deep-groove R&B and subtle jazz—into one dazzling, cohesive whole that evokes the scope of New Orleans music while retaining a distinctive feel all its own.
"It's music that can't really be put in a box," says singer and poet Tarriona "Tank" Ball. She fronts the band with vivid charisma that helped Tank and the Bangas win NPR's 2017 Tiny Desk Concert Contest by unanimous acclaim, standing out among 6,000 entrants because of what Bob Boilen called "the depth of their lyricism and the versatility of their players." Those same qualities also attracted the attention of Verve Records, which has signed the band.
Ball's lyrical depth has been years in the making. She came up in the strong local slam poetry scene before meeting her bandmates: Merell Burkett on keyboards, Joshua Johnson on drums, Norman Spence on bass and synth keys and, eventually, Albert Allenback on alto sax and flute. "Growing up, I always could sing, but I wrote better than I sang, so I focused on writing," she says. After her team won the National Poetry Slam Championship two years in a row, Ball turned her full attention to Tank and the Bangas.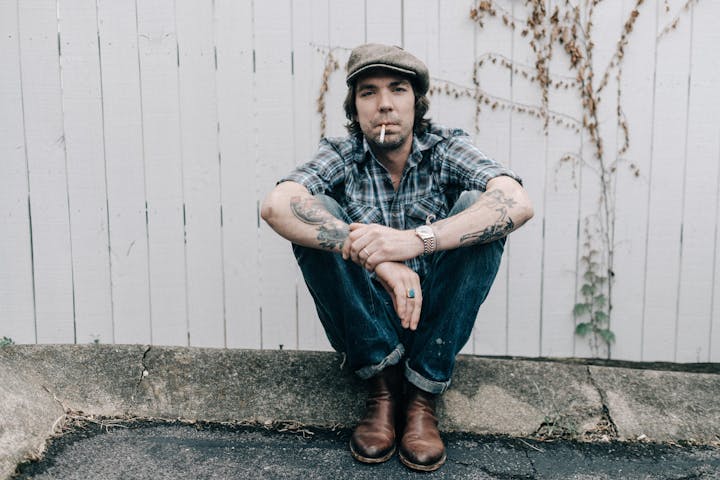 Justin Townes Earle has done a lot of living in his 37 years. For starters, there's the quick-hit bullet points about his childhood that seem to get dredged up in every interview, article or review about the singer-songwriter and guitarist: Born the son of Steve Earle, who was largely absent during Justin's childhood; struggles from a young age with addiction and numerous stints in rehab; long stretches of itinerancy and general juvenile delinquency; a youth he once said he was "lucky to have gotten out of alive."
That's before we get to the years spent honing his craft in Nashville bars and on club stages all over the world; the various bands, record labels and industry types that have been drawn toward and, at times, pushed away by him; and, finally, the celebrated and rather formidable body of work he has amassed since releasing his critically-acclaimed 2007 debut EP, Yuma.
It's a seemingly bottomless well of material for a singer-songwriter to mine out of just three decades or so of life. And Earle at times has—most recently on his 2017 album, Kids in the Street, which the artist calls "one of the more personal records I've ever made." But when it came to his newest effort, The Saint of Lost Causes, Earle, these days sober, married and father to a baby girl, chose to focus his gaze outward. "Maybe having a kid has made me look at the world around me more," he says.
As for how he felt after doing that? "Frankly, I was horrified," he says bluntly. Although, he adds, "I already sorta was, anyway." Make no mistake: there's nary a party, PBR or pickup truck to be found in any of the 12 tracks on The Saint of Lost Causes. Rather, Earle is focused on a different America—the disenfranchised and the downtrodden, the oppressed and the oppressors, the hopeful and the hopeless. There's the drugstore-cowboy-turned-cop-killer praying for forgiveness ("Appalachian Nightmare") and the common Michiganders persevering through economic and industrial devastation ("Flint City Shake It"); the stuck mother dreaming of a better life on the right side of the California tracks ("Over Alameda") and the Cuban man in New York City weighed down by a world of regret ("Ahi Esta Mi Nina"); the "used up" soul desperate to get to New Orleans ("Ain't Got No Money") and the "sons of bitches" in West Virginia poisoning the land and sea ("Don't Drink the Water").
These are individuals and communities in every corner of the country, struggling through the ordinary—and sometimes extraordinary—circumstances of everyday life. "I was trying to look through the eyes of America," Earle says. "Because I believe in the idea of America—that everybody's welcome here and has the right to be here."
Earle tells these American stories in detail and without judgement. But he also lays out his point of view right from the start.
On The Saint of Lost Causes, Earle proves himself a songwriter and artist who is unflinching and unequivocal in his truth.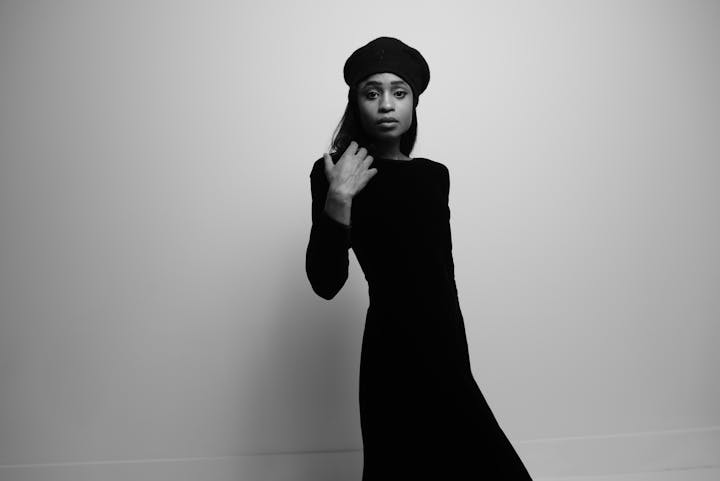 At a recent performance, the host made the mistake of introducing Adia Victoria as an Americana artist. Victoria leaned into the microphone with a correction, "Adia Victoria does not sing Americana, Adia Victoria sings the blues." From there, the artist let her guitar and powerful lyrics speak for her. After a self-released single that drew the attention of Rolling Stone and others, Victoria continued to dazzle and confound with her first studio album, Beyond the Bloodhounds. The album takes its title from a line in Incidents in the Life of a Slave Girl by Harriet Jacobs. Just as Jacobs sought to get beyond the reach of her master's bloodhounds, Victoria is always reaching beyond the facile notions of what a Black woman artist should look like and sound like.
Instead of following the model of the folks that she saw around her who had been worn down by white supremacy, poverty, and oppression in the rural South Carolina town she grew up in, Victoria set off to shape a life of her own making. She dropped out of school and worked a series of odd jobs. At 18 she went to Paris and then spent time in Brooklyn, Atlanta, and now is based in Nashville. Victoria is a polymath who studied ballet, acting, wrote poetry, before finding a home in the blues. It was when a friend gave Victoria an acoustic guitar that things began to click. "I fell in love with the practice, the discipline of learning. It was the first time in my life that I felt capable of learning and progressing at something." According to Victoria, this practice was a lifesaver. "I don't know if I would be alive if I had not found that. Had I not found this outlet of expression. Probably in prison or dead."
When it was time to record the newest record Silences with Aaron Dessner of The National who has also produced albums for Sharon Van Etten, Frightened Rabbit, Mumford & Sons, Local Natives, and more, Victoria remained hesitant. "I want to let you into my art, but I was so very, very cautious. And I just found that as a human being and as a fellow artist he had the warmth and the understanding and the respect that you don't come across too often in this industry. He opened his home and his studio to me and my guys and it was like there was no ego. We were just free to experiment and together and we got work done." With Adia Victoria's steady hand and fearless vision at the helm, Silences does indeed get work done. Of the recording process, Dessner notes, ""From the very beginning of our collaboration, it was clear to me that Adia's vision for this album had a cohesive and very particular narrative thread. It was incredibly rewarding to help realize it. The substantive nature of her writing and strength of Adia's lyrics really guided us through the entire recording process. Every sound and direction, whether subversive, experimental or leaning into a groove, it was all in service of her broader vision and the text. Ultimately, the album is both an incredibly personal narrative of Adia's journey and a powerful, broader statement of resistance."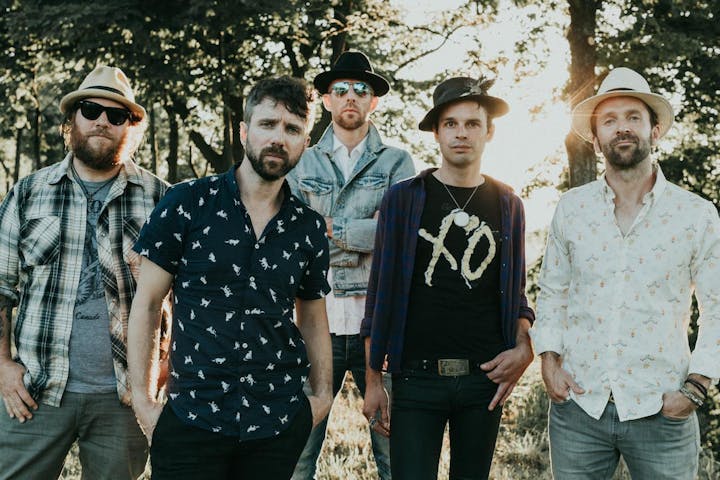 With multiple radio hits drawn from six scorching studio albums plus several EPs, a pair of live records, and a retrospective, The Trews are among the most prolific, electrifying, and innovative rock bands on the planet, a fact corroborated by onetime stage-mates the Rolling Stones, Weezer, and Bruce Springsteen. The Nova Scotia-bred, Hamilton, ON-based combo of singer/guitarist Colin MacDonald, guitarist John-Angus MacDonald, bassist Jack Syperek, and drummer Chris Gormley — songwriters all — has won universal acclaim for both their dazzling live performances and wildly accessible songs. The band's current, sixth studio album, the towering and multifaceted Civilianaires, was cut in Toronto with fast-rising producer Derek Hoffman and features marquee assists from Arkells main man Max Kerman, super-producer Bob Rock, and celebrated singer/songwriter Serena Ryder.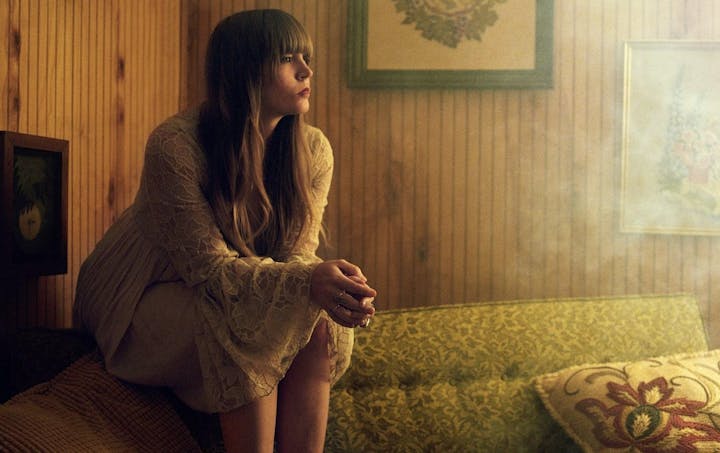 Courtney Marie Andrews spent over nine months of 2017 on the road, with multiple trips across the US, Canada, Europe, Australia and New Zealand. That's nothing new for Andrews, though. She's been touring relentlessly since leaving her Arizona hometown at 16. It's a life that inspired much of her 2016 breakthrough album, Honest Life. While that album's themes spoke to the isolation and rootlessness inherent in a life on the road, most of its songs were actually written during an intentional, extended break. The success that followed its release, however, didn't afford her the same break to write the material for her new album.
Although May Your Kindness Remain was predominately written on the road -- in the van, in hotels, and in the homes of family and friends -- it's not a road record like its predecessor. That is, it's not so much inspired by her life on the road so much as it is by the people she's met along the way. It's an inward reflection on the connectivity of their stories and her own. "More than anything," she says, "it got me thinking about my childhood, and the people around me that I've known, and the stories that come from my family. It became clear how many people are struggling through the same issues."