Description
La version française suit.
Want to build a startup or work with one? Are you passionate about deep technology?
Get to know first-hand about the new ventures for which we need co-founders. Three portfolio startups will also be presenting where they are today and how they got there.
Please note that our target audience is graduating PhD students and recent PhD graduates with whom we want to share privileged content. Should the number of registrations exceed capacity, we will unfortunately need to restrict access for those who meet these conditions.
Agenda
We're starting at 6 pm sharp: arrive a few minutes earlier!
The evening will be divided in three 30-min blocks, each with two projects that need co-founders and with one guest speaker from our portfolio. A Q&A session will take place at the end of each block.
NB: We have free beer, refreshments and snacks: stick around after the talks!
Projects available for co-founders
We are actively recruiting for our Entrepreneur-in-Residence program that offers PhD graduates $500,000 in seed funding and the opportunity to become co-founders and potentially CTOs. We are primarily looking for graduating or graduated PhD students in Computer Science, Computer Engineering, Electrical Engineering but there might be opportunities if you are completing a PhD in a related field.
Artificial Intelligence for autonomous coding

Acoustic localization for off-screen Human-Computer Interaction

Intelligent network scheduling for faster consumer Wi-Fi

Crowdsourced computer assistance

Intelligent low-power localization

Active/passive radio for device power sharing
Speakers from our portfolio startups
Afsoon Soudi, VP R&D at IRYSTEC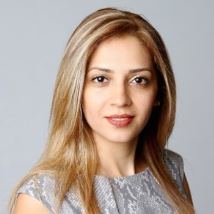 IRYStec is a leading innovator of perceptual display processing technology. Providing Perceptual Display Platform (PDP) embedded software solutions, IRYStec enables consumer device and automotive OEMs to optimize their display device viewing experience and performance.
Based on the science of the human eye, proprietary image processing algorithms and physiological models, IRYStec replicates and emulates how the human eye sees. Adapting to viewer attributes (age, gender, ethnicity, colour and contrast perception) dramatically improves readability across all ambient light conditions, while reducing eyestrain and reducing power consumption.
Meryeme Lahmami, Market Lead & Co-founder at BioMindR

BioMindR leverages RF Technology and machine learning to enable contactless, reliable and power efficient biometric sensing platform for athletes, coaches and clinicians to better approach and understand their hydration, glucose and fluids level. They combine hardware, software and cloud into an easy-to-use system to address the shortcomings of optical sensors and measure blood composition without the need of blood / urine samples.
Soodeh Farokhi & Brian Moore, Co-founders at C2Ro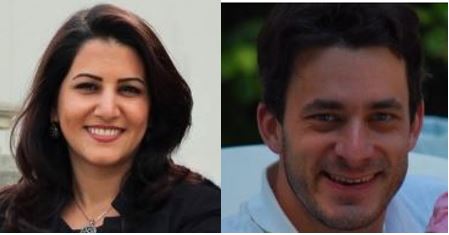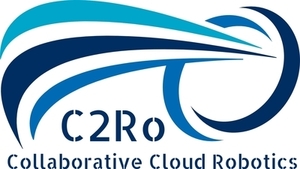 C2Ro is a collaborative cloud robotics platform using patented technologies to provide intelligent and data-driven software services for mobile robots.
---
Rêvez-vous de lancer une startup ou travailler au sein de l'une d'entre elles? Êtes-vous passionné(e) par la haute technologie?
Venez connaître en avant-première les nouvelles startups pour lesquelles nous avons besoin de co-fondateurs. Trois startups de notre portfolio présenteront aussi où elles en sont aujourd'hui et comment elles en sont arrivées là.
Veuillez noter que notre public-cible est compose de futurs et nouveaux doctorants avec lesquels nous souhaitons partager du contenu privilégié. Si le nombre d'inscrits est supérieur à notre capacité, nous devrons malheureusement limiter l'accès aux personnes qui remplissent ces conditions.
Agenda
Nous commencerons à 6h pile: arrivez avec quelques minutes d'avance!
La soirée sera divisée en trois blocs de 30 minutes, chacun avec deux projets qui ont besoin de co-fondateurs et un invité de notre portfolio. Une période de questions-réponses prendra place après chaque bloc.
NB: Bière, rafraîchissements et collations seront servis gratuitement: restez pour discuter après les présentations!
Project disponibles pour des co-fondateurs
Nous sommes en recrutement actif pour notre programme d'Entrepreneur-en-Résidence qui offre 500 000$ de financement aux doctorants et l'opportunité de devenir co-fondateurs et Directeurs Techniques. Nous sommes principalement à la recherche de doctorants en génie informatique, sciences informatiques, génie électrique, mais il peut exister d'autres opportunités si vous finissez un doctorat dans une discipline connexe.
Intelligence artificielle pour programmation autonome

Localisation acoustique pour interaction homme-machine hors-écran

Ordonnancement de réseau intelligent pour de la Wi-Fi grand public plus rapide

Support informatique en « crowdsourcing »

Localisation intelligente à faible consommation électrique

Radio passive/active pour partage d'énergie entre appareils
Invités des startups de notre portfolio
Afsoon Soudi, VP R&D à IRYSTEC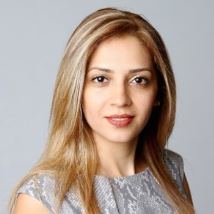 IRYStec est un innovateur et leader dans le domaine des technologies d'affichage perceptuel. En fournissant des solutions embarquées de plateforme d'affichage perceptuel, IRYStec permet aux appareils grand public et aux OEMs de l'industrie automobile d'optimiser l'expérience visuelle et la performance de leurs appareils d'affichage.
En se fondant sur le fonctionnement scientifique de l'œil humain, les algorithmes brevetés de traitement de l'image et les modèles physiologiques, IRYStec réplique et émule la manière dont l'œil humain voit. S'adapter aux caractéristiques principales du spectateur (âge, genre, ethnicité, perception de la couleur et du contraste) améliore drastiquement la lisibilité à travers diverses luminosités ambiantes, tout en réduisant la fatigue visuelle et la consommation d'énergie.
Meryeme Lahmami, Responsable commerciale, Co-fondatrice à BioMindR

BioMindR utilise la technologie RF et l'apprentissage machine pour une plateforme de perception biométrique sans contact, fiable et à faible consommation d'énergie pour permettre aux athlètes, coaches et cliniciens de mieux comprendre leurs niveaux d'hydratation, glucose et de fluides. Ils combinent harware, logiciel et nuage dans un système facile d'utilisation pour pallier les défauts des senseurs optiques et mesurer la composition du sang sans nécessiter d'échantillons de sang ou d'urine.
Soodeh Farokhi & Brian Moore, Co-fondateurs à C2Ro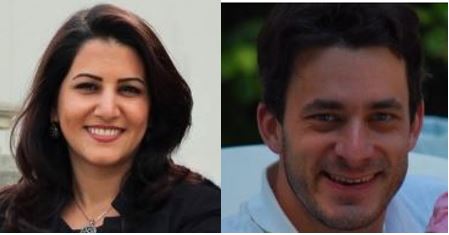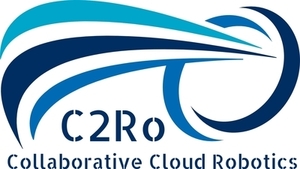 C2Ro est une plateforme robotique collaborative sur le nuage qui utilise des technologies brevetés pour fournir des services logiciels intelligents et fondés sur des données.