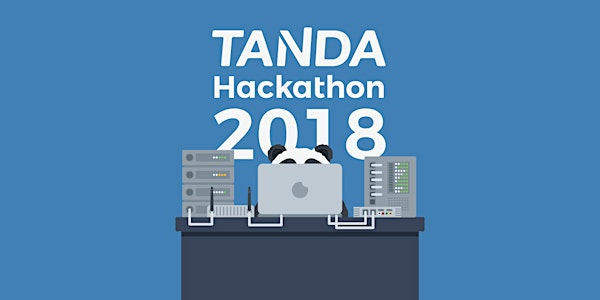 Tanda Hackathon - Brisbane 2018
When and where
Location
Tanda HQ Level 1, 490 Adelaide St Brisbane, QLD 4000 Australia
Refund Policy
Refunds up to 1 day before event
Description
Tanda Hack is back with the 2018 Tanda Hackathon!
Some people said it couldn't be done, but we took those people, threw them into a proverbial box, stood outside the box and laughed manically. This year we're back but with a bit of a twist, instead of focusing on a particular technology, the theme for this hackathon is Employee Experience. So come along and build something that will make the lives of employees 10x better.
This year, you'll be competing for two prizes:
- The Tanda Hackathon Trophy for best validated and executed project
- The Tanda Tech Award for best technical project

Bring your best Blue Steel because the Tanda Hackathon Selfie Comp will be making a grand return. We'll have our timeclock out Friday night, gasoline fight photos welcome (Tanda not to be held accountable for any freak gasoline fight accidents).
Your ticket gets you free food, drinks, and a place to work for the entire event. All you need is a laptop & charger. And as usual, all ticket proceeds will go back to IT and programming clubs at local universities.


Check out some photos from one of our past events!
Watch a 2-minute video put together from last year's event
Read about what previous Tanda hackathon competitors thought
---

How does it work?
Friday 20 April
6pm - Registration, food, and beers. Arrive at Tanda HQ and get checked in.
7pm - Welcome. We'll brief you on what the next 24 hours holds, and introduce judges and mentors there to help out.
7:30pm - Team forming. Pitch your idea, form into teams, and start building!
Saturday 21 April
8:30am - Doors open to River City Labs. Get some work done before brekky.
9am - Start the day right with a filling continental breakfast.
Lunch - is on us! Get keen, get fed.
6pm - Presentations and judging. Dinner, as usual, is on us.
7pm - Awards and beers.
9pm - Go home... or to a pub across the road.