| | |
| --- | --- |
| | |
Event Details
Tampa Sacred Chambers
TCHAMB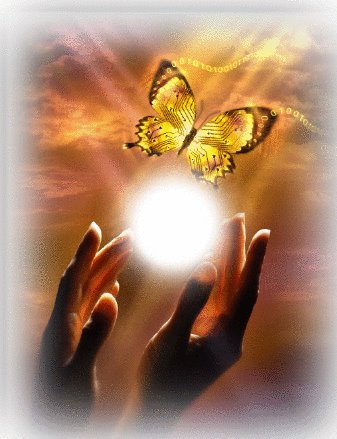 ER
 T     Thank you for your interest in the Chamber Process, a beautiful, sacred and profound gift to deepen     y    your connection to Divine Consciousness thus allowing for healing, transformation, awakening and 
      miracles.The Chambers consist of three sacred spaces where you commune with your own form of 
the  Divine, express your deepest feelings and desires and open to receive. It is a powerful oppor-
t    tunity for  healing physically, and psychologically, as well as growing spiritually. There is no cost
tto go through the Sacred Chambers. As the caretakers of these Sacred Chambers, it is our sincere honor to offer this spiritual experience from our hearts to you and your loved ones.
Please note that this experience is by appointment only and then, only on specific dates and times; it is open to anyone, regardless of religious or spiritual affiliations.
Each process will begin and end together as one group (estimated 4 hour timeslot).
What is the Sacred Chamber Process?  
All three Chambers of the process are key and equally important. The first chamber is for introduction and contemplation. The process begins powerfully here, in a small group, as you look deeply into your own inner qualities that either may have connected you, or kept you separate from your Divine. Critical information will be shared here that is essential for each participant's experience.
One by one, each member of the group will enter the Second, and then Third Chambers, where each will have a chamber to his/her self. The presence of your Divine and your experiences here will be entirely unique to you. The Second Chamber is a sanctuary where healing miracles can happen on all levels; physical, emotional, mental and spiritual. The Third Chamber is another sanctuary where you can ask for Awakening, miracles, Transformation, God Realization, or whatever it is that answers the longing deep in your heart.
INSTRUCTIONS FOR PARTICIPANTS
Please read this whole page carefully before registration. Each Sacred Chamber location is a little different, the instructions may vary.
o Please leave cell phones and watches safely locked in the car. 
o Please arrive 15 to 20 minutes before starting time. The door will not be opened earlier. There will be plenty of seating, blankets if you get cool, and filtered water to fill your water bottle. We plan to start on time. Out of courtesy to all the other participants, late comers will not be admitted once the process begins.
o Please enter in silence and keep silence during the entire process (the only exception is when speaking out loud to your form of the Divine while in the Sacred Chambers).
o Dress comfortably and appropriately reverent for a beautiful spiritual meeting.  Please do not wear scents, oils, or perfumes.
o Since we will be in silent reflection throughout the experience, a personal journal and pen may be helpful.
o Please eat before and/or after, as food can be a distraction during the event. There will be no food breaks or leaving after the process begins.
o You may want to bring a water bottle. Please only bring water, no other liquids.
o You are welcome to bring a picture of your personal Divine to be with you while you are in the Chambers.
o If you would like to bring flowers to your Sacred Chambers experience, please let us know a couple days in advance. Thank you!
o Plan to stay for the entire session (normally at least 4 hours). This holds a conscious container for the entire group, supporting everyone. Timing will vary depending on group size, and the winds of Grace.
o For best results in integrating the experience, we recommend you continue to be in a state of quiet contemplation afterwards for the rest of the day and evening.
o No smoking during the entire session . In honor of this very sacred event, smoking will not be allowed anywhere on the property.
o Our Chambers have stairs; in order to go through the process it is required you be able to climb a set of stairs.
o Here is the link to see where other Sacred Chambers are located: www.onenessusa.org/index.php/sacred-chambers.html
Registration
Remember, when you sign up on this page you are making a date with your Divine!!  Please make it a priority to attend. If you do need to cancel your reservation, please let us know as soon as possible, at info@ascendingtooneness.com so someone else can attend. We appreciate your consideration of others.
Please only sign up for ONE time slot for yourself and anyone that is coming with you. After you have completed the Sacred Chambers experience, you may register for another appointment. It is often helpful to have time to integrate the experience before returning. That will also give everyone the opportunity to experience this phenomenon. Respecting this protocol will make it a fair and considerate process for all.
IMPORTANT:  If you are signing up for more than one person, please supply the NAME and EMAIL ADDRESS of each person, in the event that we need to communicate with them directly. Only those individuals with complete information will be considered as having an appointment.If you sign someone else up, you are responsible for assuring they will show up, or else give two days' notice in the event that they can't make it. Thank you for your kind consideration of those waiting to come!
Our location is: 16505 Ashwood Dr., Tampa, Florida 33624
Oneness has launched the site www.onenessmiracles.com.  We ask that you share any miracles or experiences; please send them to: miracles@onenessuniversity.org or, alternatively, send them to info@ascendingtooneness.com . Please be sure to include: Country, State, and date of attendance. Also, if you have any photos of the miracle, please include them.
We hope the information above covers any questions that you may have about the Sacred Chamber Process and are excited to meet you soon!
Many Blessings for a wonderful Chamber Experience! 
Gomati and Vasistha Ishaya, Chamber Facilitators
Save This Event
When & Where

Ishaya Center, 16505 Ashwood Dr. Tampa,

Florida 33624